Kawasaki Gives 2013 Ninja 650R Optional ABS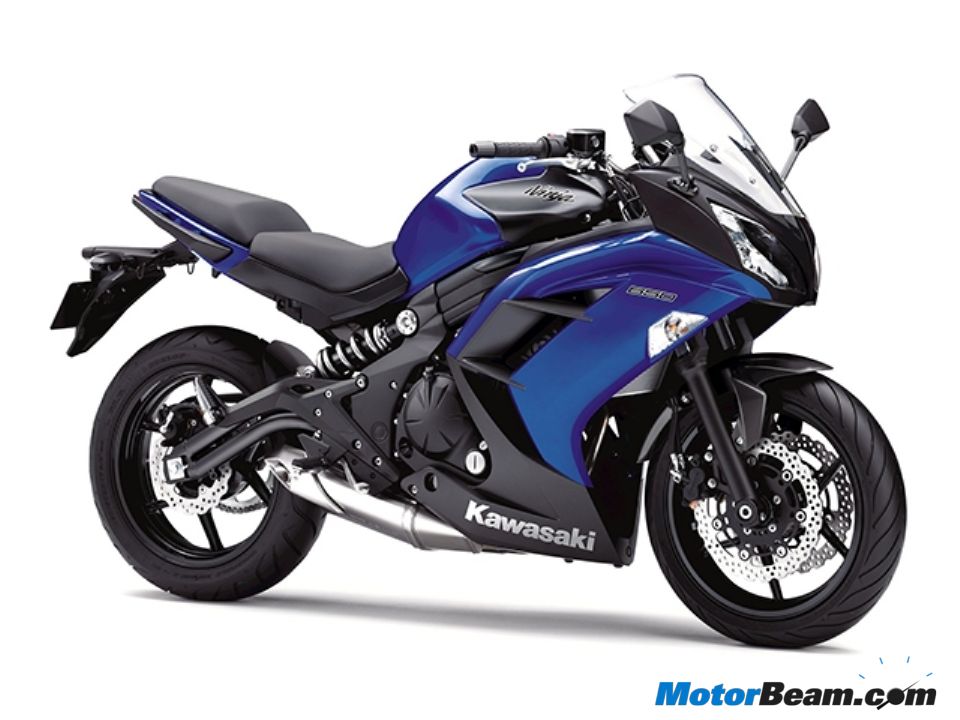 While Bajaj Auto is still working out the launch of the 2012 Ninja 650R in India, Kawasaki has gone ahead and unveiled the 2013 version of the middle weight motorcycle. The 2013 Kawasaki Ninja 650R is same as the 2012 version except that its available in new colors and with ABS as an option. The Japanese automaker is offering ABS for an additional $500 (roughly Rs. 28,000/), which is worth the money considering the power and performance of the Ninja 650R. ABS has huge benefits and prevents the wheels from locking up, thereby instilling more confidence in the rider.
The 2013 Kawasaki Ninja 650R gets one of the grippiest tyres, which perform very well in both dry and wet weather conditions. Known as the Dunlop RoadSmart II, it is uncertain if these tyres are limited to the 2013 Kawasaki Ninja 650R offered in the North American market. The Anti-lock braking system is light and helps the dual 300 mm, petal disc brakes (front) and 220 mm petal disc at the rear in offering excellent braking performance. The front brake master cylinder features a 14 mm piston which helps in smooth braking operation. The 649cc engine remains the same, producing 72 BHP of and 64 Nm of torque.
Kawasaki has also given the 2013 Ninja 650R new colors, which is now offered in blue, white and black colors. Surprisingly there is no green color on offer. Bajaj Auto assembles the Ninja 650R via the CKD route, with the kits being brought in from Kawasaki Thailand. The delay in the launch of the 2012 Ninja 650R has been due to the difficultly in incorporating the saree guard, which is a compulsory fitment required by ARAI. Bajaj Auto could pull off a surprise by bringing in the 2013 Ninja 650R instead of the 2012 one as most prospective Ninja buyers in India would love to have ABS on their bikes.