Mercedes Unveils B-Class In India – Live From Event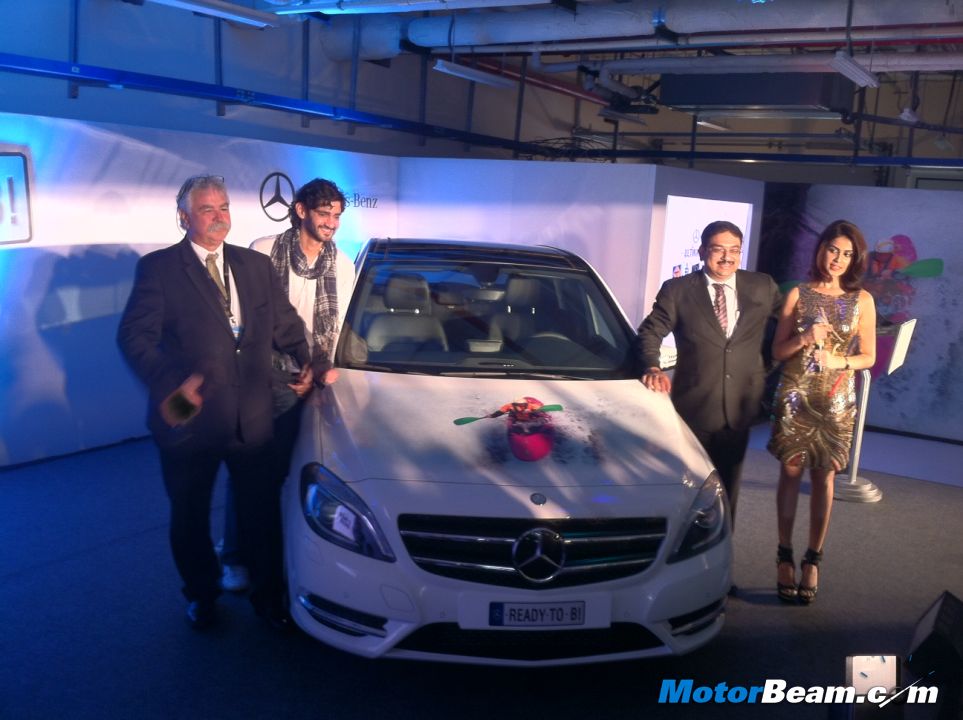 Mercedes-Benz is unveiling the B-Class in India today and we are at the event at the Buddh International Circuit. The German automaker is positioning the new B-Class as a sports tourer and is conducting an adventure trail called the Ultimate Touring Trail (UTT) across India. Genelia D'Souza, Ritesh Deshmukh, Kalki Koechin and Gaurav Kapoor will be part of the above adventure trip, which will visit exotic locations to explore the B side of life. Mercedes-Benz claims that the B-Class offers the versatility of a MUV, ride quality of a sedan and performance of an SUV.
Mercedes-Benz wants to draw the youth to buy the B-Class, something which they haven't been able to do as well as BMW and Audi. Thus, the B-Class is positioned as a vehicle for the young at heart and prototype vehicles will arrive at dealerships soon. The company is offering the media a small drive in left hand drive models, which have been imported from Germany for this very purpose. Mercedes-Benz will be actively promoting the Sports Tourer segment, before they launch the new B-Class in September. Bookings of the car will start by the last week of August.
Mercedes-Benz is expected to offer the B-Class in both petrol (initially) and diesel (launch sometime later) engined versions. The car will be mated to a 7G DCT gearbox and will feature a lot of equipment. The B-Class is Mercedes' temporary answer to the BMW X1 and Audi Q3, till the MFA platform crossover (GLA-Class) arrives in 2015. The B-Class will be the entry level Mercedes in India, with prices expected to be around Rs. 25 lakhs. The company will locally assemble the model at its Chakan facility, the assembly line for which is being installed currently. Mercedes-Benz could locally manufacturer the B-Class in the future to make it a volume product for the company.