Kawasaki Ninja 300 – 30,000 Kms Ownership Report
June 1, 2013 was the day I decided to begin my Ladakh trip from Mumbai and to top all the preparations, I didn't have any bike to do it. I had booked my Ninja 300 a month ago and was bugging the KTM showroom guys for faster delivery. I wasn't sure if I would have to do this trip on my Duke 200 or the new Ninja. Fortunately, got it delivered just 7 days before the trip. And with the first ride I knew this is the bike that will accompany me on the tough terrain of Ladakh. Friends raised many doubts as to what spares to carry, would I be knowing how and what to repair if something breaks. But I was confident that it wouldn't breakdown anywhere. It's a Japanese engineering marvel after all.
And that was the start of my tryst with Ninja 300. The trip started, packed my saddle bags and didn't bother to pack any spares except a chain lube. And since then, chain lube is the only expense I have had to incur on my Ninja till date apart from regular servicing.
Ride-ability – The Ninja is one bike with which you can do anything and everything. Take it to office, ride it in the rains or do track days, it shines everywhere equally. It is your everyday sports bike that does a good job off-road as well. Is it for new riders? Yes. It's very easy to manoeuvre even in high traffic situations. The bike is perfectly balanced to avoid any sideways-skid in tight braking situations. Slipper clutch acts as cushioning support in case of sudden gear changes. High speeds feel like a breeze due to excellent stability.
Fuel Efficiency – The Ninja constantly gave me a mileage of 27-30 km/l. With a tank capacity of 17-litres, it translates to a range of around 450 kms which is very good considering the power this bike has. So riders like me can truly get lost whenever they wish to and come back out. The Ninja has a lower fuel compression ratio (10.6:1) compared to its competitors, which means there's no need to fill high octane fuel and it manages on normal unleaded petrol. I would advise all riders to not run the tank dry because the electronic fuel pump stands at a chance of premature failure if it doesn't get proper quantity of fuel.
Maintenance Costs – It is only the usual service at regular intervals which was approximately Rs. 3500/- per service and included oil and oil filter change. Air filter needs a change every 10,000 kms and it is cheap to replace. Chain set needs a replacement after 20,000 kms and it costs Rs. 17,000/-. If carefully maintained, chain set can last till 25,000 kms. But in a country like ours where there is lots of dust and grime on the road, it is hardly possible and a change is required much earlier. Bajaj recommends replacement of spark plugs every 20,000 kms but I didn't replace them. Spark plugs are high quality ones and will last long without pushing the maintenance cost further. Ninja parts are expensive but then they outlast every other competitor bike parts.
Tyres – IRC tyres that came fitted as stock on the bike were good enough if used on a dry tarmac but weren't providing enough grip in wet conditions. So I upgraded them to MRF Zapper tyres. These tyres proved good on every kind of terrain from wet roads to dry roads to no roads.
Cone set/tapered bearings – The Ninja 300 is infamous for its cone set bearings. They make the handle bar wobble at speeds if u release your hand pressure over it. To solve this problem, tapered bearings that are available as after market fitment were installed. I will recommend it to everyone looking forward to own a Ninja 300.
Customisations – Since the Ninja 300 is a long existing product in the market, it has improved a lot on its reliability with infinite customisations. But it really doesn't need any customisation unless you are heading to the tracks. Did I do any modifications? I upgraded the tyres, installed tapered bearings and considered installing Woodcraft clip-on handlebar to lower the handlebar position from stock which improves feedback while cornering.
Issues – None. In my entire ownership and even after riding on the worst of the roads, the Ninja 300 didn't have even fairing rattling from anywhere. As an owner, you really don't want to get into the knicks and knacks, and just want to enjoy the ride. And that is what the Kawasaki Ninja offers to its riders. A trouble free ownership. However, spare availability is a big problem. If you crash it, the bike ends up lying at the service centre for at least a month. In such a case, be prepared with a second bike for your daily chores.
The Switch – Being content with the Kawasaki Ninja 300, I never had plans of switching to another bike of the same class. But as they say "new becomes old and old becomes boring". So I went ahead to buy the latest Yamaha offering, the R3 expecting it to exceed what the Ninja does and deliver even more. The first thing that you notice about the new R3 is its engine. It's set very mellow and is excellent on refinement levels. It's an engine that can run for the whole day at high RPMs without breaking a sweat. And I am sure as the miles grow on it, it will suffer the least amount of power loss, thus outlasting everything that belongs to its class.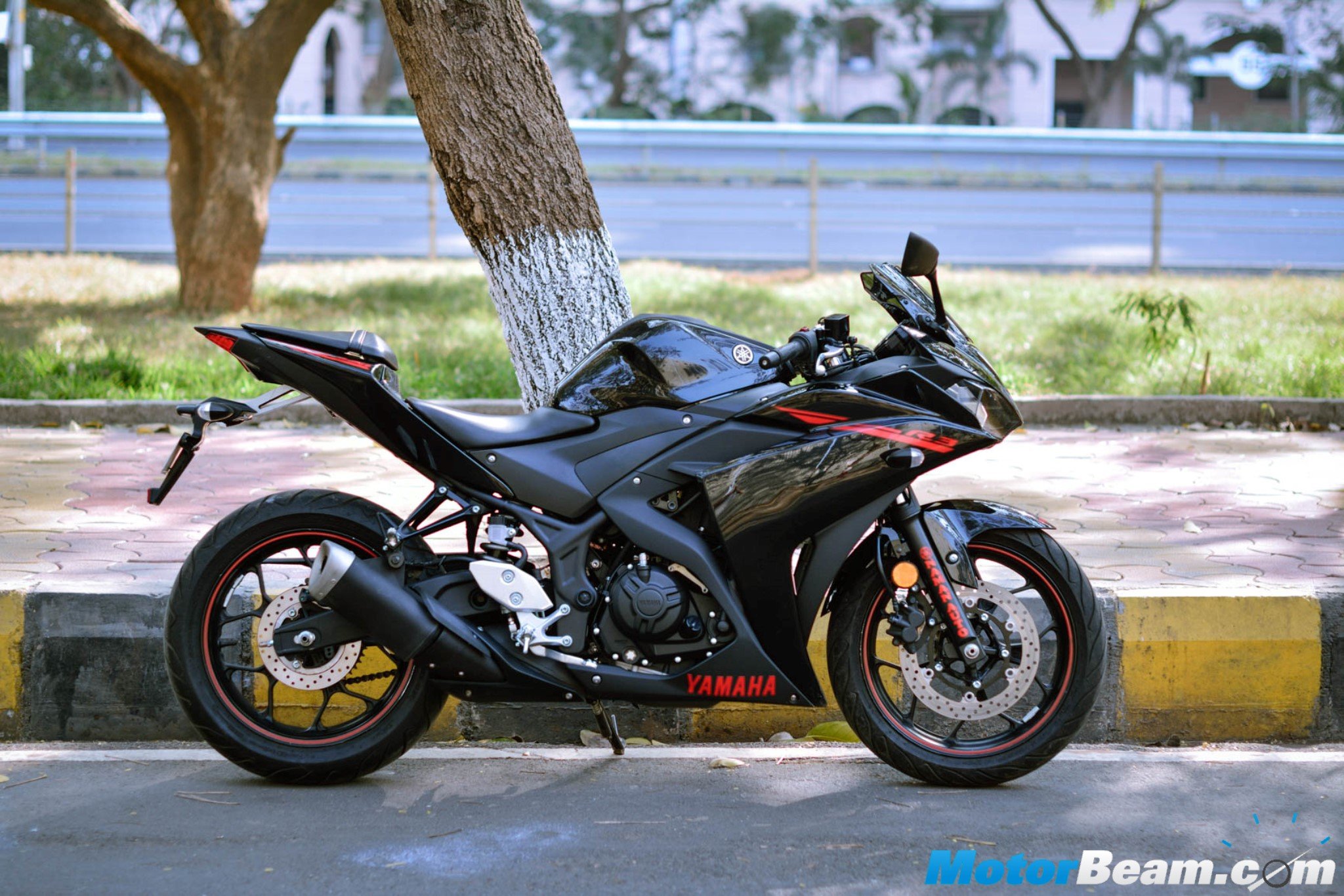 Though both the bikes are Japanese and offer almost similar performance, refinement and quality, it's the Ninja that excels. The first surprise came with the absence of a slipper clutch on the R3. Whenever I used to shift gears on the Ninja, never did I feel the need to match the engine RPMs. Slipper clutch added to the comfort and on the R3, it is different. I get a little jerk every time while downshifting. The Kawasaki has a fuel tank capacity of 17-litres and with slightly higher fuel efficiency, it goes on for a longer distance as compared to the Yamaha. A serious tourer in all of us would love to have a long range.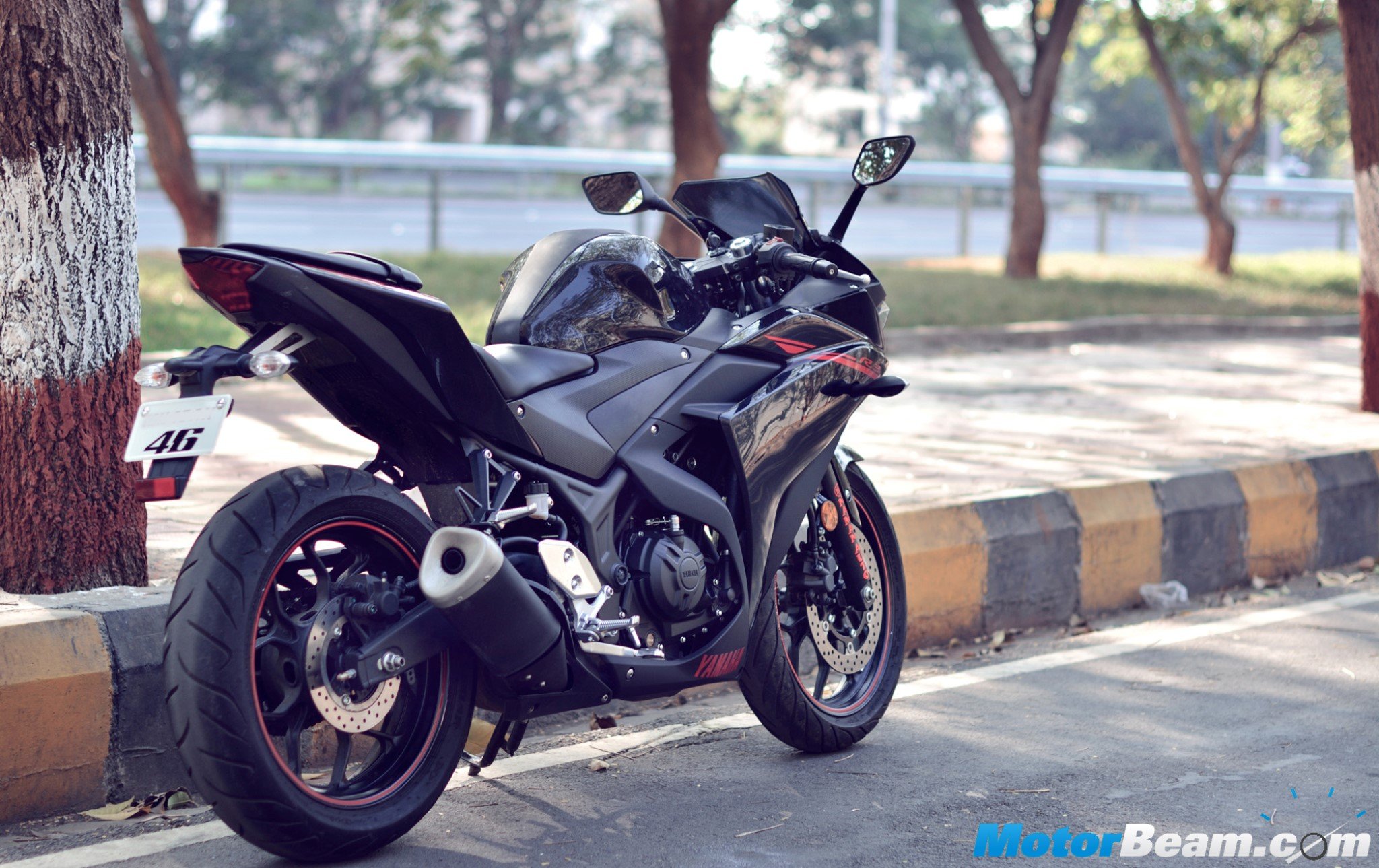 Next comes the quality of components. The R3 is comparatively cheap to maintain as parts are a bit more affordable. Components though priced higher are a little better on the Ninja. The design aspect is very subjective. I love both the machines and wish to see both of them in my garage. The Ninja looks class apart from the sides whereas the R3 looks mean with the shark eyes upfront. Both the bikes are lovely to ride and are very comfortable. The Ninja is a bit expensive and definitely justifies the premium that it commands. The R3 makes a good first impression but fails to sustain the expectations is the long run. Even after two months and 4000 kms of riding, I somehow feel doubtful if the R3 will be my companion in the upcoming Spiti trip unlike the Ninja which inspired confidence in me and I took it to Ladakh after just one week of purchase.
As for me, it's the Ninja that rules the heart and well, I admit, I miss it. It is one notch above other machines and is known for its reliability. Fill it, shut it and go on a long trip. Forget what the world says, be a rebel.
– Ankit Mishra