Kawasaki Pune Showroom To Display Ninja 1000, Versys 1000, ER6n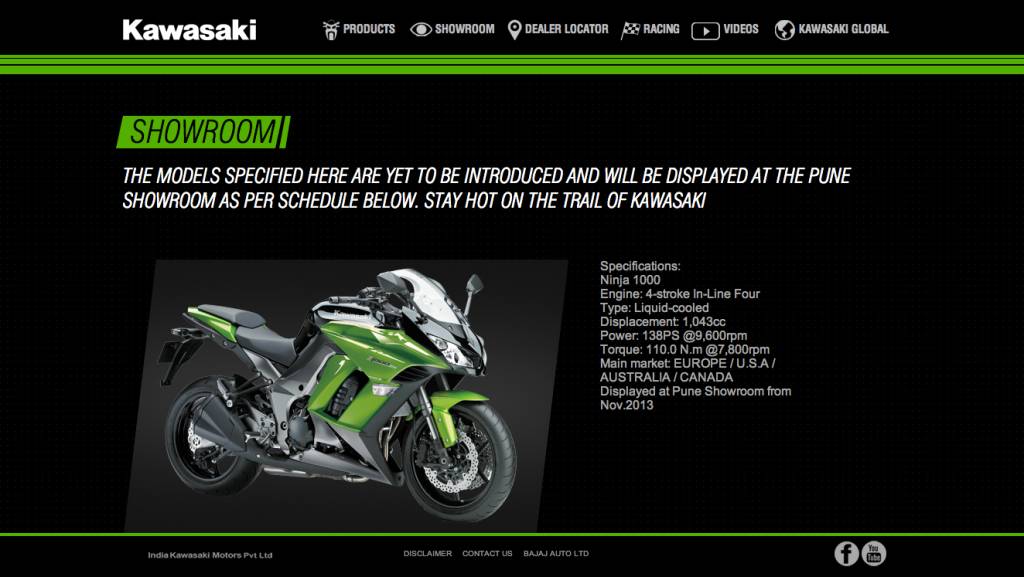 Kawasaki launched two superbikes in India yesterday, the Ninja ZX-10R and the Ninja ZX-14R. Both these highly acclaimed motorcycles will be sold through Kawasaki's own dealership network and the first showroom is coming up in Pune (opens this Saturday, the 7th of September). The strategy of retailing its high end motorcycles through its own showroom is a very smart one as this makes Kawasaki the only brand (after BMW Motorrad) in India to only sell high-end bikes in its showrooms (Ninja 300 and Ninja 650 will continue to be sold through KTM showrooms). Honda, Yamaha and Suzuki sell their superbikes through regular showrooms which also sell their commuter offerings.
Kawasaki will slowly and surely expand its footprint in India with two new superbikes expected to be launched next year. Motorcycles are currently brought in via the CBU route as the volumes are too low to justify investment in setting up an assembly line for CKD or manufacturing operations. In order to boost brand presence, Kawasaki will be displaying three bikes at its Pune showroom (located at Planet Bajaj in Wakdewadi) starting from November 2013. The company has revealed this information on its official website. These bikes might be brought to India in the near future.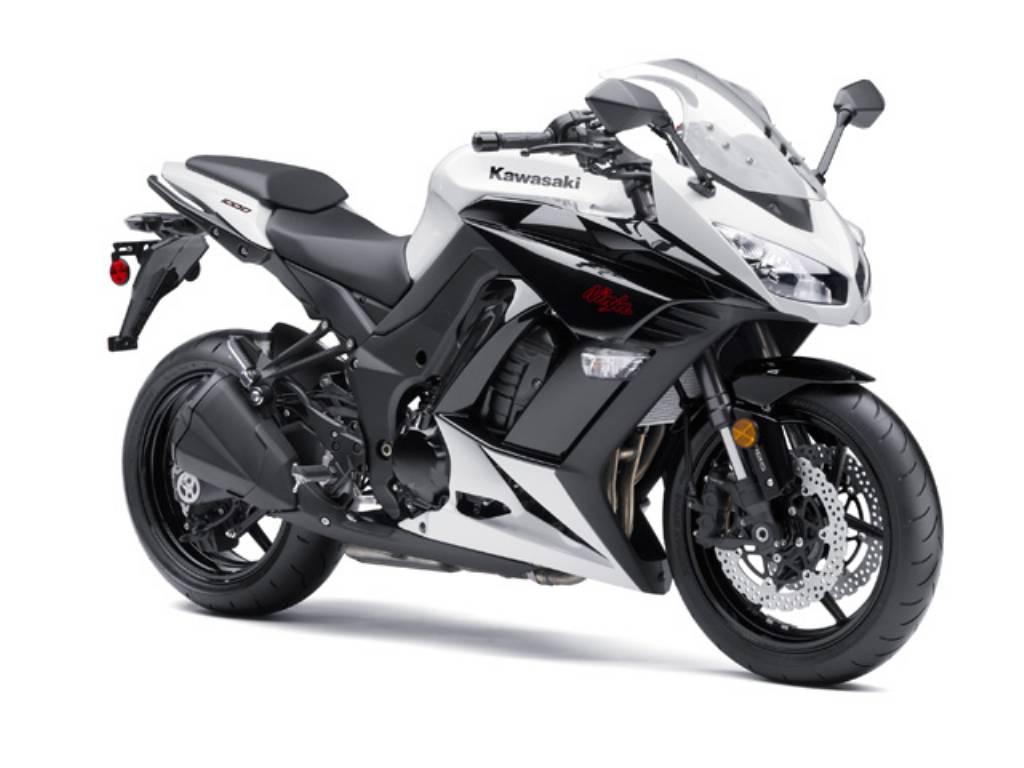 The Kawasaki Ninja 1000 will be displayed from November 2013 onwards. The litre-class Ninja is powered by a 1043cc, inline-four engine which produces 138 PS of power at 9600 RPM and 110 Nm of torque at 7800 RPM. Think of it as the elder sibling of the Ninja 650. It's not a track machine but more user friendly for our roads.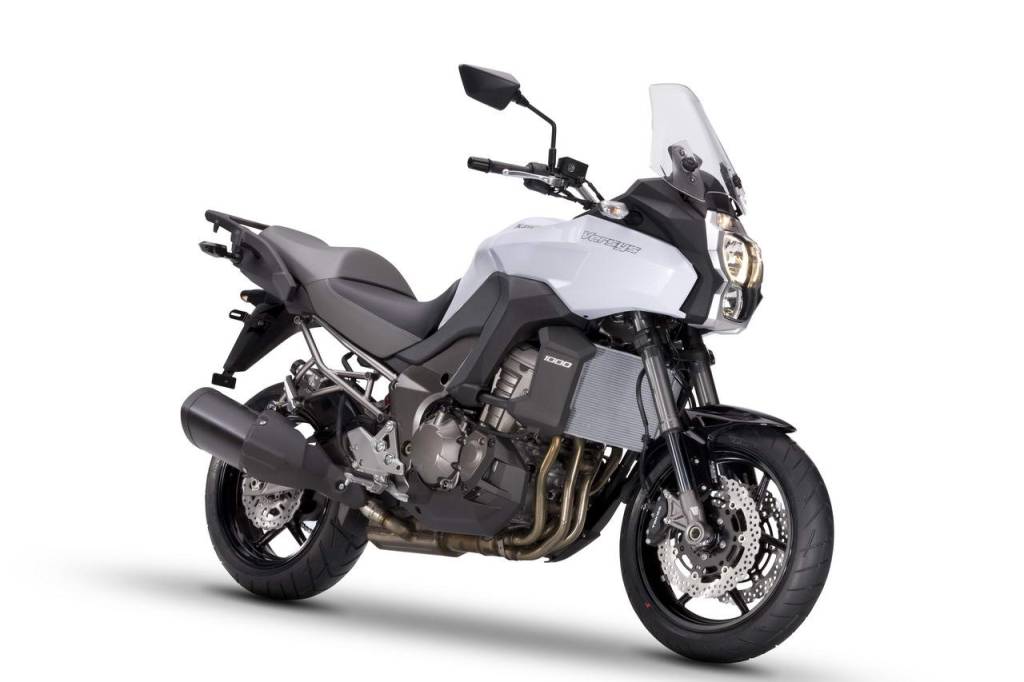 The Kawasaki Versys 1000 will be displayed from January to June 2014. The Versys 1000 uses the same 4-cylinder 1043cc engine as the Ninja 1000 and produces 118 PS of power at 9000 RPM with 102 Nm of torque coming in at 7700 RPM.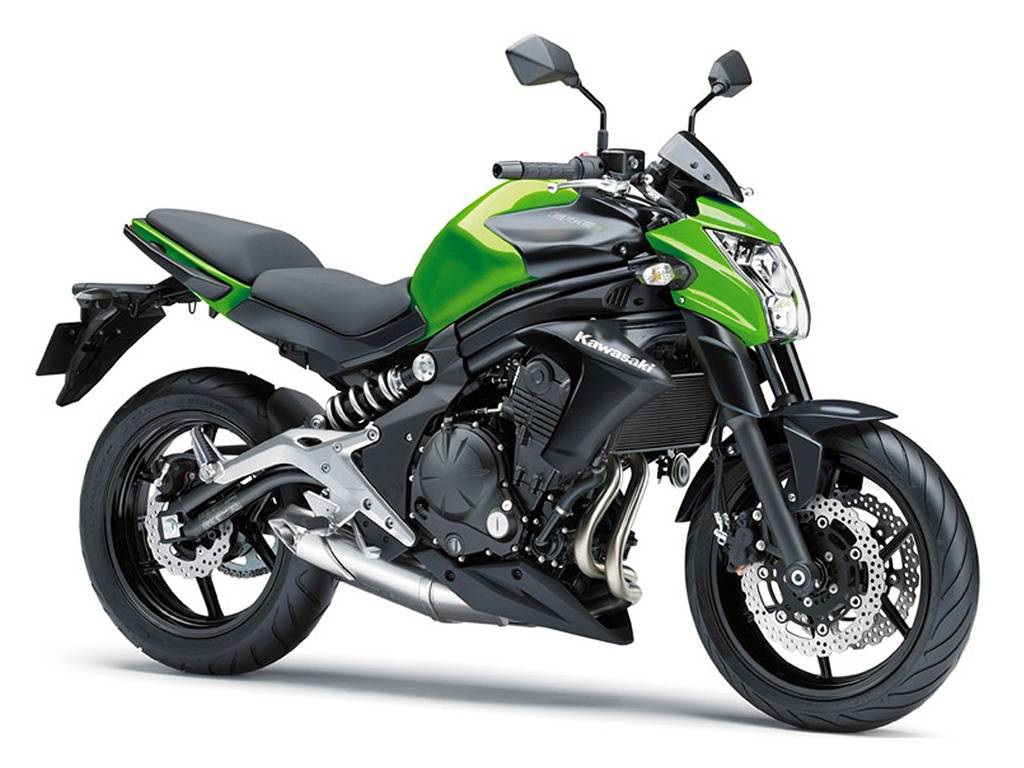 The Kawasaki ER-6n will be displayed from July 2014 onwards. The ER-6n is the naked version of the Ninja 650 and is powered by the same 649cc, parallel-twin engine which belts out 72.1 PS of power at 8000 RPM and 64 Nm of torque at 7000 RPM.
Which bike should Kawasaki launch next? The Ninja ER-6n at Rs. 4.5 lakhs (ex-showroom) seems tempting, doesn't it?