Kia SP Concept SUV To Be Priced Between Rs. 10-16 Lakhs
Kia will price the SP Concept based compact SUV aggressively to compete with the Hyundai Creta, the Nissan Kicks and other competitors.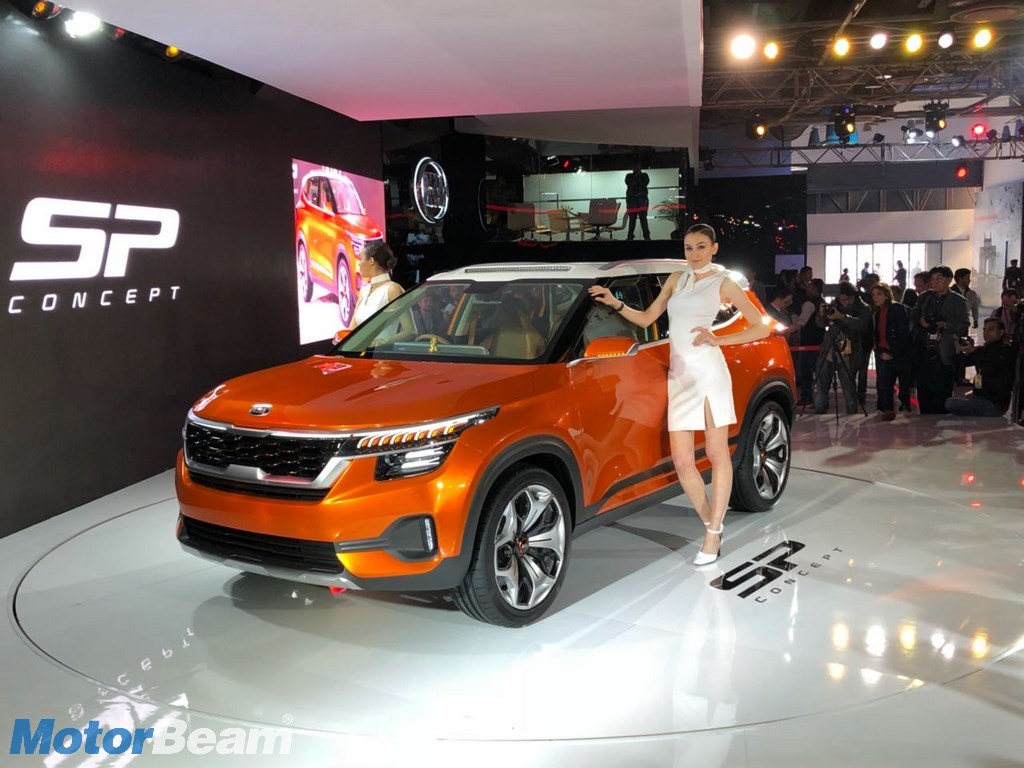 Kia Motors is working bullishly towards their goal to be one of the top 5 players in the Indian market. In an earlier statement, they announced that the first vehicle offered by the South Korean car manufacturer will be an SUV based on the SP Concept. Now Kia has given the Indian market an inkling of what the numbers on the price tag could be.
The concept made its debut at the 2018 Auto Expo Show. Kia is planning to position its products in the premium segment. They are planning to aggressively price the SUV for the Indian market between Rs. 10-16 lakhs and plan to offer it up against the Hyundai Creta, Nissan Kicks, Maruti Suzuki S-Cross and Renault Duster.
The SUV is in near-production form. The vehicle will be available to the Indian market with both petrol and diesel engines. The diesel variant is expected to be powered by a 1.5-litre diesel engine that can churn out around 115 HP and 250 Nm of torque. The petrol variant will likely use a 1.5-litre engine too. Going on sale in 2019 will also mean that it will be BS6-compliant.
Kia plans to launch one new vehicle every six months in India over the course of three years. Currently they are making plans to invest USD 1.1 billion in their plant in Andhra Pradesh. The plant will have an annual output of 3 lakh units.
Kia SP Concept SUV Price
– Planned for launch by mid-2019
– Likely to be priced between Rs. 10-16 lakhs
– Will compete with Hyundai Creta, Nissan Kicks, Maruti Suzuki S-Cross and Renault Duster