Kia Trial Production Begins At Anantapur Plant
Kia Motors commence their trial production at their manufacturing facility in Anantapur, Andhra Pradesh.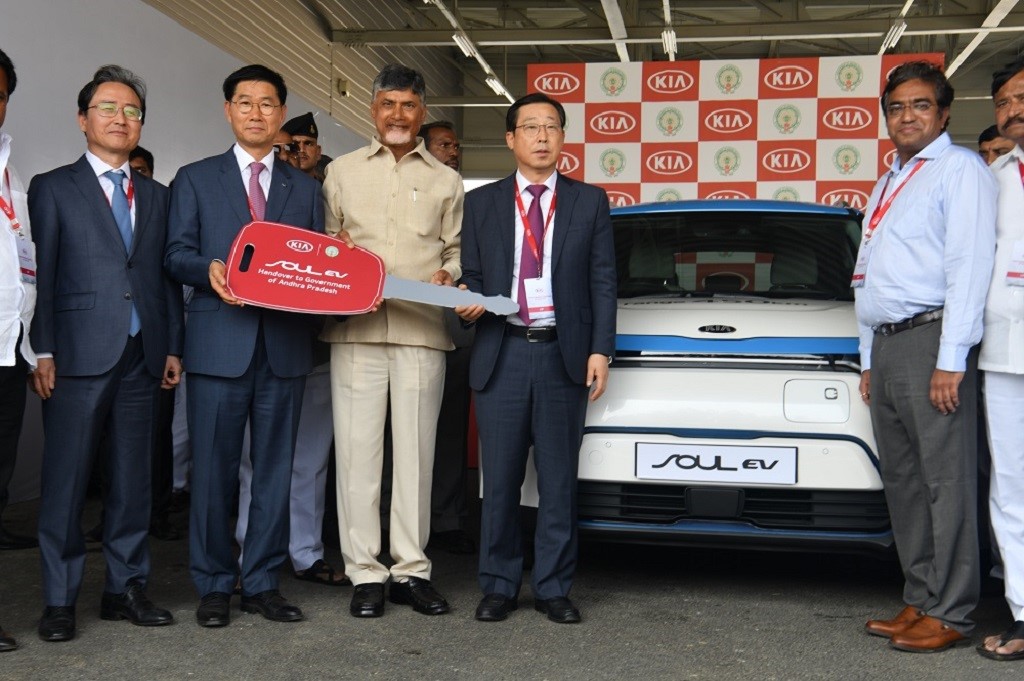 The Kia SP2i is Kia's new flagship model to be brought to India, which was first showcased at the 2018 Auto Expo as the SP Concept. With the construction of the 536 acre manufacturing facility and also the cool, radical designs and the avant-garde in technology that Kia is known for, the brand is here to make a mark in the Indian automotive sector.
The company pronounced the start of the trial operations with a launch ceremony at the Anantapur plant in Andhra Pradesh, in the presence of the Honorable Chief Minister of Andhra Pradesh Shri N. Chandrababu Naidu and Mr. Shin Bongkil, Ambassador of the Republic of Korea to India. The other notable personalities at the launch ceremony were Mr. Han-Woo Park, President and CEO of Kia Motors Corporation and Mr. Kookhyun Shim, Managing Director and CEO of Kia Motors India.
As an example of Kia's growing inclination towards advanced and eco-friendly powertrains, the company also handed over an example of the new Kia Soul EV (electric vehicle), so as to fortify its Future Mobility Plans with the Andhra Pradesh government and aid in the growth of the electric vehicle industry and to develop local charging stations.
The new manufacturing facility in Anantapur is a huge 536 acre facility capable of producing 3,00,000 units annually bumping up the global manufacturing capability of Kia. The plant is Kia's most modern and energy efficient manufacturing unit till date. An investment of two billion US dollars by Kia and it's vendor partners creates a scope of world class technologies and development of local manufacturing plants, along with an targeted availability of 3000 direct and 7000 indirect jobs across the state of Andhra Pradesh.
The plant is assembled with state of the art robotics and artificial intelligence, with the facility consisting of 300 robots aiding the process of paint and body shop showing the technological advancement of the manufacturing plant. The company aims to fulfil the ecological needs of the environment by using 100% water recycling and other eco friendly methods of production. The company has achieved a 44% decrease around it's production plants since 2003.
The Kia SP2i, based on the SP Concept, will rival the likes of the Hyundai Creta, Renault Captur and Nissan Kicks. The vehicle is actually based on the Creta and is likely to share many components with its cousin. The launch of the SUV is likely to take place towards the mid of 2019.
Kia Trial Production
– Kia was founded in 1944 and is Korea's oldest car manufacturer
– The manufacturing facility in Anantapur aims to produce 300,000 cars annually
– The first vehicle will be the SP2i, likely to be called 'Trezor'