Kiirus Tunes The KTM Duke 200, Increases Revv Limit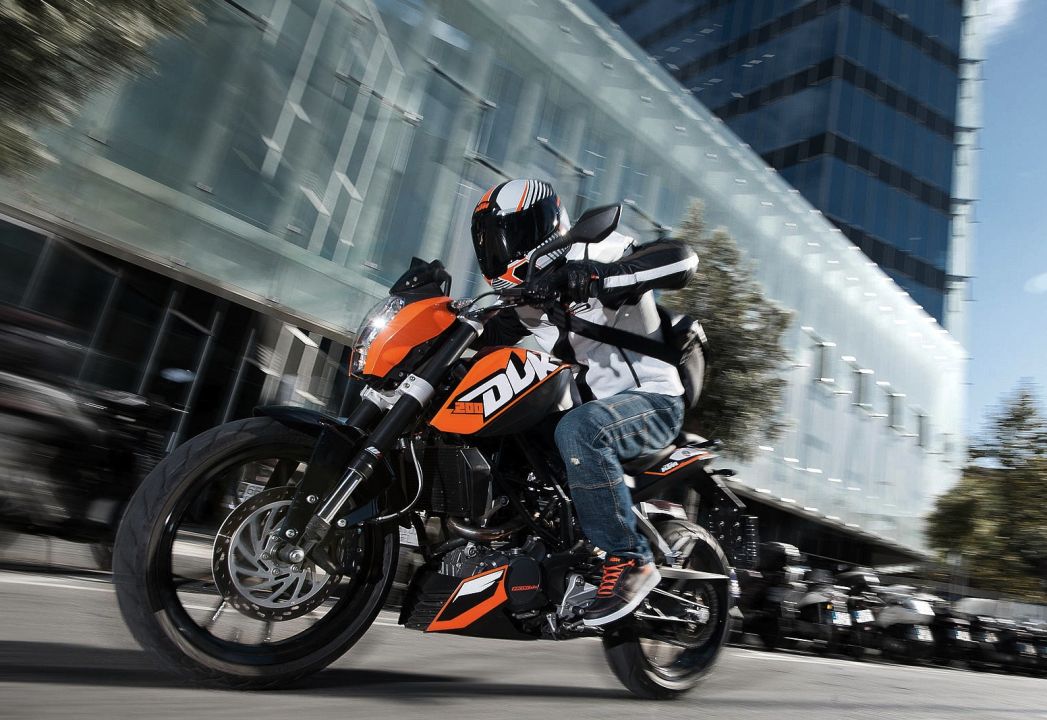 The KTM Duke is undoubtedly the motorcycle which offers the most horses per Rupee. Producing 25 BHP of power and priced at Rs. 1.30 lakhs (on-road, Pune), the Duke 200 is a hoot to ride and is quicker than its nearest rival, the Honda CBR250R, which too produces 25 BHP of power but costs atleast 20% more. When the KTM Duke 200 made its way to India, initial riding impressions showed disappointment with the revv limited kicking in at 10,500 RPM. This revv limit has been put for the longevity of the engine by Bajaj Auto, but the Duke 200 feels much eager to cross this and the ECU abruptly cuts off power at 137 km/h.
Now Kiirus (a tuning firm based in Mumbai) has come up with a solution, wherein they will remap your ECU to increase the revv-limit to 11500-12000 RPM, resulting in a claimed increase in horsepower by 3 BHP. This revv limit increase is in every gear and the company claims a new top speed of 145-148 km/h. Further more they also claim that the flashing of the ECU with a new map also results in softer idle and less stress on the engine. Two people have already got this done on their Duke 200, which has resulted in a 10% increase in mileage too.
The folks at Kiirus will need your ECU for four hours to complete the job, which if you are in Mumbai can be done by visiting them, while people staying away can courier in their ECU's. At a price of Rs. 12,000/-, this software only update doesn't come cheap, while at the same time also runs the risk of voiding your bike warranty. Furthermore an increased revv-limit will also result in more wear and tear of the engine. While we don't doubt the claims of Kiirus, we will wait till a dyno reading is revealed to show the actual gains with this ECU remap.
via Facebook