Koennigsegg One:1 Is Swedish For Supercar Madness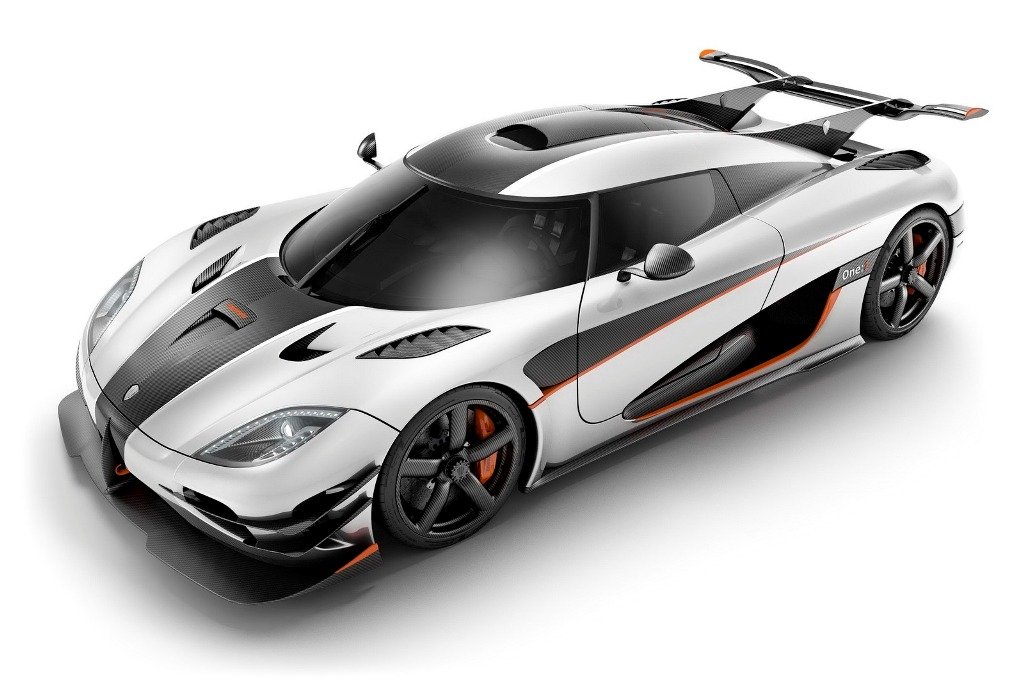 2014 seems to be a year of setting records and then breaking some. After the Hennessey Venom GT set the world speed record in February; going one up over the Agera R hyper car, Koenigsegg has revealed the images of the One:1 hyper car to be launched at the upcoming Geneva Motor Show. To be named as the Agera One:1, the hyper car could not only be the fastest Koenigsegg ever, but also the world's fastest production car. The One:1 has been under development since 2012.
The Koenigsegg Agera One:1 is based on the Agera supercar and is powered by an upgraded version of the twin-turbocharged 5.0-litre V8 also powering the Agera which uses variable geometry turbochargers. In the One:1 the engine has been tuned to produce 1360 PS of power that goes to the rear wheels courtesy of the 7-speed dual-clutch gearbox designed by the manufacturer.
The hyper car weighs exactly 1360 kgs and that makes it even more special enabling the power to weight ratio of one horsepower per kilogram. Hence the name One:1. The extra power has been coupled with 2G lateral grip, active aero setup which consists of independent left and right front flaps, an active chassis and 600 kgs of down-force. The One:1 uses a 20 percent lighter chassis and body compared to the Agera made out of advanced carbon fibre.
The cabin on the other hand comprises of an active chassis system that enables to adjust the ride height and shock absorbing level based on data collected from 3G and GPS services. The seats are made out of carbon fibre and feature memory foam. The guys at Koenigsegg claim a potential top speed of 439.35 km/hr. For perspective, the new world speed record holder the Henessey Venom GT has a top speed of 435.31 km/hr.
Koenigsegg is confident that the One:1 will set all new acceleration records. Koeniggsegg will be producing only six examples of the Agera One:1 supercar and the company say that all the examples have been pre-sold even before the official launch. The car will be officially unveiled at the Geneva Motor Show on the 4th of March, and the company will further divulge the complete details of the hyper car then. Looks like the Henessey Venom GT's reign is going to be short lived.