Koenigsegg Agera India Launch Soon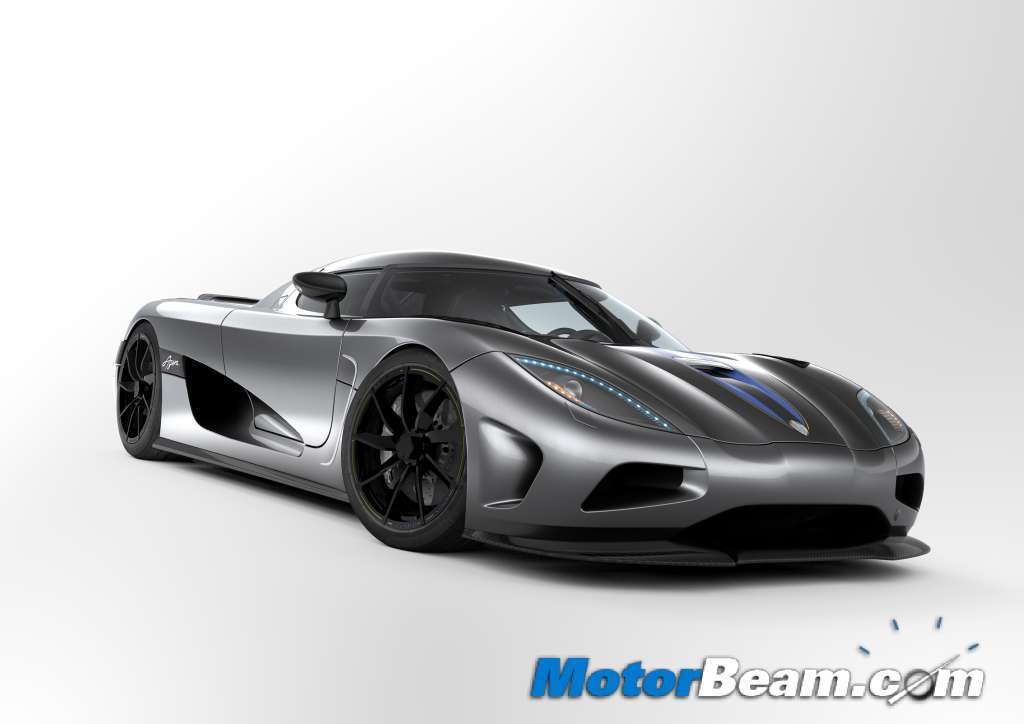 Koenigsegg Automotive has partnered with InterGlobe Enterprises to launch the Agera in India. The Agera will be priced around Rs. 12 crore and will be sold through exclusive dealerships in select cities. Koenigsegg celebrated 15 years of making cars, by unleashing the Agera. Thanks to optimized breathing and Twin Turbo, power is now 910 hp, running on regular petrol. Torque is maximum 1100 nm and is reached at 5100 rpm. There is over 1000 nm of torque available from 2680 to 6100 rpm. The new traction control is the fastest reacting in the industry, with auto adapt functionality for different road conditions and driving styles as well as several manual settings.
Agera, the Swedish verb to act, is as wide at the front as in the rear of the car. This gives very good balance in corners and minimizes body roll. The Koenigsegg Agera also features the latest in braking technology, incorporating an adjustable ABS system, 392×36 and 380×34 ventilated and drilled ceramic discs, for unparalleled braking performance and zero fade regardless of track or road condition. The driver can easily select the information he wants displayed in front of him, on the all new multi-info cluster combined with the upgraded infotainment display, ranging from basic functionality, to G force meter, power meters, Sat-nav, music, lap-timer or compasses.