KTM 200 Launched In Brazil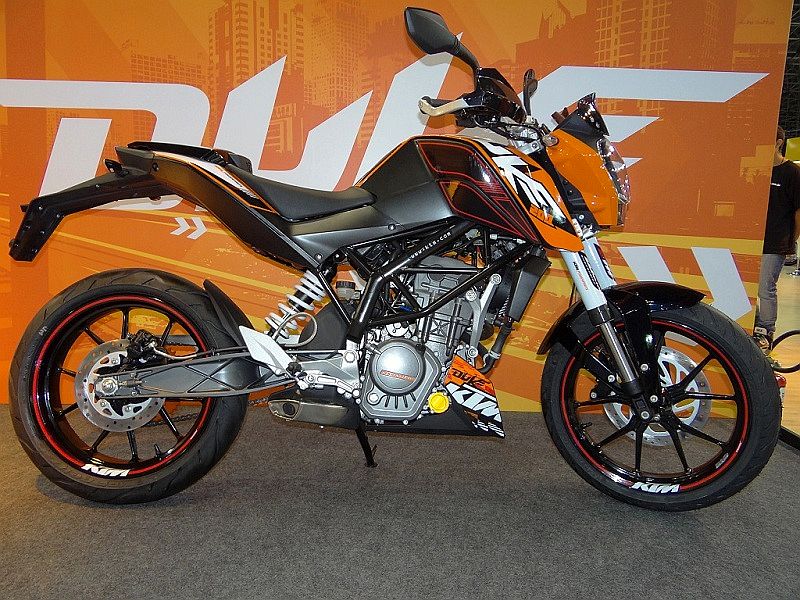 The long much awaited KTM 200 was launched in Malaysia months ago and just a day ago, Brazil became the second country to witness this bike. However these are not the proper launch events, rather just preview events where the Duke 200 was just showcased. The technical specifications was not disclosed and will continue to be so for may be few more weeks.
The Duke 200 is going to be assembled in India in the Bajaj factory in Pune but has not witnessed the launch or preview of the bike till now. Rumour in the biking circles has it that the bike is due to be launched later this month but its unclear if Bajaj is going to reveal the technical specifications. However they might also reveal the specs in order to whet appetite of prospective KTM Duke 200 buyers, while at the same time garnering plenty of bookings to keep the firm's factory busy for the next few months.
The Duke 125, which is quite identical to the Duke 200 already sells in many markets abroad. It delivers a peak power of 15 bhp. It has been received with much praise and appreciation because of its high quality components like the suspension etc. If Bajaj can emulate the same quality in the Duke 200 and launch it in India, then it could surely have a potential best seller. The images from the Brazil preview of Duke 200 reveal that it might be available in 3 dual tone colours one of which being orange white the other can be a choice between white, silver and black.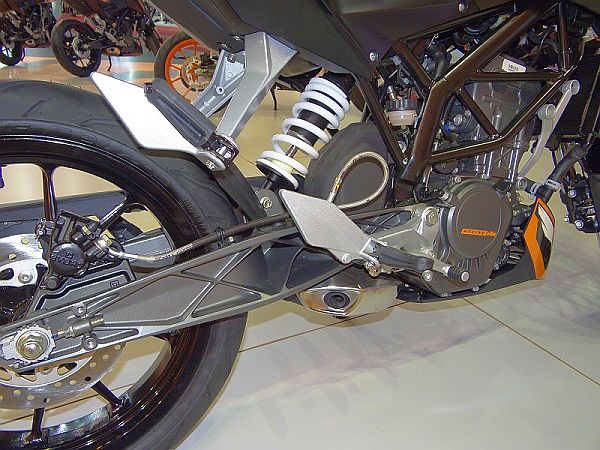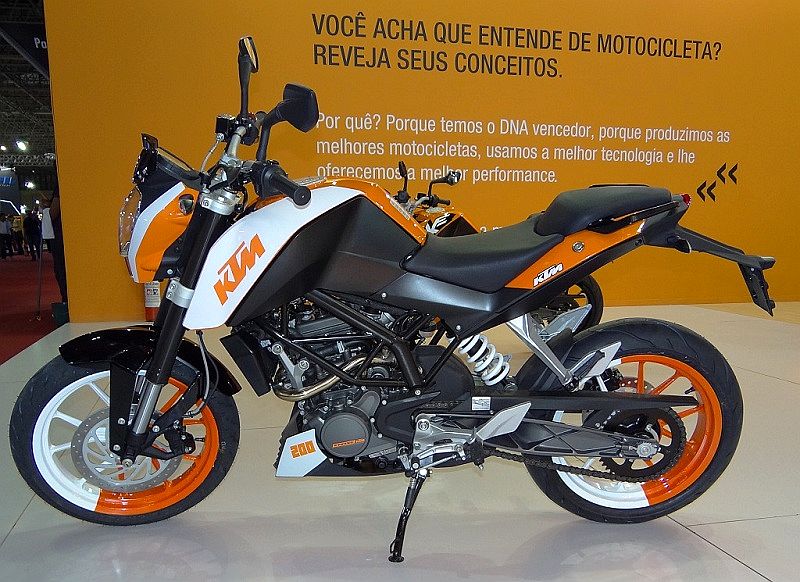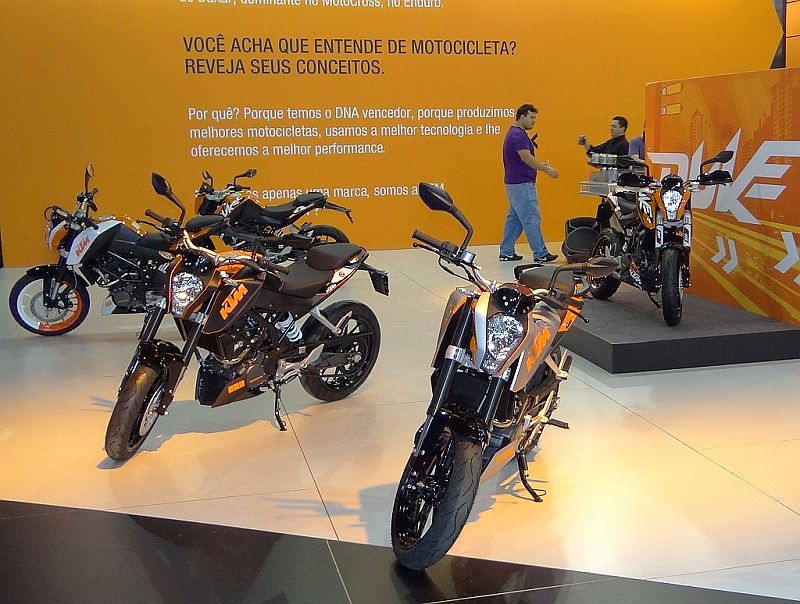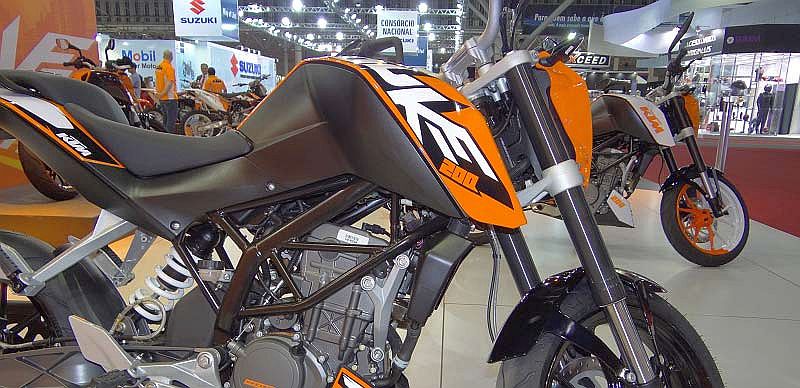 Pictures source – TCM Blog