KTM-Based CFMoto 800MT Leaked In Production Form
The production variant of the CFMoto 800MT has been leaked!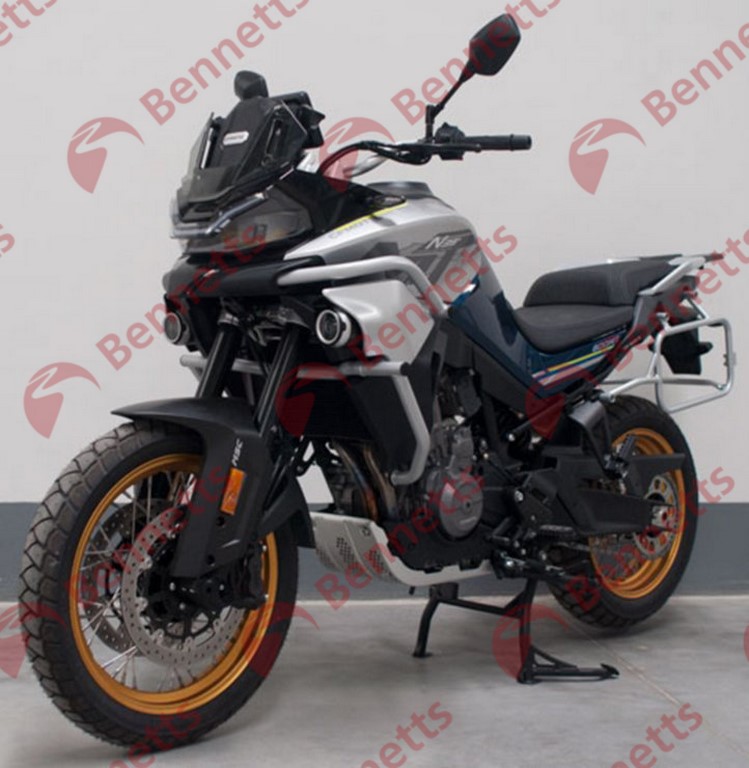 After much speculation over months, the CFMoto 800MT has finally shown its true face in the form of recently leaked images. The images reveal a production-ready motorcycle, which means that the launch isn't too far.
CFMoto is a Chinese giant, and it handles KTM's distribution in the Chinese market. It also already builds several KTM engines and complete bikes on behalf of the Austrian firm, and the deal also allows it to use some of those parts on its own machines.
This means the new 800MT takes close inspiration from the KTM 790 Adventure, although the specs aren't out yet. We know that the 800MT will use the chassis from the 790 Adventure with some variations. The swingarm will be different, though, making it an interesting combination.
Another major component common between the Chinese and the Austrian siblings is the parallel-twin 799cc motor. The motor in its stock trim can churn out 105 BHP. We'll have to wait for the official specs to see whether CFMoto uses a de-tuned version of the motor or not.
For now, we only know that the CFMoto 800MT's kerb weight is around 230 kg, which is slightly on the higher side of things. We expect CFMoto to offer good equipment on the bike, though, which might be the reason for the added weight.
Design-wise, the CFMoto 800MT looks minimalistic and futuristic, especially thanks to the non-tacky graphics. The lighting seems to be all-LED, and we can see some protection parts as well. Rest, we'll have to wait for the official shots when the CFMoto reveals the motorcycle.
Lastly, with CFMoto looking to expand business in India, we also expect the 800MT to arrive in India sometime next year. This is as close as we can get to getting a taste of the KTM 790 Adventure's as the Austrian brand is busy launching more affordable ADVs in India.
CFMoto 800MT Leaked
Photos of the CFMoto 800MT have emerged on the internet
The bike is a close cousin to the KTM 790 Adventure and uses the same motor
Might come to India as CFMoto plans to expand business here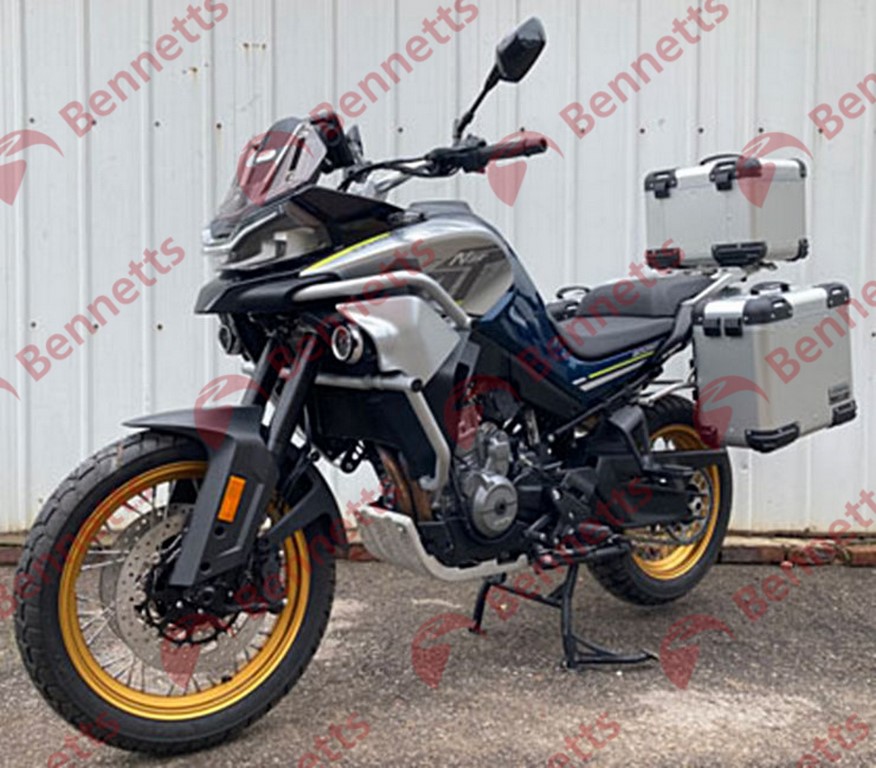 Source- Bennetts.co.uk