KTM Duke 200 Homologated For Racing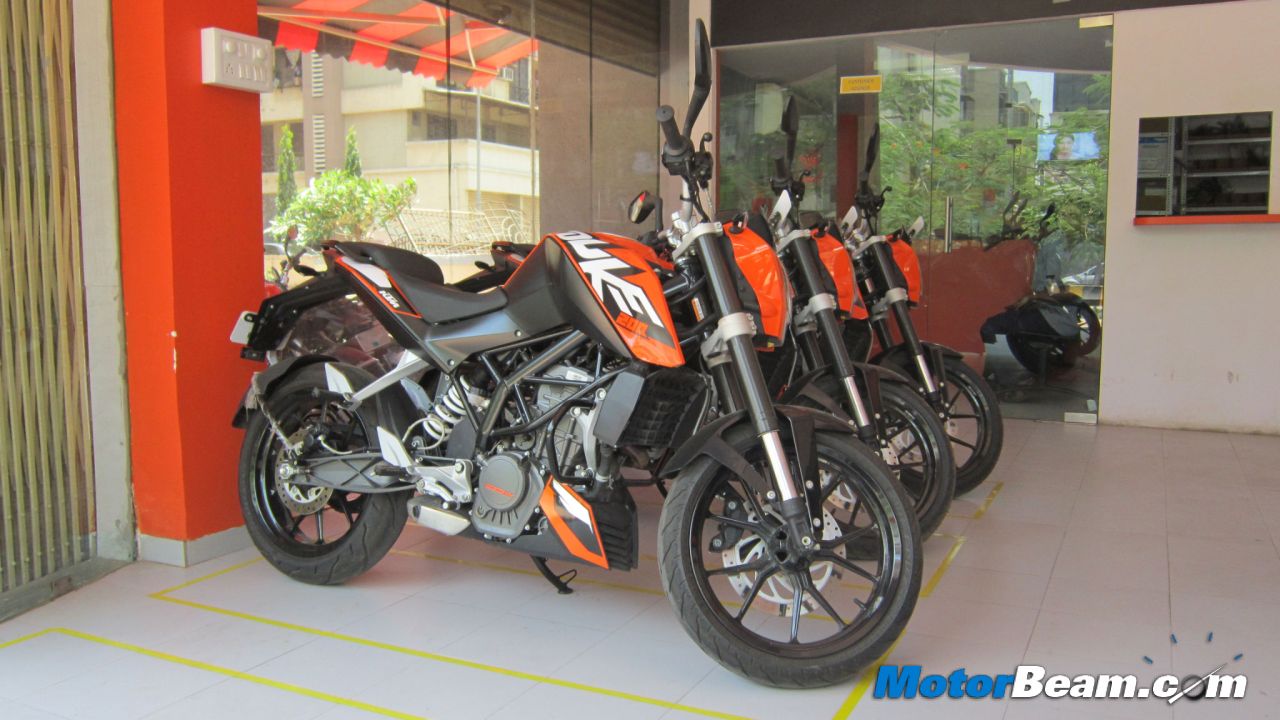 Racing runs in the veins of Austrian motorcycle company. Come this Raid De Himalaya and you may find some orange action with the KTM Duke 200. Yes, Bajaj Auto has homologated the KTM Duke 200, officially with the FMSCI (Federation of Motorsport Clubs of India). That means you could use the KTM Duke 200 for racing and rallying and have that adrenaline rush on the tracks as well. KTM's 'Ready to Race' tag goes well with this announcement of homologation.
The KTM Duke 200 has already made a debut with a victory in the Mughal Road Rally this June. This step of homologation should push the company ahead in the Motorsport arena. The Duke 200 being one of the most enthralling launch of 2012, it has impressed bike enthusiasts with its dynamics. This step will portray the bikes abilities to another level. As the Duke 200 has a strong heritage of motor sports, more in motocross, it was evident for Bajaj Auto to homologate it. Auto giants like Honda, Yamaha and TVS Motors have one make races, that allows the owners to push their motorcycles to the limit on the track helping grow the motorcycling talent.
After the launch of KTM Duke 200 and the Bajaj Pulsar NS 200, it is a wise step for companies to move in motorcycle racing to boost up the product sales. Bajaj has been conducting Orange Days, in selected cities across India. It involves gathering of KTM Duke 200 owners and having informal super moto races. On the contrary we would like to see Bajaj doing something like Japanese gymkhanas. These are small, super-tight circuits and tests both rider and the bike when compared with a racing track.
Source – MoneyControl