KTM Duke 200 Kiirus Exhaust Review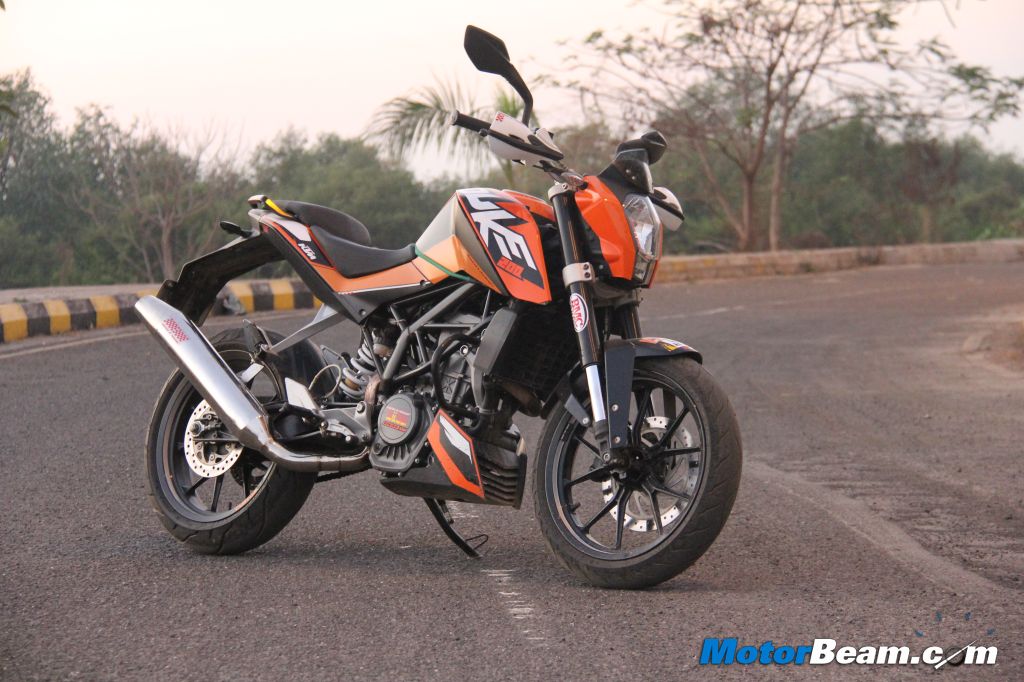 The last time we tested Kiirus re-mapped KTM Duke 200 (here), it only had an ECU remap and was running on stock exhaust and air filter. The performance and refinement was good and the engine produced less heat than the stock Duke. With the rev-limiter removed, it gave you enough space to time your shifts because the way the stock Duke redlines, it is impossible for any human who's riding a Duke, to not hit the rev limiter abruptly, specially riding hard and fast. But Kiirus, with our feedback and their performance tests, thought that it can do better with a performance stock air filter and an exhaust. So they have come up with BMC stock air filter and their own custom made exhaust for the KTM Duke 200. We took it for a quick spin and this is what we found.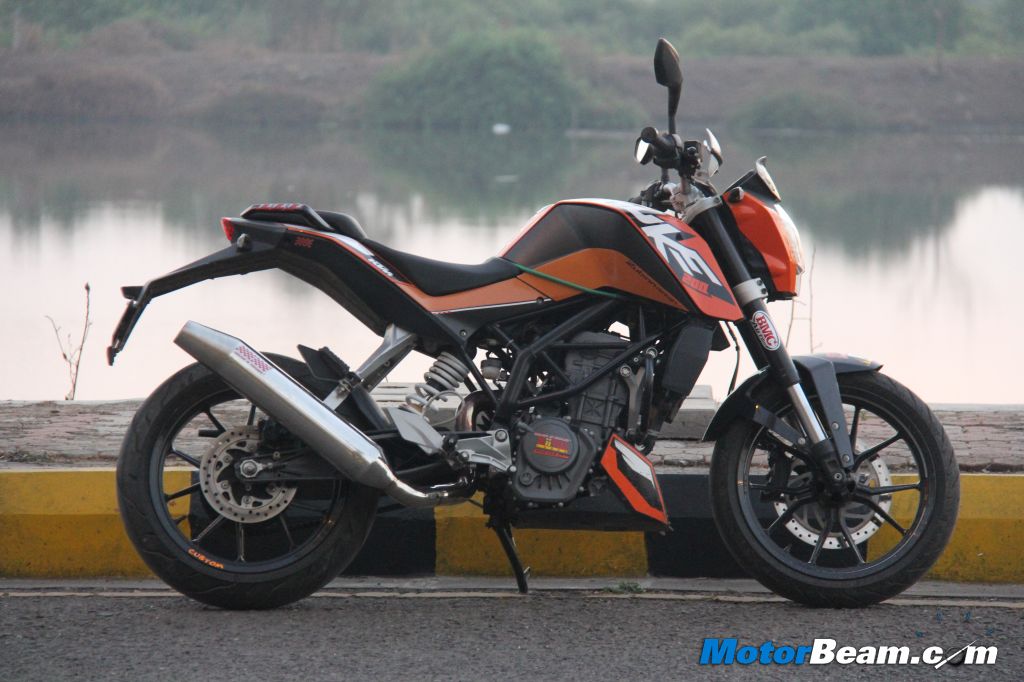 The exhaust isn't particularly a looker, but we have been assured that it's a prototype in terms of aesthetics but performance will be the same from this exhaust. It could turn a bit louder than the prototype and slightly louder than the stock Duke 200 but in normal riding, it stays reasonably quite and under 85 decibels. The exhaust is made up of double layered steel to keep it cool and despite riding it hard and fast the entire day, we found out that the exhaust did not heat up to catastrophic levels. Long lasting fiber-glass is used which makes it maintenance free too.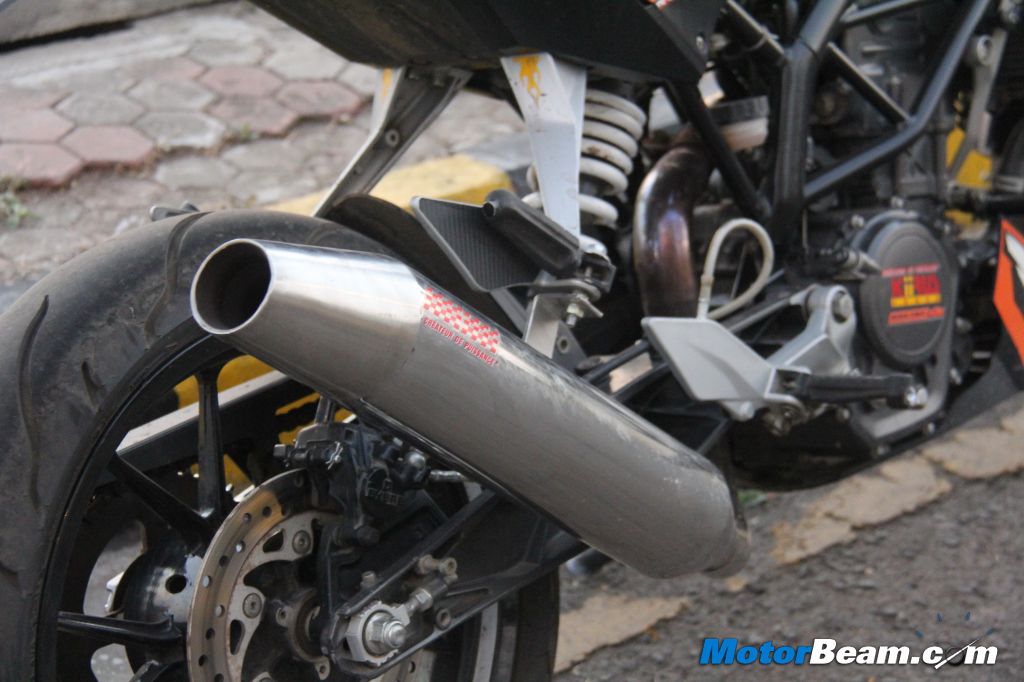 The exhaust and air filter have made a significant amount of change in how the Duke 200 behaves, it's a lot more calm and relaxed at any given speed. The engine, which had a bit rough edge has now transformed to a very smooth engine. The loud nature and ever revv hungry monster is now tamed. It feels immensely tractable now and it's much easier to live with on a daily basis. The fueling is spot on and the intake with the air filter and the exhaust system is flawless. The entire RPM band has no jerks whatsoever.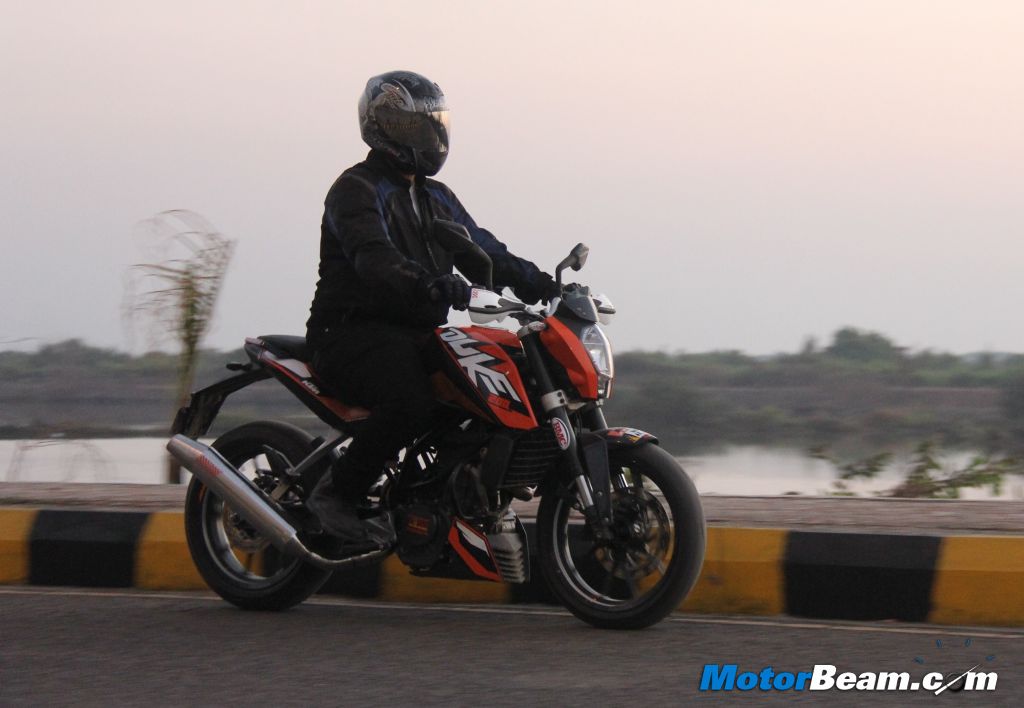 Like any other exhaust, this free flow exhaust has improved low end performance and thanks to the re-mapped fueling, it is less jerky under 4000 RPM too. Mid-range is as mad as usual, the difference lies in the top end when we saw a top speed of 142 km/h. But this bike is not for top end performance, it was designed to mash your mind and body while accelerating, which it does significantly better than the stock Duke 200. The rev limiter now raised to 11,700 RPM gives a lot of space to time your shifts and we felt it is faster from 0-100 km/h and 60-100 km/h by a good margin.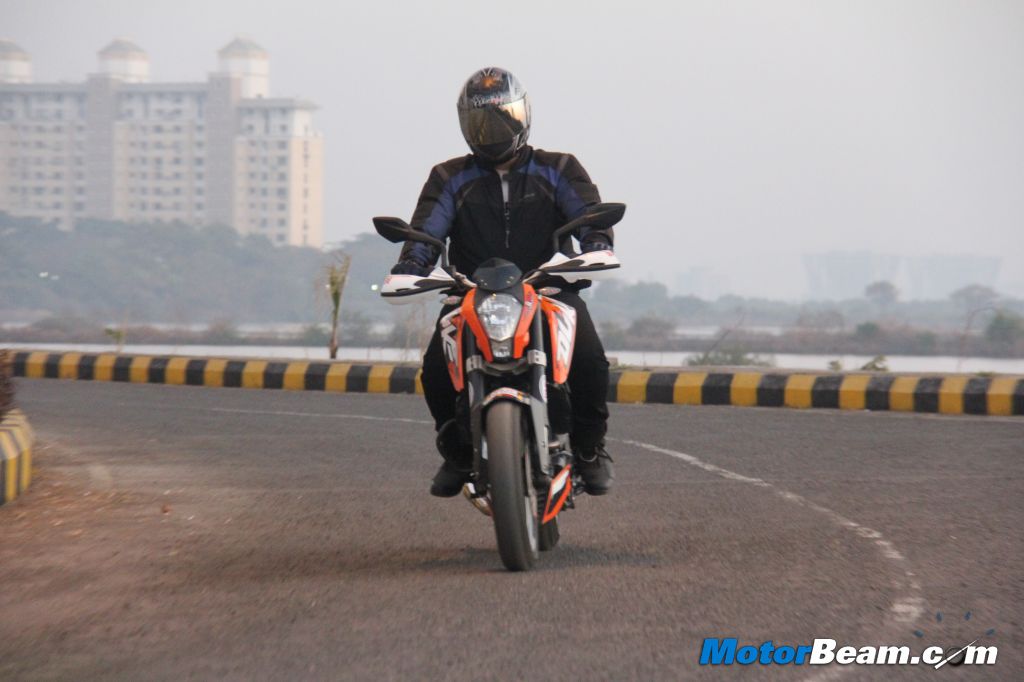 The remap with the air filter doesn't void your warranty also. Prices are yet to be announced. But given the fact that the Kiirus has made the product for the Indian as well as foreign markets, let's face that it is a value driven market. The kit includes the exhaust and stock BMC air filter and the remap is worth every single penny for the people who want MORE from their KTM Duke 200.
[youtube:http://www.youtube.com/watch?v=AE549hho6x4 540 375]