KTM Duke 390 To Get Bosch Motorcycle Stability Control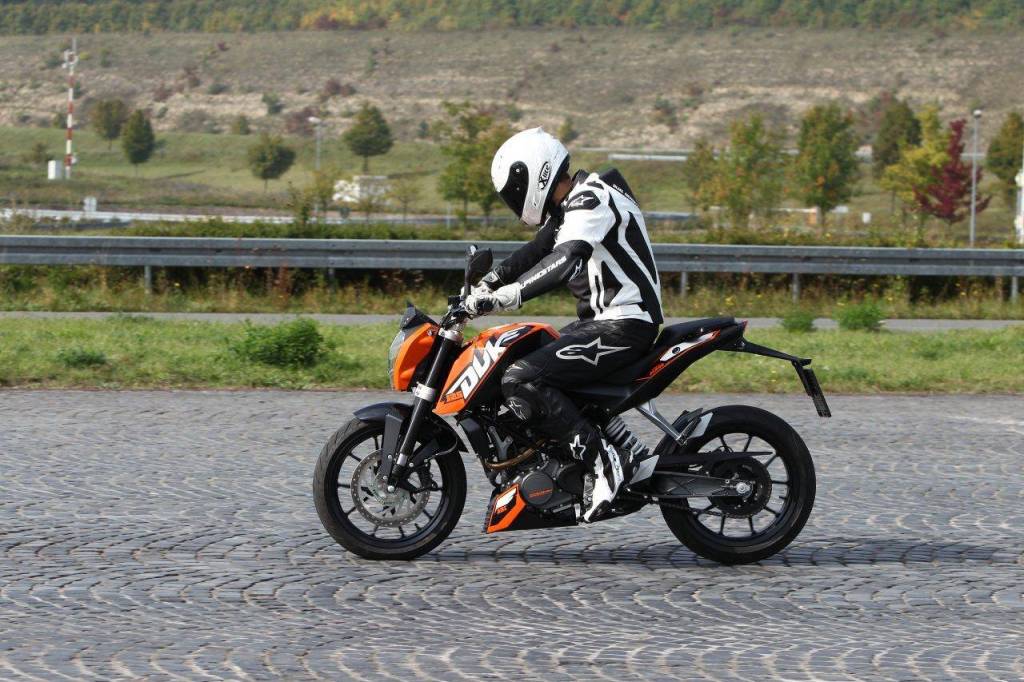 Bosch has launched Motorcycle Stability Control (MSC) system in the 2014 KTM 1190 Adventure and 1190 Adventure R. MSC is a great leap forward in motorcycle safety. It supports the biker in all situations, during both braking and accelerating, and while riding straight as well as while cornering, without sacrificing the dynamics of the bike. Bosch's MSC is hailed as the first effective cornering ABS system. This system will slowly roll out to other manufacturers within a year and it is going to be the next big thing in motorcycle braking technology.
The Motorcycle Stability Control system will take into account all the key motorcycle parameters like wheel speed, lean angle, pitch angle, acceleration, braking pressure and many more. All these data will help the system analyse critical situations and prevent the wheel from locking and also distribute the braking force accordingly to the two wheels so that they stay grounded. Most of the motorcycle accidents in racing and in highway rides happen mainly due to wheels slide out toward the outside of the bend. MSC will help in reducing this risk and riders will have enough confidence to do cornering without sacrificing on safety.
MSC is a revolutionary rider assistance system, and that combined with the ABS and Traction Control provides a comprehensive safety to the riders. The Bosch MSC system can be fitted to the existing KTM 1190 Adventure and 1190 Adventure R also, which is definitely going to make its owners happy. The aim of this system is to reduce fatalities and serious injuries among motorcyclists. So the £800 (Rs. 80,000/-) that Bosch demands for its MSC is totally worth it and we are going to see all the high-end bikes equipped with this system in the near future.
However what is even more interesting is the fact that the KTM Duke 125 is going to be offered with MSC for an additional £400 (Rs. 40,000). Bosch recently conducted test rides for journalists at its test track where the Duke 125 equipped with MSC was also showcased. This means the Duke 200 and Duke 390 will also get the Motorcycle Stability Control system down the line. The safety system can be retrofitted as well, thereby giving buyers the option of adding it to the existing motorcycles. KTM is likely to bring MSC to its India offerings in the near future.