Modified KTM Duke 200 Gets Yamaha RD350 Engine
Modified KTM Duke gets Yamaha RD350 engine, engine swap done by Chandigarh-based Inline3 Custom Motorcycles.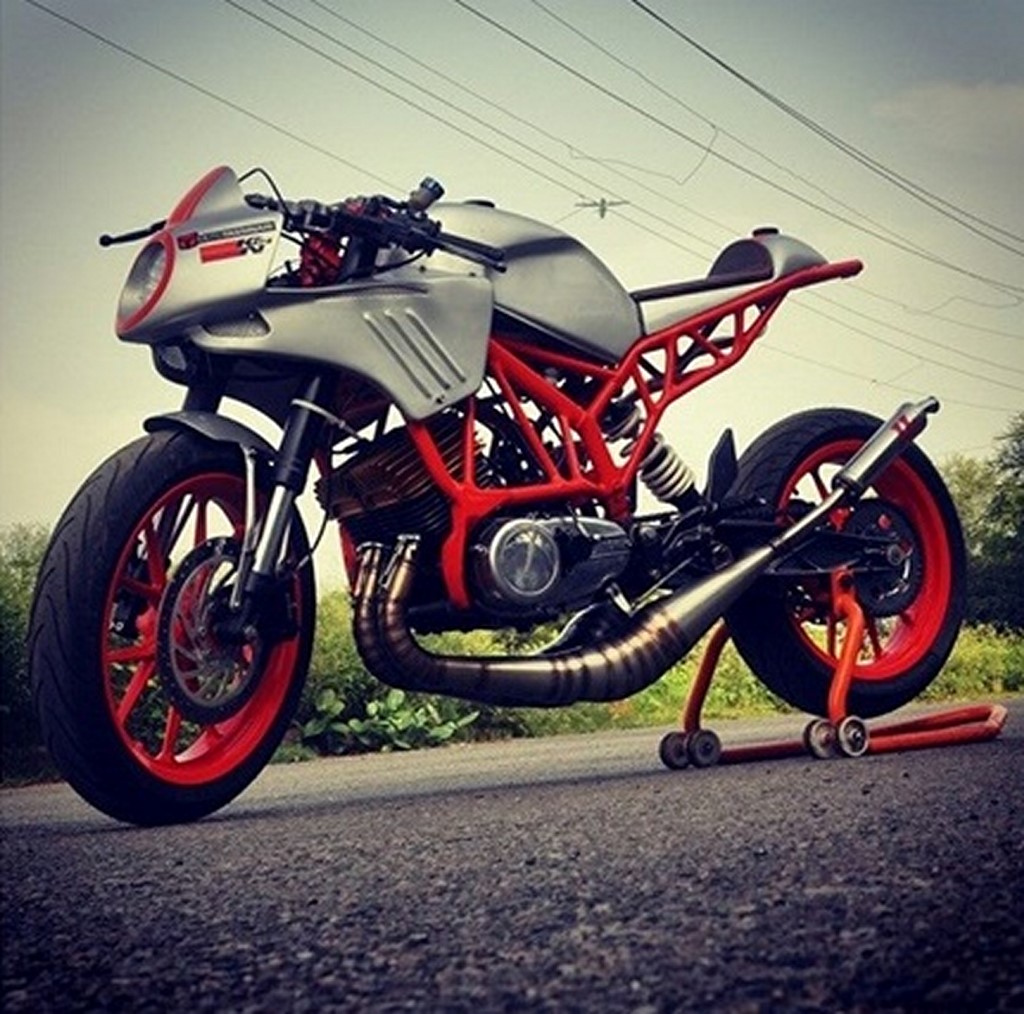 Aseem Singh Pawar of Inline3 Custom Motorcycles is the person responsible for the motorcycle you see pictured in this article. Meet RD Duke, a KTM Duke 200 with a Yamaha RD 350 engine and this isn't just a KTM Duke 200 with an RD 350 engine.
For a layman just swapping engines may seem an easy task but doing it is anything but. It took Aseem over three months just to fabricate the engine mounts. He took help from local metal experts to bring his design shapes into sheet metal reality. The result of the Duke 200 and RD350 combination was so mind-boggling, Aseem then decided to take courses in metal work and hopes to see Inline3 Custom as one of India's most revered custom bike builders.
The RD Duke gets a list of its parts imported from the US including the US barrels (standard size), silicon coated performance pistons, performance crank rods, high-performance pressure plates, hydraulic clutch, VForce 3 Reed valve, VM32 carburetors, K&N filters, DG head, CNC milled clip-on handlebar, Jim Lomas SS Expansions and finally a Powerdynamo.
Aseem took a year to build the RD Duke and says until the 7000 RPM mark the modified bike is gentle but after that, it is nothing less than a hooligan. He has also given the name Flying Sikh to the RD Duke, imagine how fast it might be!
Modified KTM Duke 200
– KTM Duke 200 modified with Yamaha RD 350 engine
– Modification done by Chandigarh-based Inline3 Custom Motorcycles
– Gets insane performance parts imported from the US