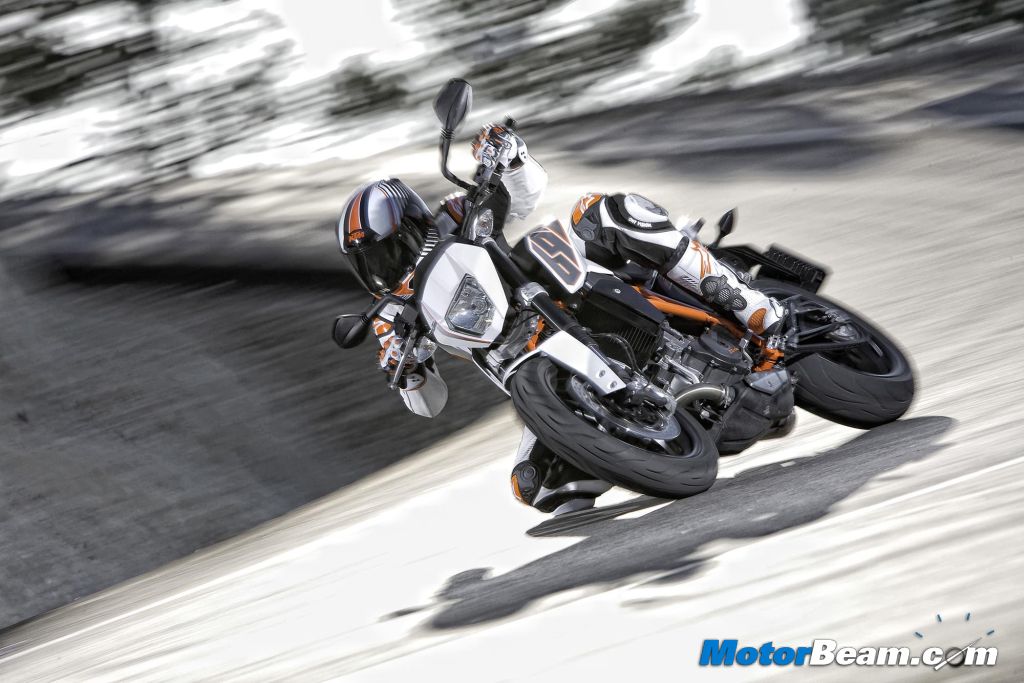 KTM will not launch the Duke 690 in India and the company will discontinue the model in the future, replacing it with a twin-cylinder bike. The said information was revealed by KTM CEO Stefan Pierer at the RC 200 and RC 390 launch event earlier today. The replacement of the Duke 690 (likely to be called the Duke 790) will be developed by Bajaj Auto, all of the above information was revealed by us a few months back in a detailed post (you can read it HERE). KTM had confirmed earlier this year that they are working on two twin-cylinder engines of capacity 500cc and 800cc. The latter motor will find its way into the Duke 690 replacement.
The KTM Duke 690 is a popular bike the world over but has been heavily criticised for not being as refined as its rivals. While the Duke 690 is a single-cylinder machine, rivals in the same space are going for a 4-cylinder configuration. Since Bajaj Auto will be developing the Duke 690 replacement, we can expect it to be manufactured in India and also sold here at a mouth watering price. The replacement of the Duke 690 is only likely to debut in 2016 as development is underway for this middle-weight motorcycle.
Just like how KTM-Bajaj have done with the Duke and RC for the 125, 200 and 390 bikes, the company will follow the same strategy with the Duke 690 replacement. Thus the 800cc bike will be developed in a way that it can be offered in both body styles – street-fighter and full faired. The same platform is unlikely to be used on an Adventure bike as seen in the case of the 390. So guys, the future is quite orange and one should start saving right away because the Duke 790 and RC 790 are going to be very tempting machines indeed.