KTM Fastest Growing Motorcycle Manufacturer In North America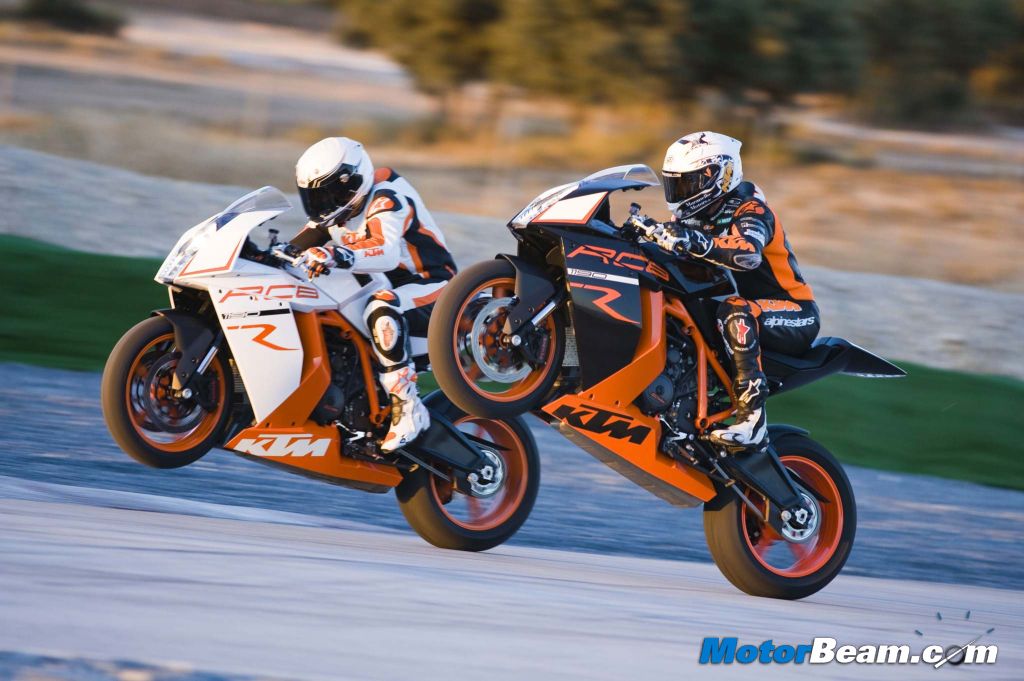 Ever heard the name "Kraftfahrzeuge Trunkenpolz Mattighofen"? Sounds weird right? Yeah this weird name is popularly known as KTM across the globe. KTM has been blazing all its guns for a while and has seen the chequered success flag in all the continents. KTM has a wide range of vehicles right from dirt to super bikes allowing the company to capture various segments in the two wheeler market. In India it has already become the throb of young blood and the company's future looks promising with more bikes waiting for a go at the launch pads. Bajaj Auto holds a huge share in KTM which amounts to 48%.
KTM has its sales charts marching to the north and the good news is that the arrows are steep. According to the latest press release by KTM North America, the company witnessed a sales increase of 49% in the month of November when compared to that of the previous year. The sales for this year to date have seen a jump of 28% which is pretty decent for the bike maker. This puts KTM USA as one of the fastest growing motorcycle companies for 2013. The company has hailed their dealers for this success as they leave no opportunity to sell the bikes.
KTM offers various series namely MX, Enduro, Travel, Naked, Supermoto and Supersport. KTM North America is very keen for the market response on the 1190 Adventure models and the 1290 Super Duke R. Apart from selling bikes, KTM also conducts various race events across USA. KTM Sportmotorcycle AG made a revenue of Rs. 5200 crores last year and the company is looking strong to boost up its market share with many further launches. KTM is on a run to be identified as a key player in the two wheeler segment across the globe.