KTM Introduces Raceline Stickers For Duke 200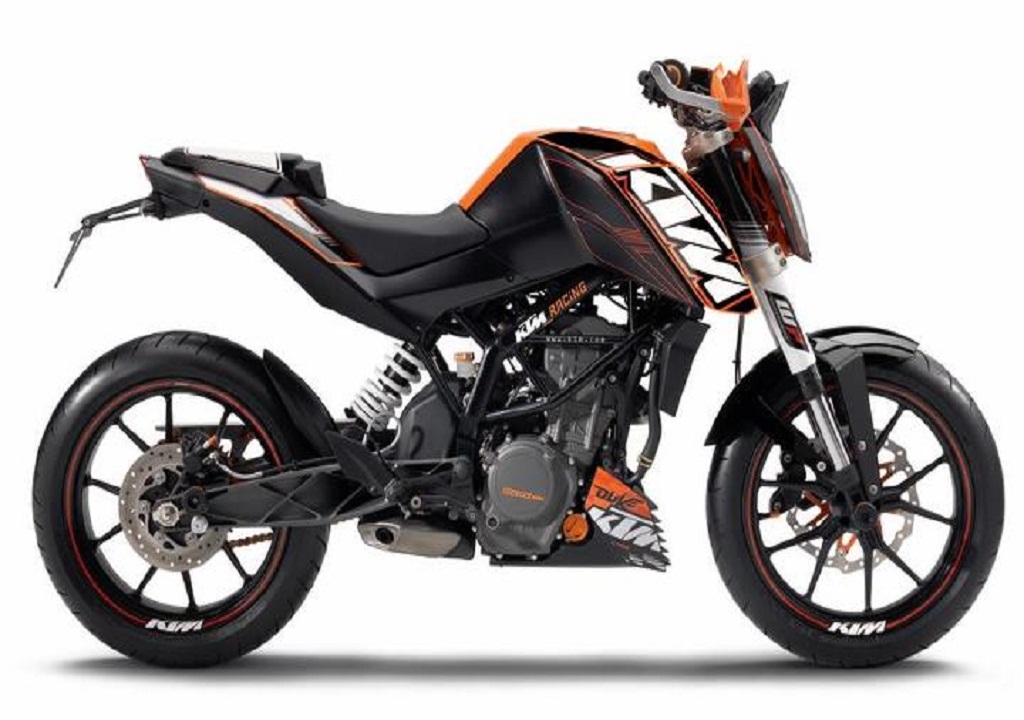 KTM Duke 200 has always been a style and performance icon. Everything associated with the color 'orange' looks cool. Ride a Duke 200 on the road and you are sure to turn the heads your way. Well, as if the bike was just not enough, the company came up with power parts and accessories which can add that extra touch you need to grab the onlookers attention. Priced exorbitantly, these power parts and accessories are still in demand and the dealers in no time sell off the inventory. But is it just the craze? Perhaps when it comes to styling, pricing always takes the back seat.
Seeing the rising demand, KTM has now introduced the KTM's Raceline Sticker Set for all the proud Duke 200 owners. The set comes with more than 20 stickers that one can stick on their bikes, thus giving it a factory racing look. There are stickers that can be put on the fuel tank, rear seat cowl and engine cowl. There are also KTM racing stickers for the frame, KTM stickers for the rim and WP stickers for the front shock absorbers. Now, doesn't that give your bike a much more sporty look? And now coming to the pricing part, the company is offering all these at an introductory price of just Rs. 4560. Well, can be pricing be called 'just' right will depend on the quality of these stickers. Perhaps there might be imitations by local firms which might sell these for less than a hundred. At the end, it is the owners pride to flaunt them and as said earlier, the price might not even matter at times.
KTM Duke 200, which was launched in India earlier this year is a naked street-fighter. It is powered by a 199.5 cc single-cylinder 4-stroke engine. It produces a power output of 25 HP at 10000 RPM and a peak torque of 19.2 Nm at 8000 RPM.It can reach 60 km/h in 3.4 seconds and 100 km/h in just 9.4 seconds. We have already done an exhaustive test ride review of KTM Duke 200 earlier. Meanwhile read the, KTM Duke 200 Review.