KTM Organizes Track Day For Duke 390 Owners At BIC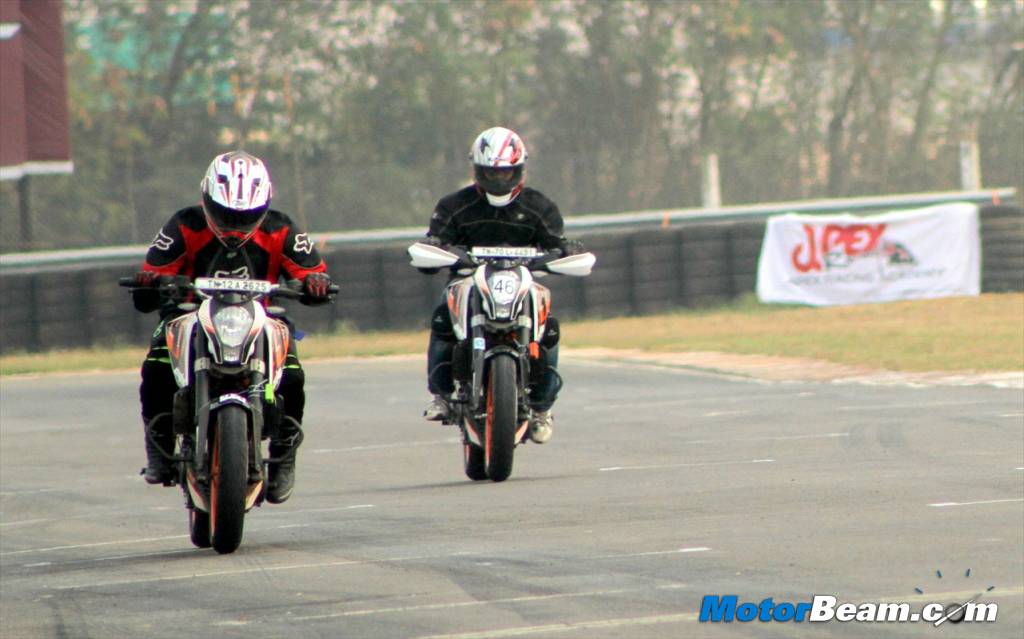 After successfully organizing a track day at the Madras Motor Race Track exclusively for the Duke 390 customers earlier this month, KTM will be organizing another track day, this time at the Buddh International Circuit outside Delhi for the Duke 390 customers. The track day calls for the Duke 390 owners to come and put their riding skills to test on the track. Moreover, the riders receive guidance from the experts on how to handle their machine.
The Track Day is organised on the 15th of March, 2014 which is a Saturday. Registrations for the event will begin from 7.00 AM onwards at the BIC track until 8.30 AM. The Duke 390 owners need to carry their original driver's license, motorcycle insurance, personal and medical insurance, as well as proper riding gear. Participants need to carry a full faced helmet, riding jacket, riding gloves, knee guards and riding boots or ankle length shoes as part of the riding gear.
The track day will give participants a chance to go around the world famous Buddh International Circuit with other Duke 390 owners. The riders will be subjected to a one on one classroom session to help understand the track capabilities and best riding dynamics. Each participant will get multiple laps on the track under the supervision of experts. The motorcycles are fitted with transponders that evaluate the performance of the rider throughout the day and the best lap timings will be acknowledged at the end of the day.
Participants are expected to be courteous to fellow riders on and off track. Anyone riding recklessly will be debarred from the event. The idea is for the owners to know their bike and realise the full potential of the machine in a regulated environment. The previous track day events have been a massive success with the owners and KTM managed to get a bigger turnout every time. The Austrian manufacturer has a strong history of motorsport and the customers too can experience the same on their machines under expert guidance.