Kymco F9 Electric Scooter Revealed
It has a 110 km/hr top speed and a claimed maximum range of 120 km.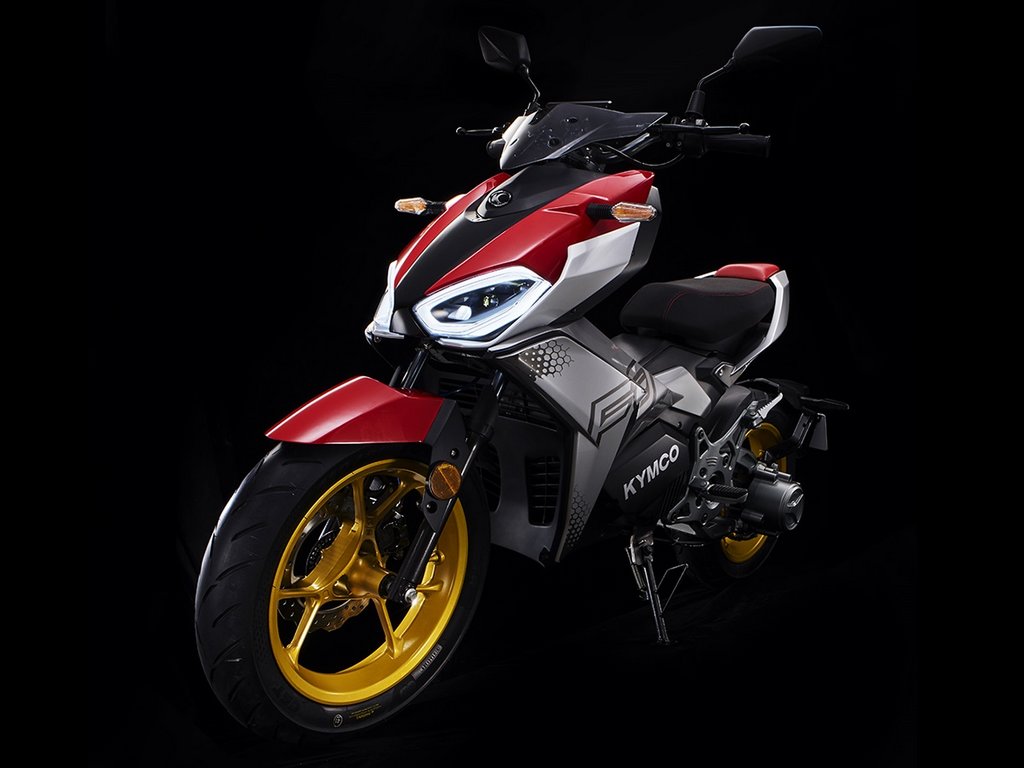 Kymco has revealed its all-electric scooter, the F9, that seems to be in no way practical, but sporty-looking all the same.
The most attractive feature is its looks and Kymco has gone to town with it. It is sharp from every angle with two menacing "eyes", a small seat and a short rear end.
It sure is a good design and the 14-inch wheels look even larger due to the way the Kymco F9 is styled.
Coming to the business-end, Kymco has given the F9 a 96 V, 40 Ah battery that provides juice to a 9.4 kW motor. But more than the 12.6 HP in reserve, what is more impressive is the 30 Nm that the scooter has.
This power is enough to propel the 107 kg machine to a top speed of 110 km/hr, while the battery can keep the scooter running up to a claimed 120 km. If it does run out of juice, recharging it will take 2 hours, courtesy of the built-in fast charger.
Another trick that this scooter has up its sleeve is the 2-speed transmission that Kymco claims is a first on an electric bike. The manufacturer claims that it improves the motor efficiency and power delivery.
Similarly innovative is the scooter's chassis as the Kymco F9 uses its battery casing as part of the frame. The scooter has conventional forks upfront and a monoshock at the back.
We do not know if it will get launched in India, but we hope it does, for it looks very interesting indeed.
Kymco F9
Kymco has revealed the F9 electric scooter
It has 12.6 kW and 30 Nm on tap and has 120 km range
The scooter can achieve a top speed of 110 km/hr