LaFerrari Makes A Special Appearance At 2015 Parx Super Car Show
The La Ferrari was specially brought in for the Parx Super Car Show that is held every year as a show stopper event giving auto enthusiasts in Mumbai, the sight of lifetime.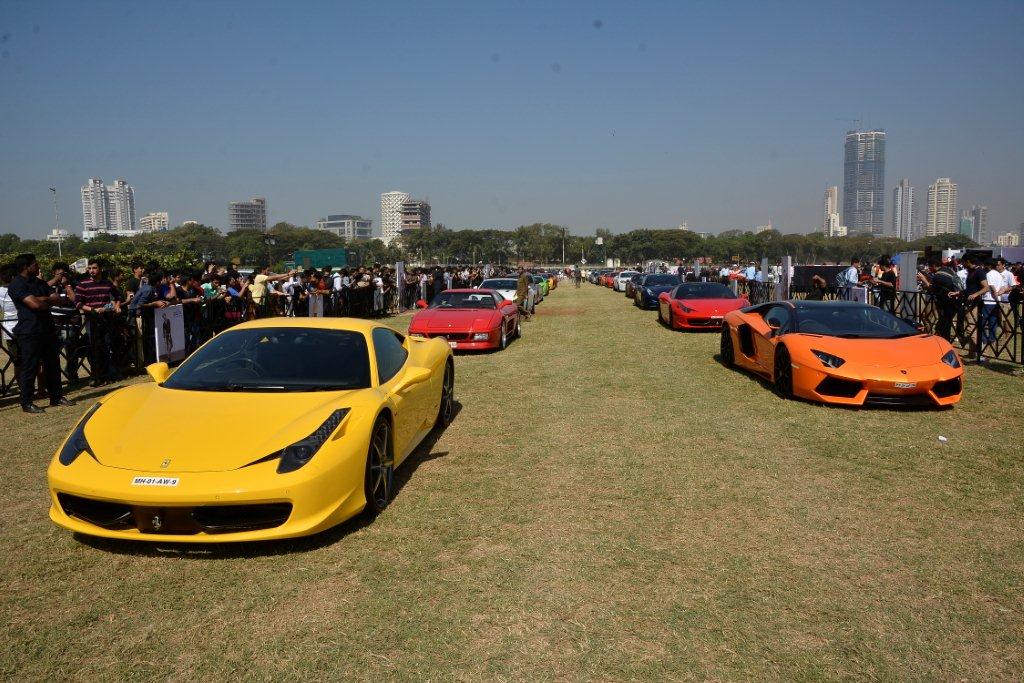 The weekend saw some serious adrenaline rushing fun for auto enthusiasts in Mumbai as the seventh edition of Parx Super Car Show was held in all its glory. Giving a glimpse of the stunningly hot super cars in the country, the event was an automotive nirvana with the extensively exotic, outrageously fast and mind blowing beautiful super cars and bikes making a special appearance for the enthusiasts in the city.
Organized by Mr. Gautam Singhania's Super Car Club, the show was graced by offerings from Lamborghini, Ferrari, Mercedes, BMW, MINI, Bentley, Jaguar, Rolls-Royce, Porsche, Audi, Aston Martin, Ariel, American Hot Road and a slew of superbikes including the Suzuki Hayabusa, Honda CBR1000R, CB1000R, Triumph Street Triple, Yamaha R1 and the massive Honda Goldwing among others. However, what turned heads the most was Ferrari's newest flagship, the LaFerrari specially brought to India for the show.
Successor to the legendary Ferrari Enzo, the LaFerrari is the Italian manufacturer's new halo product and the first supercar-hybrid to come from the company. The hypercar comes equipped with the F1 derived HY-KERS system that uses the monstrous 6.3-litre V12 engine combined with an electric motor to produce a total of 963 PS of power and over 900 Nm of torque, paired to a 7-speed dual-clutch transmission sending power to the rear wheels. 0-100 km/hr is achieved under 3 seconds, while the top speed exceeds 350 km/hr. With just 499 examples produced, witnessing a LaFerrari in flesh is certainly for the lucky few.
In addition to the display event, the second day of the Parx Super Car Show saw the super car parade with all the exotics being driven on the streets of Mumbai. Car enthusiasts were quick to follow the sounds of roaring V8s and V12s as the cars drove from Turf Club in Worli to the Bandra-Worli Sea Link and back. While a well organised event, mishaps couldn't be avoided this year as well as the parade saw a Hyundai i10 crash into an Audi A4 which collided into an Audi R8. Nonetheless, the Super Car Show really set the bar to an all-time high and auto junkies surely can't wait to see what's in store for next year.