Lamborghini Gallardo Catches Fire In New Delhi
A Lamborghini Gallardo caught fire in New Delhi. While there were no injuries, the real cause of the fire is still under investigation.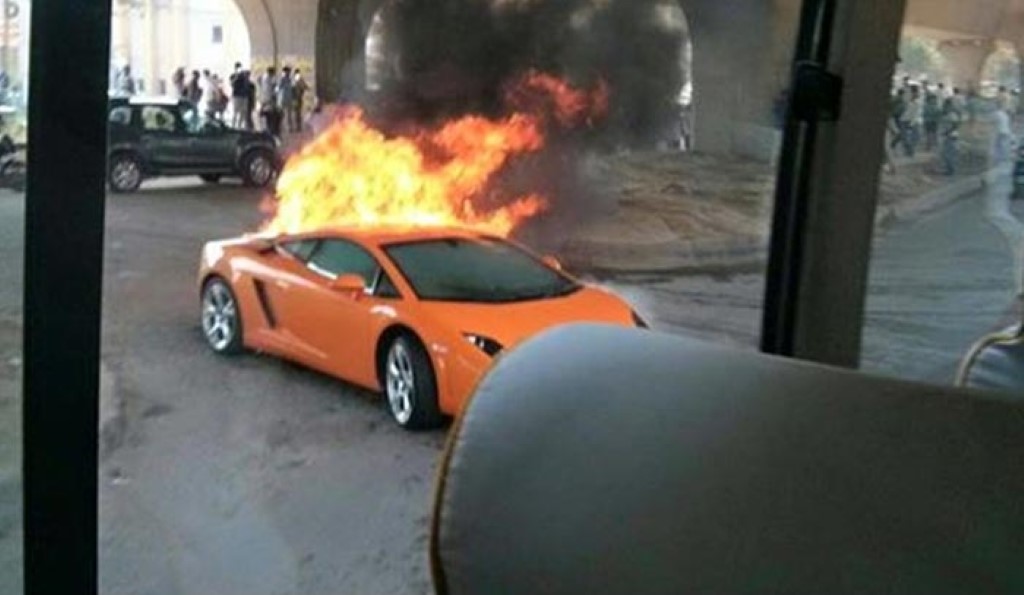 The number of supercars that are currently plying on the roads of India is very high. Porsche, Ferrari, Lamborghini and many more such brands are available in the country that have spoilt the rich buyers for choice. However, some buyers are quite passionate and knowledgeable about their machines while some aren't. In the past few months, a lot of cases about supercars catching fire have been reported in India and such incidents happen due to various reasons like poorly maintained cars, rash and dangerous driving, etc. The latest such incident that has come to light is about a Lamborghini Gallardo catching fire in New Delhi.
So as reported, Surjan Singh, who was driving the Lamborghini Gallardo near the company's service centre saw some flames coming out from the engine which is located at the rear of the car. The incident occurred after he took a U-turn at Delhi's NTPC chowk and he immediately brought the car to a halt and got out of the vehicle. The supercar was in flames in no time and the rear portion of the vehicle got reduced to ashes. Such a terrible sight for enthusiasts of exotic cars! It is good to know that no injuries occurred in this mishap.
The actual cause of this incident is not known yet and the vehicle has been taken under custody by the police for further investigation. We also expect engineers from Lamborghini's service team to find out the reason for the car catching fire. The Gallardo comes with a massive 5.2-litre engine and it is also the highest-sold Lamborghini worldwide, with the company having sold 14,000 units of the sports car. While nothing can be done about the fire now, it remains to be seen what comes out of the investigation so that we as enthusiasts can also know the actual reason of the fire.
Pictures Source – IndiaTimes.com