Lamborghini Huracan Launched In India, Priced At Rs. 3.43 Crores [Live]
The Huracan is the successor to the legendary Gallardo in Lamborghini's stable and gets the same 5.2-litre V10 engine that puts out 610 BHP of power and 560 Nm of torque.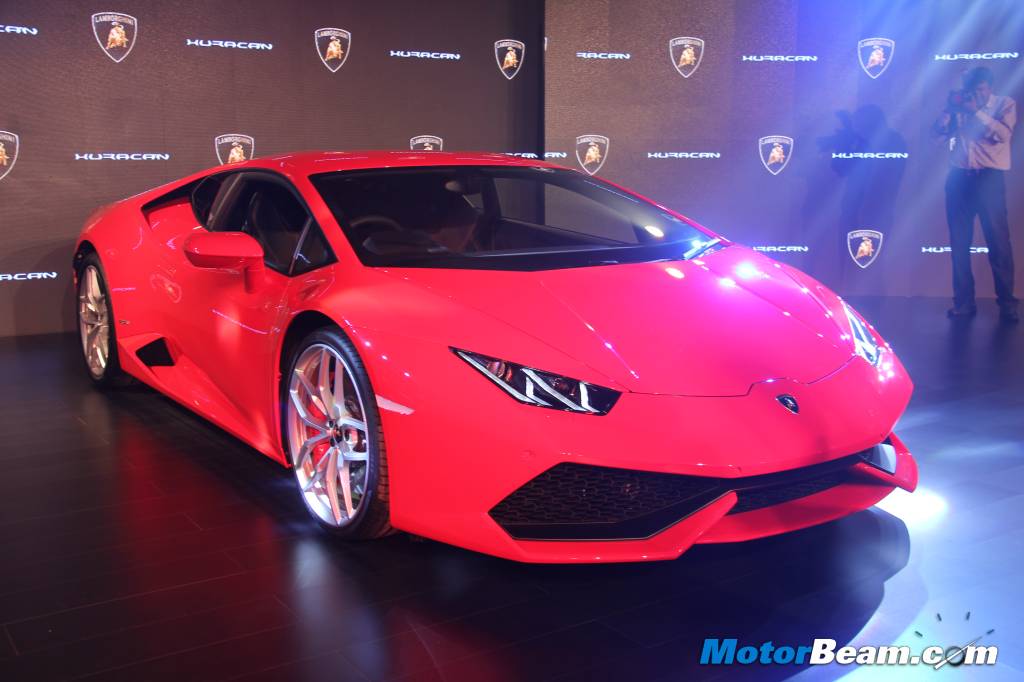 Lamborghini's newest offering the Huracan LP 610-4 has been launched in India, priced at Rs. 3.43 crores (ex-showroom, Delhi). Taking the baton from the legendary Gallardo in the Italian automaker's lineup, the Huracan gets the same quintessential Italian DNA in design coupled with state-of-the-art features and driving dynamics offering superlative levels of performance. Contesting in the rev friendly supercar space, the 2-seater Huracan competes against the Ferrari 458, Porsche 911 and the likes in the segment.
Powering the Lamborghini Huracan is a 5.2-litre V10 engine that has been tuned to produce 610 BHP of power at 8250 RPM and 560 Nm of peak torque at 6500 RPM, paired to a 7-speed Dual Clutch Transmission (DCT) that sends power to all four wheels via the four-wheel drive setup. 0-100 km/hr takes just 3.2 seconds, while 0-200 km/hr takes a total of 9.9 seconds. The top speed is rated at 325 km/hr. The Huracan's chassis has been extensively made out of carbon-fibre and aluminium, while the body is made up of metal composites and weighs just 1422 kgs, providing an overwhelming power to weight ratio.
Drivers get to choose from three driving modes namely Strada, Sport and Corsa that tune the Huracan's engine and suspension set up accordingly to offer the best in performance on the track and on regular tarmac. Inside the cabin, the supercar resembles the Aventador and the plethora of gadgetry will certainly keep customers happy. The cabin is nothing short of a jet fighter-like cockpit and is completely driver centric. Lamborghini has used extensive amounts of the very expensive Nappa and Alcantara leather that engulfs the dashboard, door trims as well as the seats.
With so much power and luxury in motion, stopping power comes from carbon ceramic brakes that are available as standard, while variable steering and adaptive suspension are optional fitments. Also providing a green footprint, the baby Lambo gets Start-Stop technology and returns a claimed mileage of 8 km/l (that too if you drive in the best possible way). The Italian automaker had already previewed the car to a select group of customers earlier this year taking bookings then, while deliveries will commence from next month. The Gallardo replacement is certainly something auto fanatics will be looking forward to see more often on Indian streets. Lamborghini has 129 dealers the world over.