Lamborghini To Launch Huracan In India On 22nd September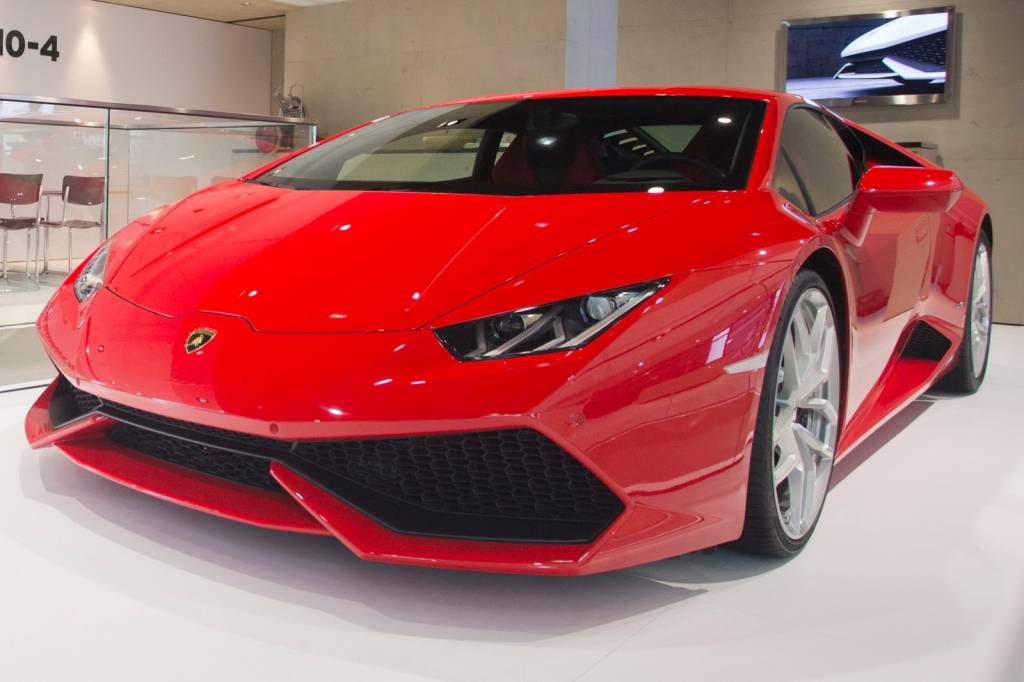 Joining the flagship Aventador supercar in India, Lamborghini will officially launch the Huracan in the country on 22nd September, 2014. The perpetual successor to the Gallardo in the legendary Italian auto marquee's lineup, the Huracan is a baby Lambo that boasts of some state of the art features incorporated with traditional Italian character and will be competing with the likes of the Porsche 911 and the Ferrari 458 in the two-seater supercar space.
Powering the Lamborghini Huracan is a 5.2-litre V10 engine that is tuned to produce 610 BHP of power at 8250 RPM and 560 Nm of peak torque at 6500 RPM, paired to a 7-speed Dual Clutch Transmission (DCT) sending power to all four wheels via the four-wheel drive setup. 0-100 km/hr takes just 3.2 seconds, while 0-200 km/hr takes a total of 9.9 seconds and can reach a top speed of 325 km/hr. The Huracan's chassis has been extensively made out of carbon-fibre and aluminium, while the body is made up of metal composites and weighs just 1422 kgs, providing an overwhelming power to weight ratio.
Owners get to choose from three driving modes namely Strada, Sport and Corsa that will tune the car's engine and suspension setup accordingly to give you the best of power and performance on the road and track. Keeping up with the exclusivity, the cabin too is ostentatiously premium with the use of Nappa and Alcantara leather along with an array of equipment to keep the Huracan stable on roads. Stopping power on the other hand comes from carbon ceramic brakes that keep the Huracan in control at all times.
Lamborghini first showcased the Huracan late last year and has been previewing the new model across various cities all over the globe. The Italian automaker states that it has received over 1500 bookings globally for the Huracan and is expected to be priced around Rs. 3.88 crores (ex-showroom, Delhi) upon launch. Lamborghini currently has two showrooms in the country, catering to the western and northern market primarily, but has a new dealership coming up in Bengaluru that will be functional by October. The automaker calls it the friendliest Lamborghini ever to drive.