Land Rover Celebrates 65 Years, Launches Off-Roading Events In India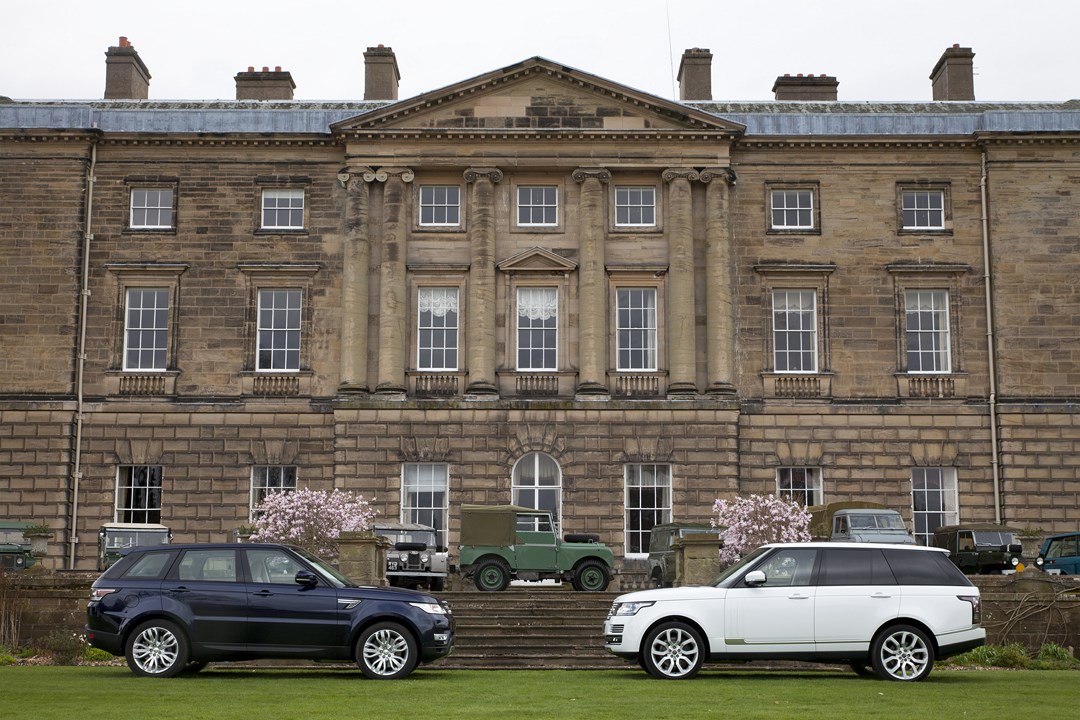 It has been 65 years of technology and innovation for the legendary British automaker, Land Rover, which is now owned by the Tata Group. Land Rover is the oldest four-wheel-drive car maker after the Jeep brand. April 30th, 2013 marks the day of the automaker's 65th anniversary and the day will be celebrated with an event at Packington Estate near its Solihull homeland. A 'HUE' birthday cake will be flown in by special delivery in a Lynx helicopter by a member of the 'Black Cats' Royal Navy display team, which is known for wooing audiences with their dynamic air displays.
Making vehicles that are capable to tackle any terrain has been the forte of the Land Rover brand since production began in 1948. The 'HUE 166' was the first Series I Land Rover, known as 'Huey' by many Land Rover lovers, which will be on display at the event. Around 150 heritage Land Rovers will make it to the celebratory event at Packington Estate which was the testing ground for the original 1947-48 Land Rover prototypes to the Range Rover development vehicles of the late 1960's and early 70's.
These Land Rovers will showcase the key milestones in Land Rover's 65-year history and also some 4×4 world first innovations such as anti-lock brakes, adjustable air suspension, Electronic Traction Control, Hill Descent Control, Terrain Response and Stop/Start technologies.To position Land Rover as the world's most versatile vehicle, the vehicles on display at the event will demonstrate Land Rover's capability, with ploughing, emergency service, military, expedition, royal and concept vehicles.
Alongside, the event will consist of Land Rover's current generation model lineup including the Defender, Discovery, Freelander, Range Rover, Range Rover Sport and Range Rover Evoque along with latest technological innovations which will see the new Electric Defender research vehicle and the world's first 9-speed transmission for a passenger car. Land Rover India will also celebrate the 65th anniversary with the introduction of its 'Land Rover Experience' customer events throughout India. The first event will take place on the 3rd May in the Amby Valley, Lonavla, near Mumbai, where customers will experience Land Rover's all-terrain capabilities.