Lexus LX570 Arrives In India, Could Be For Testing
Toyota will be launching the Lexus brand in India. The LX570 SUV has arrived on our shores and it might be here for testing purposes.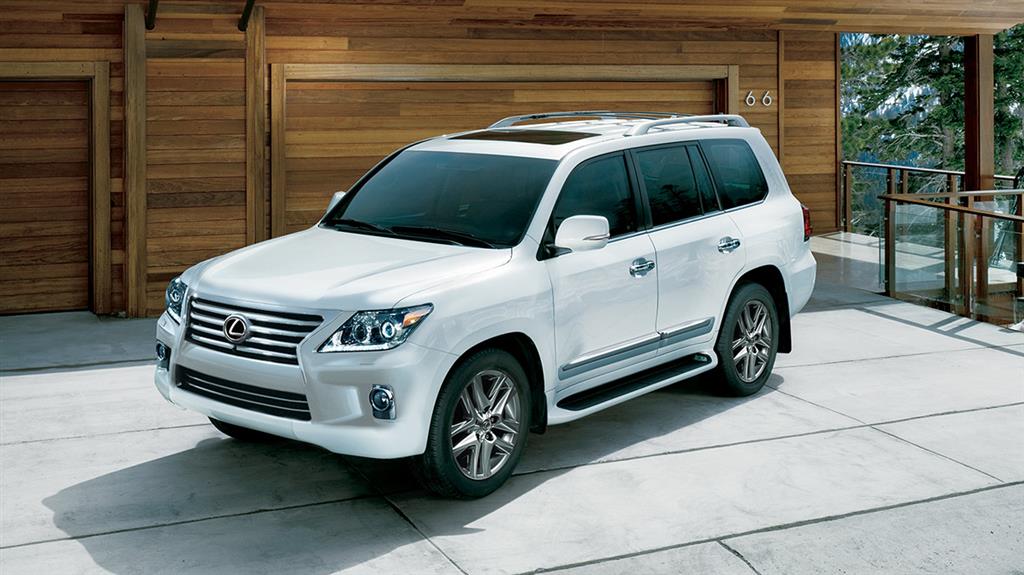 Just earlier this week we reported that Toyota has revived its plans to launch the Lexus brand in India. Now we have some information that the Lexus LX570 SUV has arrived on our shores from Japan. It is not known whether the vehicle is here for R&D purposes or for homologation. Anyway, we bring you all the information that you need to know about the giant LX570.
The Lexus LX570 is one powerful SUV. It comes with a 5.7-litre V8 petrol engine producing 383 HP of power and 546 Nm of torque. Acceleration from 0-100 km/hr takes just 7.5 seconds and top speed is rated at 220 km/hr. The V8 engine is mated to a 6-speed sequential shift automatic Electronically Controlled Transmission (ECT). The vehicle also gets full-time 4WD with a Torsen limited slip differential. The LX570 gets a ladder frame chassis. The maximum fuel tank capacity is 93-litres. The SUV is heavy at 2721 kgs and it even has a towing capacity of 3175 kgs.
Coming to safety, the Lexus LX570 offers 10 standard airbags along with a Pre-Collision System and Multi-Terrain Anti-Lock Braking System. The SUV also gets a wide-view Front and Side Monitor that helps in visibility at blind spots. The LX gets Adaptive Front Lighting, Intuitive Park Assist and Dynamic Radar Cruise Control. All in all, the Lexus LX570 seems like a very capable and promising SUV. Lexus comes from the house of Toyota and hence we don't even need to comment on the reliability and quality factor.
Toyota might launch the Lexus LX570 at a cost of approximately more than Rs. 1.6 crores (ex-showroom), since the vehicle costs Rs. 81 lakhs (without the added 170% duties, company and dealer margin, RTO and insurance costs). It will directly compete with the Land Rover Range Rover.