Liberty Electric Delivery Van Looks Straight Out Of A Movie!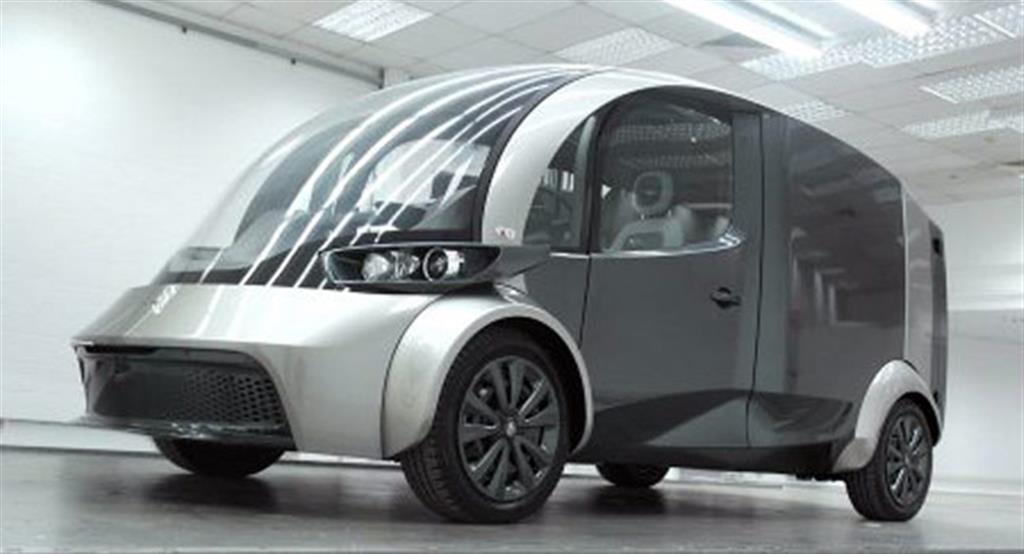 Liberty Electric Cars is a company that manufactures add-on electric kits for vehicles. These electrification kits can be added on buses, trucks, SUVs and the Liberty E-Range which is a Range Rover using an electric powertrain. Now, Liberty Cars has come up with a new product called DELIVER. This is an electric delivery van with very futuristic styling. It was in November 2011 when the DELIVER was actually put under development and now the outcome looks fantastic.
The design looks straight out of a sci-fi movie but we won't be surprised if you say that it actually looks similar to some products designed by our very own DC Design. The front styling is quirky while the side profile looks bland. The huge glass area at the front should provide great visibility and add a feel of airiness to the cabin. The alloys wheels also look too good for a delivery van.
The main aim of this project was to reduce the environmental impact in urban areas by 40% and thus design and construct an electric light commercial vehicle which perfectly combines the needs of inner city traffic with the advantages of electric vehicles. The van weighs 2200 kgs and it has a maximum payload capacity of 700 kgs. The engineers have managed to squeeze out 18% more cargo space in this product than a similarly-sized regular cargo van. A full battery gives a range of 100 kms while top speed is limited to 100 km/hr.
The Liberty EV Deliver has been kept on display at the FISITA World Automotive Congress in Maastricht, the Netherlands.
[youtube:https://www.youtube.com/watch?v=ohJBSAVoas8 540 375]