Localization To Reduce GT250R Price By Rs. 1 Lakh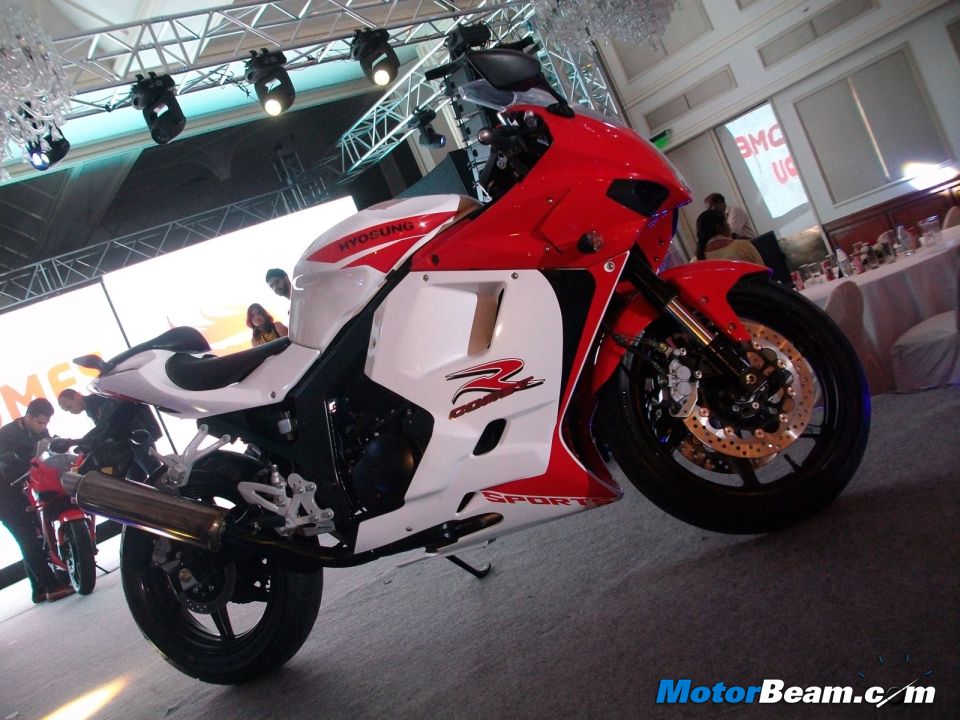 DSK Motorwheels, which recently took over Hyosung India from Garware Motors, launched its very first motorcycle in India, Hyosung GT250R, yesterday. On the sidelines of this launch came yet another announcement from the Director of the company. DSK Motorwheels is planning to invest Rs. 300 Crore to set up a local production plant for Hyosung GT250R. The final location for this plant is yet to be decided. The company plans to raise the funds for the project through equity and no part of it will be debt funded.
"We plan to invest Rs 300 crore to set up a new plant with an aim to localise the production of our newly launched bike Hysoung GT250R," Shirish Kulkarni, Director, DSK Motorwheels, said.
Localisation of the production could bring in good news for Hysoung GT250R fans who will be able to buy the same at lower price. Currently, the ex-showroom price of the bike is Rs. 2.75 Lakh. Post local production, the price would reduce to Rs. 1.5 Lakh to Rs. 1.75 Lakh. The production is expected to start in the next 18 months. Currently, the company is expecting to sell 3000 units per year, which is quite optimistic at this price. The 600cc + superbikes from the Hyosung stable have seen good success and the reason has been the aggressive pricing. With the GT250R costing close to Rs. 3.10 lakhs (on-road), a person is better off putting Rs. 1.2 lakhs more to get the Hyosung GT650N.
DSK Motowheels also plans to bring in the Hyosung GV250 and GV650 cruisers in the next 8 months. The company has not committed on bringing the naked version of the GT250, but we can expect them to offer it later next year. The GT250 will be atleast Rs. 50,000/- cheaper than the GT250R and with local production, one can expect it to be priced aggressively against the KTM Duke 200.