Mahindra BLAZO BS4 Trucks Come With Mileage Guarantee
The Mahindra BLAZO BS4 range of trucks could very well be the future of trucking, with its intelligent features, reliability and durability quotient.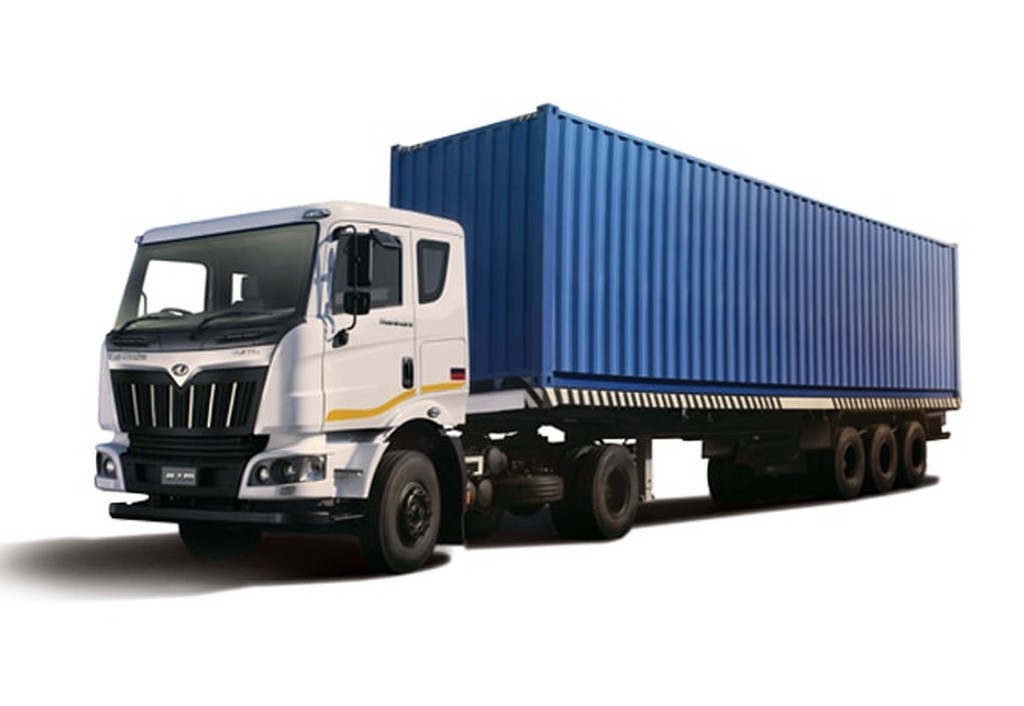 When it comes to commercial vehicles, Mahindra has been a household name since years. What added to its credibility and popularity is the new Mahindra BLAZO BS4 range of 'smart' trucks that were launched last year.
The reason why the Mahindra BLAZO is called a 'smart truck' is that there is a product in this range designed for every kind of transport application. If you're a construction material transporter, there's a different truck for you, and if you're a mineral ores transporter, there's a different one tailor-made to suit your business.
The BLAZO BS4 range of trucks is powered by Mahindra's mPower FuelSmart 7.2-litre engine which produces 274 HP of power and 950 Nm of torque. The FuelSmart technology lets the driver choose from 3 driving modes – (Light, Heavy and Turbo) depending on the load and terrain. As the names suggest, the Light mode can be used when carrying less or no load, Heavy mode can be used when carrying a full load and finally the Turbo mode can be used in case the truck is carrying heavy loads in steep inclines.
Other smart features on the Mahindra BLAZO BS4 trucks are tilt and telescopic steering, comfortable full-sized sleeping berths, factory-fitted fans, driver's seat with 3-way adjustment, storage compartments, factory-fitted music system and AC vents, Driver Information System, Anti-Lock Braking System, tag lift axle, rugged chassis, refined clutch system and a Bogie suspension setup.
The range consists of BLAZO 25, 25 Tipper, 25 Tipper and Transit Mixer, 25 Rig Cowl, BLAZO 31, 31 8×4 Tipper, 31 8×2 Tipper, BLAZO 37, 37 Rig Cowl, 37 Pusher Axle, BLAZO 35 SWB, BLAZO 40, 40 Tipper, BLAZO 49 and the 49 Tip Trailer. Each of these trucks come paired to either a 6-speed or 9-speed gearbox. The numbers 25, 31, 37, 40 and 49 suggest the gross vehicle weight each vehicle can carry. 25 suggests a gross vehicle weight of 25,000 kgs while 37 suggests a gross vehicle weight of 37,000 kgs cargo carrying capacity.
The entire range of Mahindra BLAZO trucks is BS4 compliant making them environment-friendly. Manufactured at the company's Chakan facility, the trucks come in the range of 25 – 49 tonnes cargo carrying capacity. High safety, unparalleled build quality and cabin comfort, dependability and durability is what the Mahindra BLAZO BS4 trucks are all about.
Mahindra is also offering a 48 hours uptime service guarantee (service will reach within 2 hours on the Delhi-Mumbai highway or get compensated Rs. 500/- for every hour). The company also guarantees the availability of fast-moving maintenance parts at the MTB Plaza, failing which, they are arranged and given for free.
Another unique initiative undertaken by the company is the Mahindra Truck Back (MTB) challenge which comes with a mileage guarantee. Mahindra guarantees that the BLAZO will give the buyers excellent and best-in-class fuel efficiency and if the buyer doesn't get the claimed mileage figures, the company will happily take the truck back. Mahindra has been very confident about this claim and even current owners of these trucks have got very positive things to say in this regard. The trucks have covered 12 crore kms in total in India and yet not even a single truck has been returned, which shows that the vehicles are indeed fuel-efficient and reliable.
Mahindra has created an online portal https://www.m2all.com/ where customers can order spare parts for the BLAZO BS4 and other Mahindra vehicles. This has made it easier and hassle-free for customers to find spare parts of any of the trucks manufactured by Mahindra.
With the launch of the BLAZO BS4 trucks, Mahindra has indeed changed the image of trucking in India. The BLAZO trucks are smart, fuel-efficient, reliable and durable and the BLAZO 37 receiving the "CV and HCV Of The Year Award in 2017" is a testimony to this. Mahindra has received solid customer feedback and user experiences for these BLAZO BS4 trucks.