Mahindra eKUV100 Launch Next Quarter, Price Under Rs. 9 Lakhs
Mahindra to introduce eKUV100 soon with price under Rs. 9 lakhs.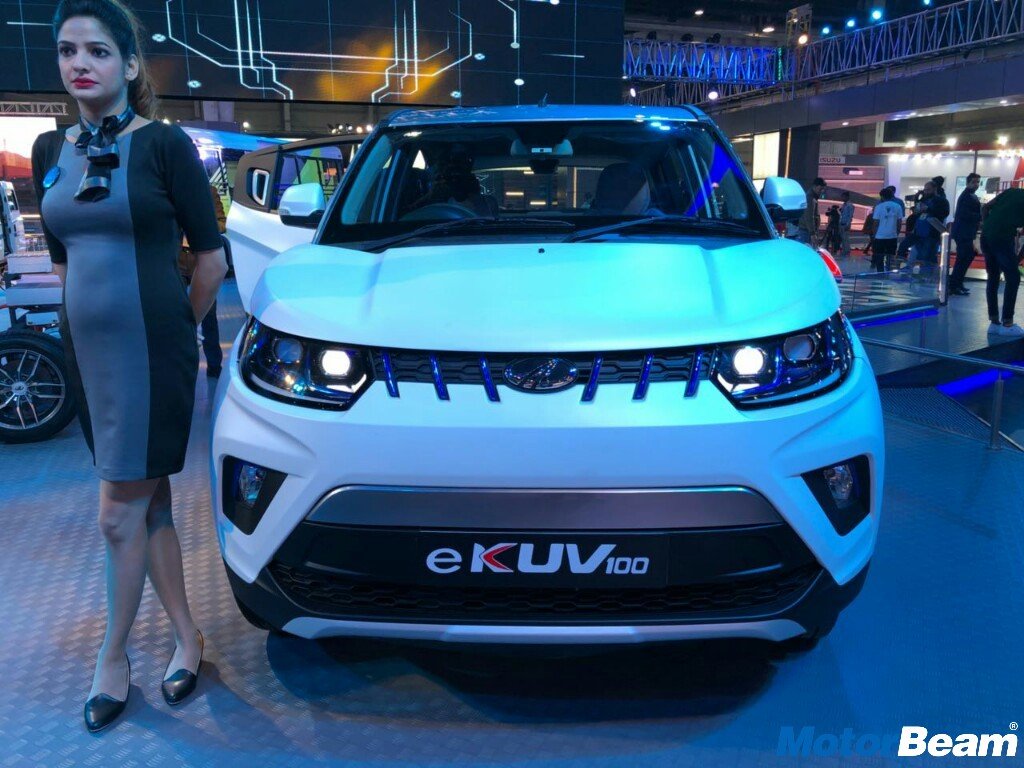 Mahindra MD and CEO, Pawan Goenka has confirmed the launch of Mahindra eKUV100 electric vehicle in the next quarter of 2020. The all-electric micro SUV is set for launch between April-June 2020.
Dr. Pawan Goenka has also confirmed the price of the all-electric KUV100 which will be under Rs. 9 lakhs. The styling of the eKUV100 is identical to the regular version apart from a few tweaks to differentiate the models.
The Mahindra eKUV100 was first showcased at the 2018 Auto Expo. It is expected to come with a 40 kW electric motor that produces 53 BHP and 120 Nm of peak torque. It will come with a 15.9 kWh lithium-ion battery with an expected range of 120 km on single charge.
The Indian carmaker is gearing up for the electric future with other models as well. Mahindra is developing new electric cars in partnership with Ford. Both the car brands will see electric cars in the near future.
We expect to see a lot of electric cars this time at the 2020 Auto Expo promoting green mobility and showcasing the possibility of electric cars in India in the near future.
Mahindra eKUV100 Launch
– Pawan Goenka has confirmed the launch of eKUV100 for next quarter
– It will be priced under Rs. 9 lakhs
– It is likely to get a 40 kW electric motor