Mahindra eKUV100 Leaks On Website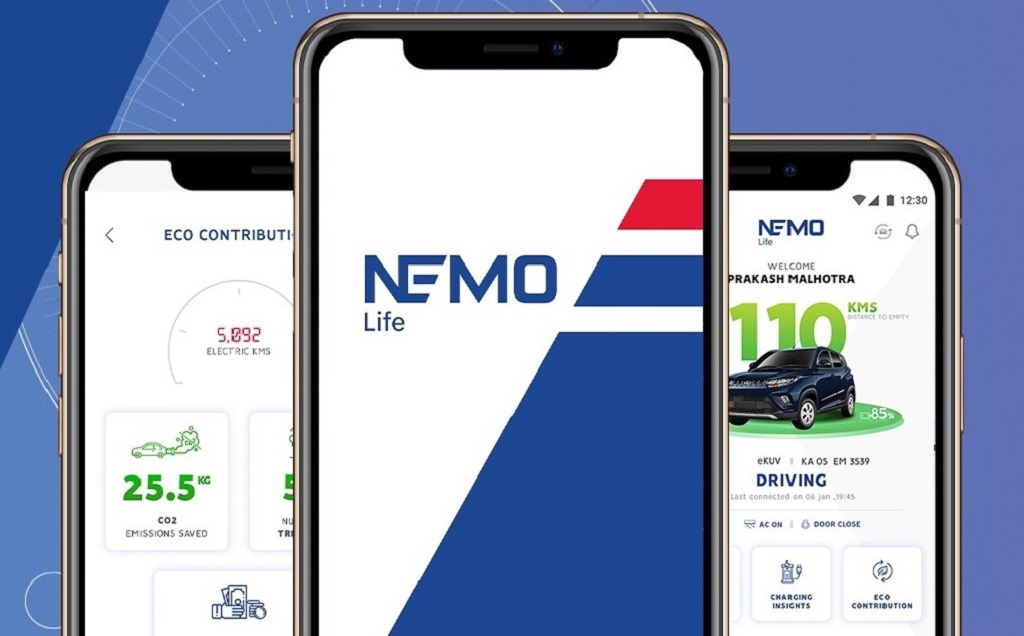 The leaked image of the Mahindra eKUV100 comes from the connected mobility page
Mahindra has been rather silent about the eKUV100 which it showcased at the Auto Expo last year.
While a development mule of the compact electric crossover was spotted recently, there has been no other information about the electric vehicle (EV) ever since.
However, if one takes a look at the Mahindra Electric website, one can see the Mahindra eKUV100 leaked image in the connected mobility (Nemo Life in Mahindra speak) page.
The application shows the EV along with details such as remaining range and charge, the vehicle's registration number, status of the air-conditioner, number of kilometres driven, CO2 emissions reduced and so on.
It is clear that through this feature, the owner of the eKUV100 will be able to access live data about their EV on their handset.
Based on the Mahindra eKUV100 leaked image, it is clear that the EV's exterior design has not changed, apart from the wheels or should we say wheel caps.
Do note that the eKUV100 is still not featured in either the Mahindra Electric website or the firm's regular website which displays all the products the brand makes.
Mahindra said the car comes with a 15.9 kWh battery pack and a 40 kW (54 BHP) electric motor which produces 120 Nm of torque.
The EV has a claimed range of 150 km on a single charge and its battery can be recharged within 55 minutes (0-80 percent) with a DC fast charger or on 5 hours and 45 minutes (0-100 percent) using an AC charger.
Back at the 2020 Auto Expo, Mahindra said the price of the EV will be Rs. 8.25 lakhs (ex-showroom, New Delhi). Thanks to revised FAME 2 benefits, it might cost less when it enters the market in the future.