Guess Who's Back After A Long Hiatus, It's Mahindra's eXUV300!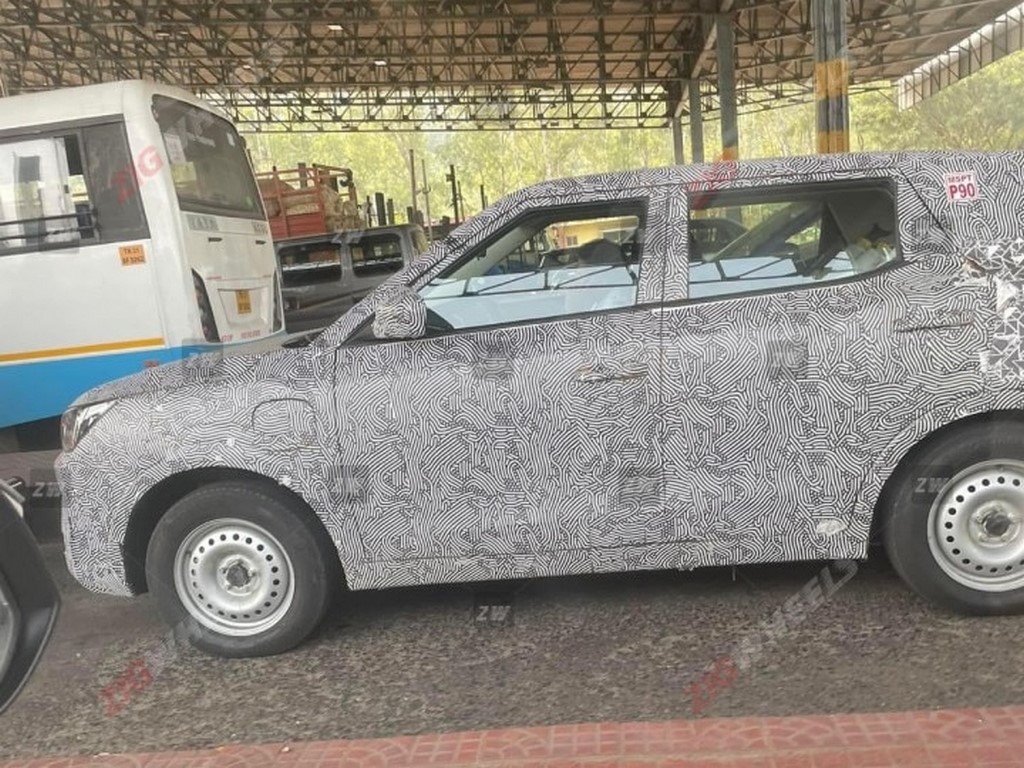 The Mahindra eXUV300 was spotted recently near Tamil Nadu's capital
The all-electric Mahindra eXUV300 has been spotted near Chennai. The Tata Nexon EV rival is expected to be introduced to the market in 2023.
While the completely camouflaged development mule does not look too different to the XUV300, the presence of a charging port on the front left fender gives the eXUV300's identity away.
Showcased at the 2020 Auto Expo, the eXUV300, which is based on the regular XUV300's platform, had minimal, yet effective, styling changes to make it stand out.
A new front end with a grille section that was blanked off, new bumpers, aero-optimised alloy wheels and lots of blue highlights were present on the exterior of the electric vehicle (EV).
Inside, the Mahindra eXUV300 had minimal changes when compared with its counterpart powered by an internal combustion engine. There was a larger touchscreen, a new gear selector and certain model-specific dials.
While the power and torque outputs of the electric motor that will propel the compact SUV are still undisclosed, it is expected that Mahindra will equip the car with a 40 kWh battery pack, similar to the upcoming long-range Nexon EV.
This should enable the EV to have more than 300 km of real world range on a single charge and a claimed range figure close to 400 km and thus, it would be on a par, when it comes to range at least, with the long-range Nexon EV.