Mahindra Launches Kinetic Flyte Across India
Mahindra has introduced the Kinetic Flyte across all markets in India. The introduction of the Flyte marks the beginning of Mahindra's two-wheeler foray. The Flyte is a 125cc automatic scooter with features like front fuelling, the largest storage space in its class and four-in-one anti-theft key and telescopic suspension that ensures a smooth ride. This is part of Mahindra's strategy to foray into the two-wheeler market following the acquisition of the business assets of Kinetic Motor Co in late 2008. Initially, the two-wheeler will be available at the company's 238 dealerships in tier II and III cities.
"We use the design and engineering services of all our affiliates, including the Italy-based Engines Engineering, in all our product development work to give technologically superior products to our consumers," Anoop Mathur, Mahindra's two-wheeler business president said.
Kinetic Flyte is priced at Rs. 43,000/- Mumbai and gives mileage a mileage of 45kmpl. Kinetic Flyte vs Honda Activa is a easy choice. We would pick up the Activa anyday.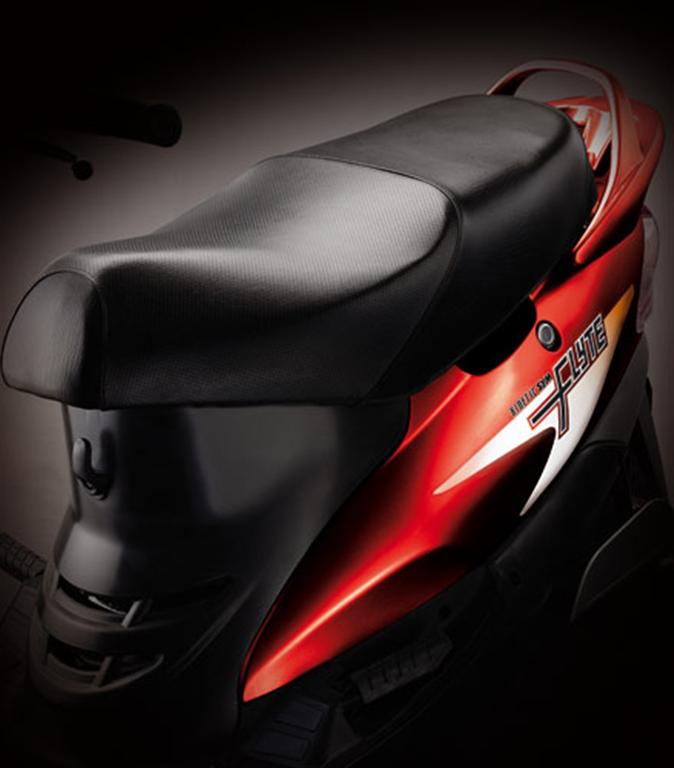 Kinetic Flyte Specifications : –