Mahindra Mojo Is On A Never Ending Test
The Mahindra Mojo has been snapped up while testing for the nth time now, but its launch is certainly only a couple of months ahead.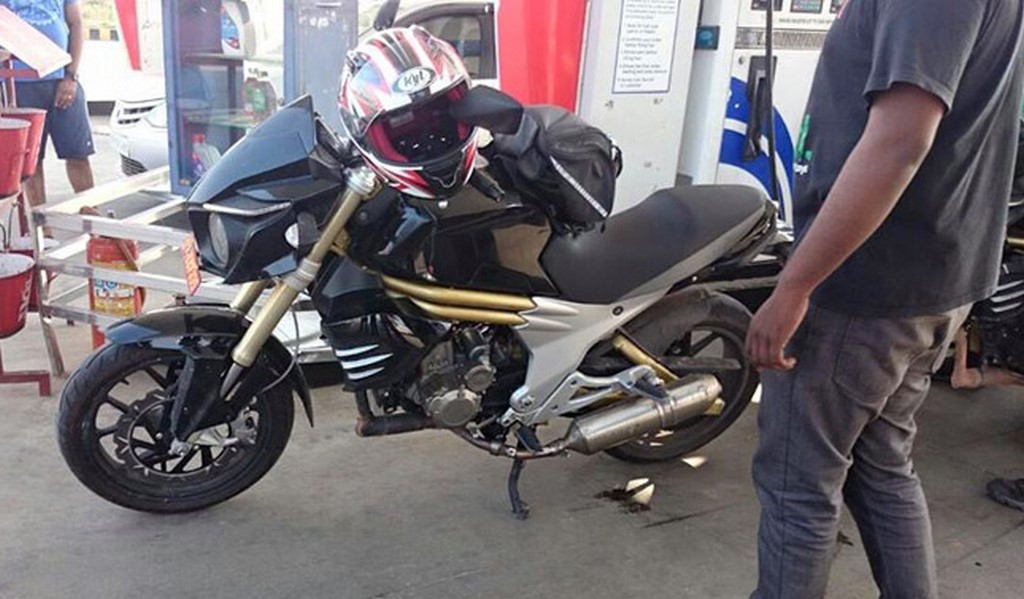 Unsurprisingly, the Mahindra Mojo has yet again been spotted testing and the number of spy shots of the Mojo being caught while testing must certainly have broken all barriers and created many records by now. Jokes apart, Mahindra is finally planning to launch the Mojo after showing it around 5 years back and the test pictures comes as good news since trial production of the Mojo had recently commenced. The motorcycle will be launching, or rather, is expected to launch in a couple of months and the Mojo that has been caught testing this time might even be from the production line itself.
The Mahindra Mojo has been expected for a really long time now and as a result, the much hype that it created when it was first showcased to the public, has now faded. Judging by the duration since when the bike had started testing, Mahindra seems to have forgotten altogether that they have to launch the Mojo. No seriously, with a company like Mahindra, which is known all over the world for its vehicles, has just lost direction on this project. The constant changes, updates and corrections that have been made on the Mojo just shows how unprepared Mahindra has been ever since the product was in its developmental stages.
The Mahindra Mojo has not only lost out in the segment now due to constant launches from its rivals, but the once segment first Mojo has now even lost its appeal in the eyes of many enthusiasts. It seems that Mahindra with its constant updates is trying to add-on features that existing motorcycles in the segment have recently started offering. But, this move will only seem to delay the launch further as this is a never-ending process, and the Mojo will only end up losing more ground. Nevertheless, we still hope and expect Mahindra to come up with an amazing Mojo, which will be able to pose much danger to its rivals in the same space.
Pictures Source – BikesIndia.org