Mahindra Mojo Launch At 2014 Auto Expo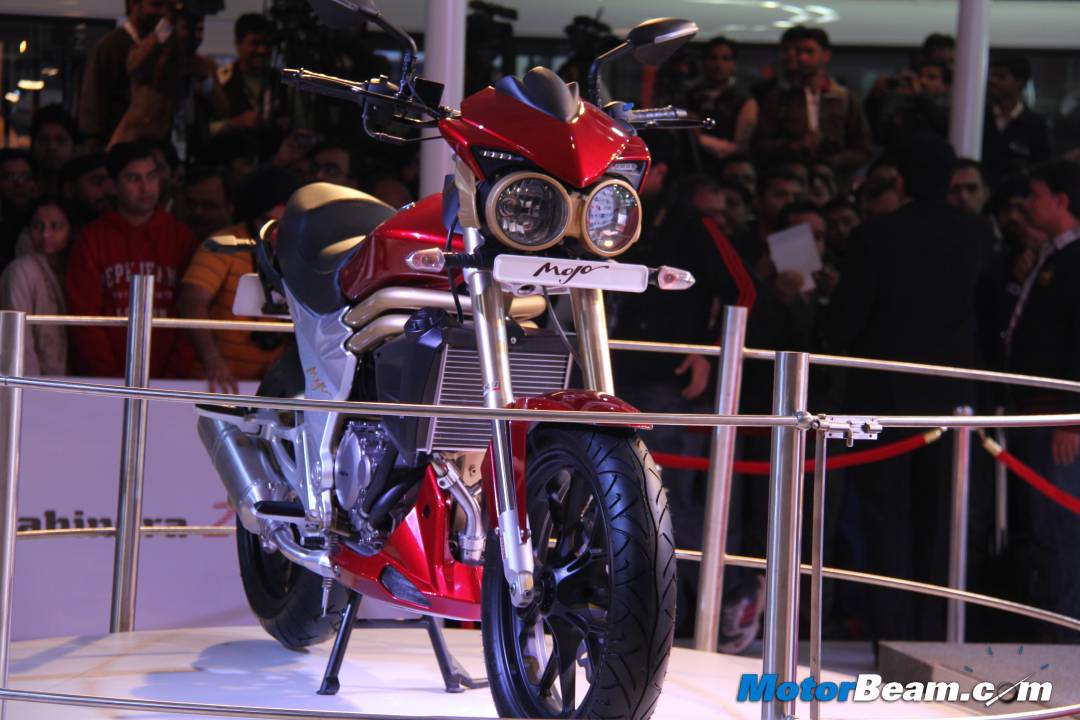 Mahindra has aggressive strategies lined up for the 2-wheeler market in the coming future. The manufacturer has announced that they will roll out 10 new models over the next couple of years. Anoop Mathur (Mahindra President, 2-wheeler sector) says that the company is working towards rolling out a new model every three to four months. Mahindra is emphasising on both the segments of scooter and motorcycle at the same time. Mathur has confirmed that the 2014 Delhi Auto Expo in February will see the launch of the Mahindra Mojo 300cc motorcycle.
The Mahindra Mojo has been a long time coming and has been under test lately. The company is expected to price the Mahindra Mojo at Rs. 1.5 lakhs, with the 300cc single-cylinder engine producing around 26 HP of power and 24 Nm of torque. The Mojo will compete with the KTM Duke 200 and Royal Enfield Thunderbird 350 in the Indian market and will help the Indian manufacturer in creating an image in the 2-wheeler space.
Mahindra claims that they currently have unfulfilled demand for their 2-wheeler products and in order to meet the higher demand, the manufacturer is investing further to ramp up their production capacity. At present, Mahindra produces over 1000 bikes per day, which means 30,000 units per month. The manufacturer will step up the production by 50 percent by the end of this November. Along with the aggressive strategies planned for the domestic market, Mahindra is betting big for exports in as well.
Mahindra 2-Wheelers is aiming for 20 percent of exports in the next couple of years but the immediate target of exports is 10 percent. For significant volumes, Mahindra needs a strong network across the country and for that, they are targeting 1400 outlets by the end of this fiscal and 2000 outlets by the end of the next financial year, which is FY2015. So we can expect a lot of action in the Mahindra 2-wheeler space. The company is planning products for varying segments such as performance oriented segment, commuter segment and scooter segment.