Mahindra S101 Sub-Compact SUV Rendered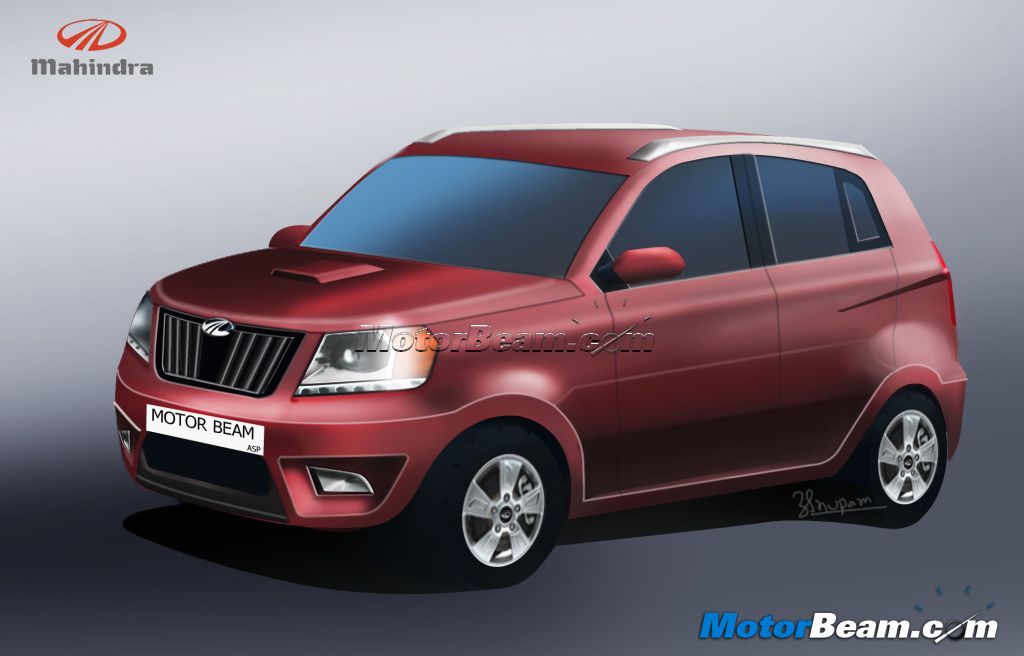 Mahindra is developing a slew of compact cars to boost volumes and maintain market position in times when the Government is trying to penalize them (with the new and senseless SUV tax). The utility vehicle major is coming up with quite a few sub 4-metre vehicles which will help them to attract a large segment of buyers, who are mostly cost sensitive. The upcoming S101 sub-compact SUV has already been spotted multiple times, set to become the next Quanto in terms of being snapped with camouflage at several occasions.
The Mahindra S101 has been rendered (above) and is quite a boxy design. Having minimum curves helps Mahindra in reducing cost of production, since the body panels are cheaper to make. The vehicle being sub 4-metre in length doesn't look big and is as big as a regular hatchback. Power will come from the 1.5-litre, 3-cylinder diesel engine which made its debut in the Quanto. The S101 will see the introduction of a new 1.2-litre, 3-cylinder petrol engine, which is currently under development.
If our rendering is close to the real deal, Mahindra will have to pull out a shock pricing to sell the S101. The boxy design is not all that appealing but somehow manages to look easier on the eyes than the Quanto. The vehicle is quite wide though and will be able to seat six passengers (three at the front too), which is very Fiat Multipla like. If Mahindra wants to take the market by storm, it should take design inspiration from its flagship XUV500 for its future products. The below rendering by MotorBeam forum member Sidd shows how attractive the XUV300 can be.