Mahindra KUV100 Xplorer Showcased At 2016 Auto Expo [Live]
The smallest car from the stable of Mahindra, the KUV 100 was showcased at the Auto Expo kitted and rechristened as the KUV100 Xplorer lending a rugged look.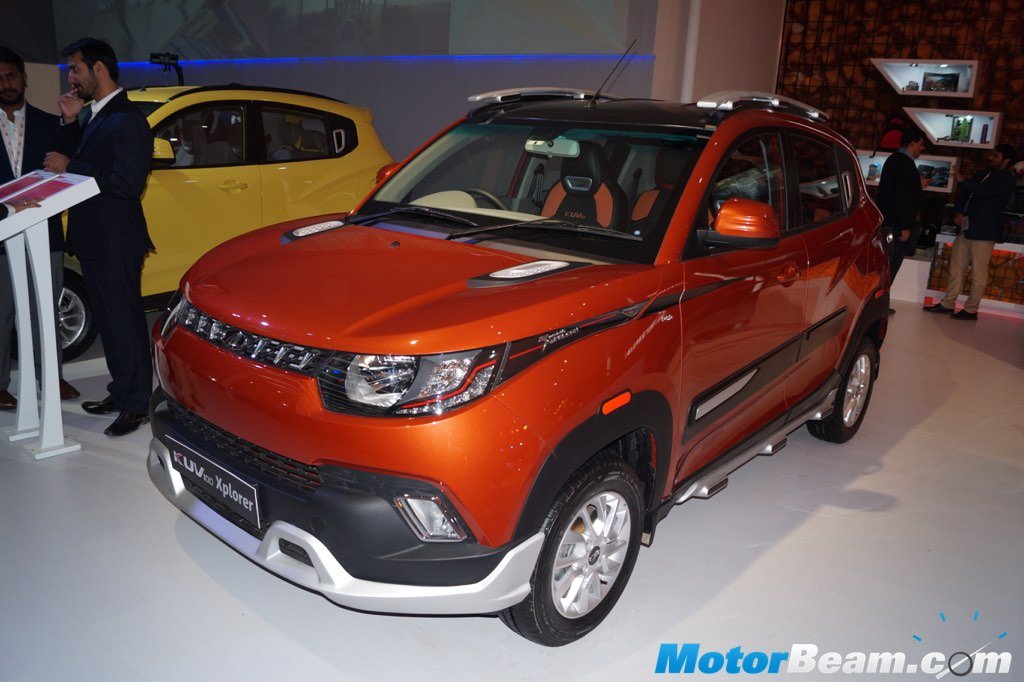 The KUV100 which was recently launched in India ia displayed completely accessorized as a package by the name KUV100 Xplorer at the ongoing Auto Expo. The KUV100 is known for its over the top styling but it has been garnering a huge interest among Indians. The sales of the compact SUV have been good in the first month.
Being developed as an urban SUV to get young buyers into the Mahindra family, the KUV100 Xplorer takes the role further by adding a sense of muscularity and ruggedness with additional cladding, side skirts, bonnet scoops, door and tail lamp protectors, roof rails and blackened roof. The variant on display at the Auto Expo was the K8 variant. Mahindra seems to have taken the customization of their products as a new iteration which was also visible in a dramatic way on the TUV300 Endurance Edition on display.
Mahindra KUV100 Xplorer
– Gets tons of accessories on the outside as well as inside
– These add-ons give the car a much more masculine appeal