Mahindra Thar 5 Door Front Portion Spied For The First Time
Mahindra Thar 5 door front portion nearly gets the same design as the 3 door model, the grille features the same 6 vertical slats
The front portion of the upcoming Mahindra Thar 5 door version has been spotted on test fully camouflaged for the first time. The off-roader is expected to go on sale early next year and will compete against the upcoming Maruti Suzuki Jimny 5 door and the Force Gurkha 5 door.
The test mule shows a front design that's nearly identical to the existing 3 door model. The grille gets the same 6 vertical slats. All the cuts and creases on the bonnet and bumper are reminiscent of the existing Thar.
However, the wheels are different. The test mule sports new Brushed Silver broad 5-spoke alloy wheels. The 3 door model, on the other hand, gets dual-tone Diamond-cut Black and Metallic alloy wheels.
When launched, the 5 door Thar will be a perfect weapon for group adventures, the trend that's slowly becoming popular across the globe. In addition, it will also be a great people mover in hill stations that still rely on the defunct Mahindra long wheelbase soft top 'Jeeps'.
The overall silhouette of the test mule looks like that of the highly-acclaimed international Jeep Wrangler. In fact, the second generation Thar has been developed actually taking inspiration from the Wrangler.
The 5 door Mahindra Thar should be offered with the same engines (2-litre turbo-petrol and 2.2-litre turbodiesel) and transmissions (6-speed manual and automatic) as the 3 door model. But, it might come with a bit more power to cope up with the added heft.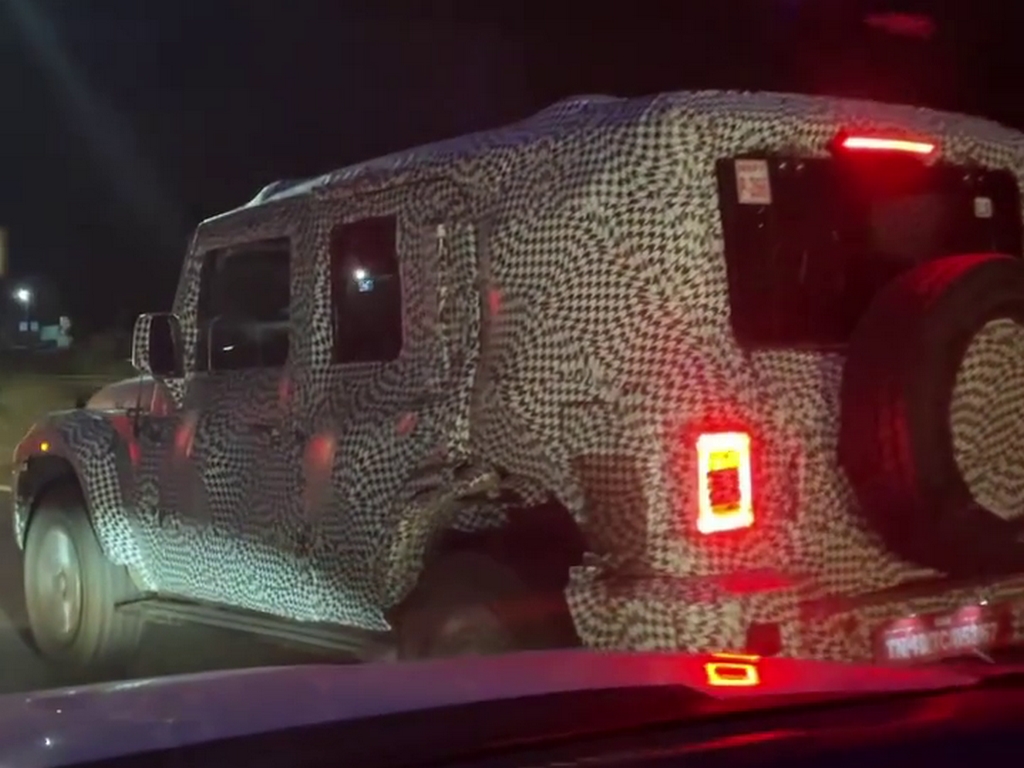 It's expected to have better boot space and, of course, a proper roof unlike the hard top of the 3 door Thar which does have a few niggles. New developments state that the 5 door Thar will come with better ride quality and, it's also set to have a lighter steering.
The car will sport Mahindra's proper 4-wheel-drive system and off-road oriented hardware which will make it a true SUV among similarly-sized front-wheel-drive soft-roader SUVs.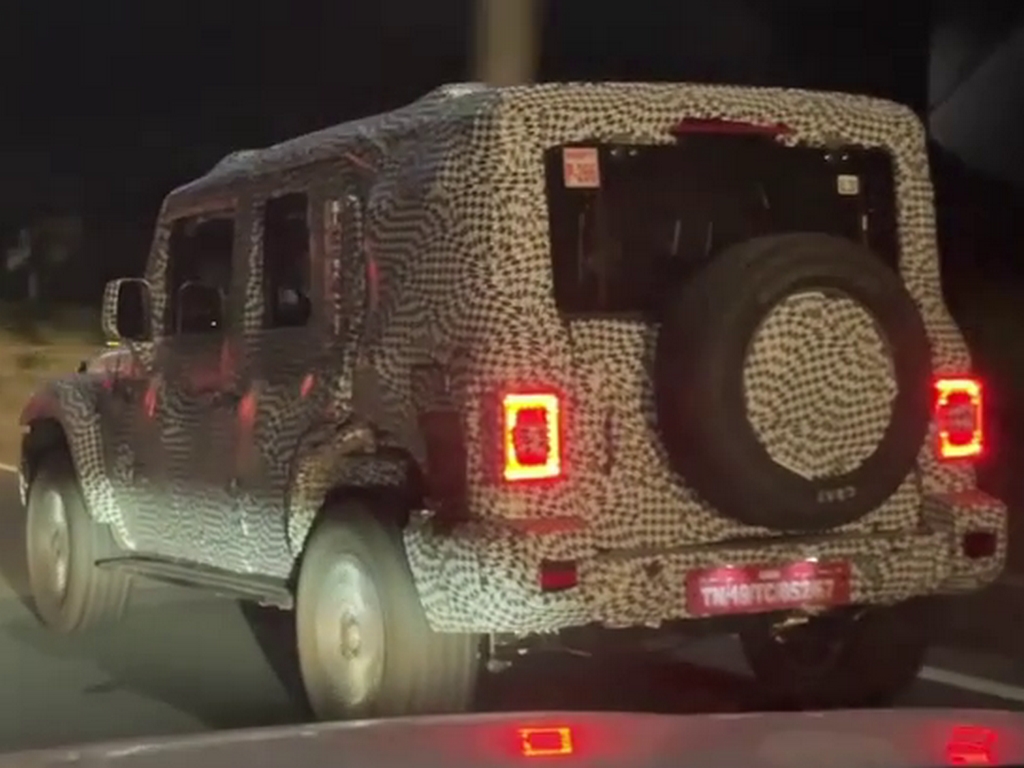 Although potentially a longer wheelbase might rob some of the Thar's off-road prowess, the trade off would be worth it, for the vehicle will be more liveable and practical. It is said that Mahindra is expecting the 5 door Thar to find a similar response as the 3 door model.