Mahindra Thar Paint Options Not Satisfactory? How About Going Yellow?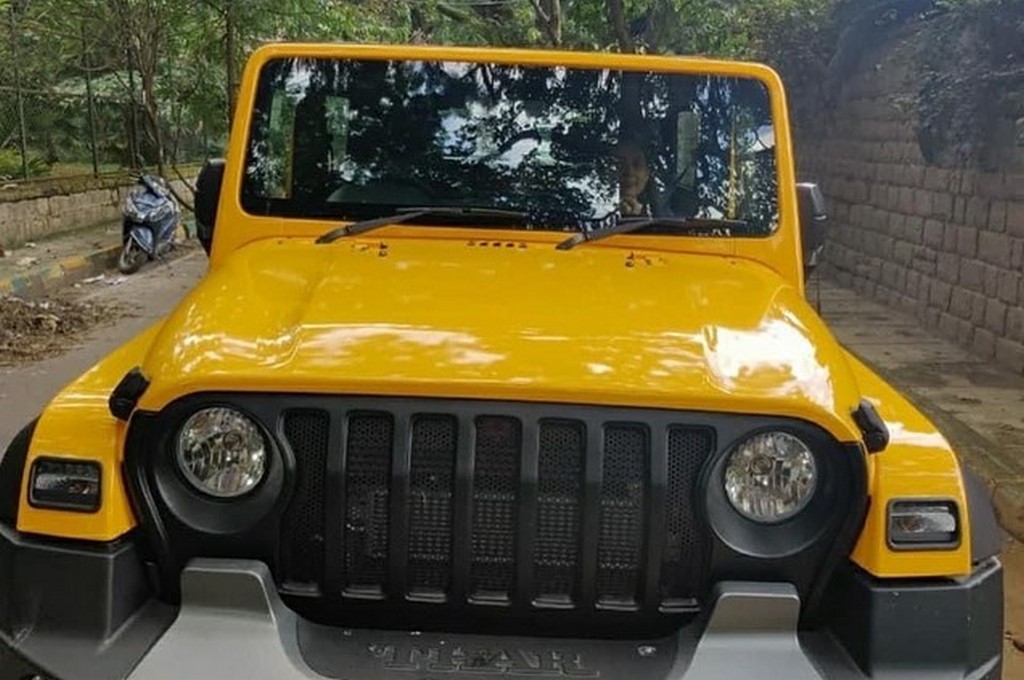 The factory paint options of the Mahindra Thar include Aquamarine, Galaxy Grey, Mystic Copper, Napoli Black, Red Rage, and Rocky Beige
Mahindra offers as many as 6 paint options for its off-roader, the Thar, from factory. However, the truth is, none of them are flashy.
Which is a shame really, since, being a darling of automotive enthusiasts, who find joy fording streams and scaling dunes, that it is, the Thar, does need vibrant shades to stand out further.
Of course, if one gets lost driving the Thar in the woods, a bright paint scheme would naturally help rescuers spot the car with ease. I digress, so back to the point.
Clearly not satisfied with the number of factory Mahindra Thar paint options, the owner of this particular example has changed to colour of the compact SUV to yellow and has named it 'Yelloyish'.
It is likely one of few Thars, if not the first, to have a yellow paint job and it looks all the better for it since it is a lifestyle off-road vehicle.
Ever since the new generation Thar was introduced last year, people have been modifying it. Changing the radiator grille is the first thing many owners do, including the owner of this example.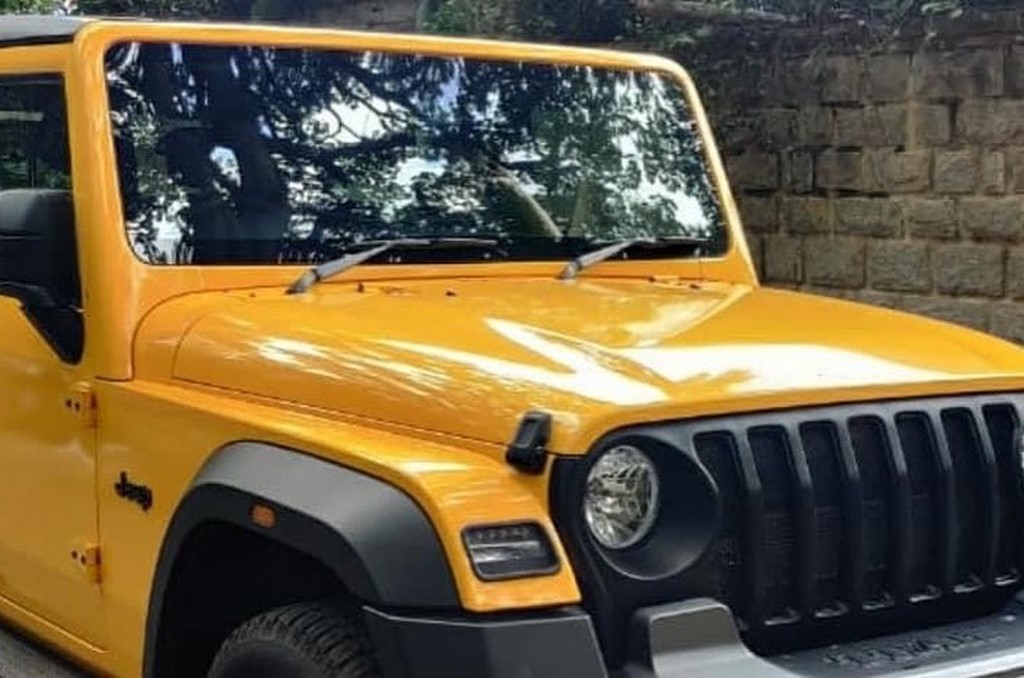 However, previous examples have focused on making it too hardcore for off-road use, while a few have custom interiors and even a glass hatch added to the hardtop. DC2, on the other hand, even came up with a custom body kit for the car.
The Thar is offered with engine options including a 2-litre turbo-petrol (150 HP and up to 320 Nm) and a 2.2-litre turbodiesel (130 HP and 300 Nm). Both can be had with either a 6-speed manual or a 6-speed automatic.