Mahindra To Launch Reva e2o On 18th March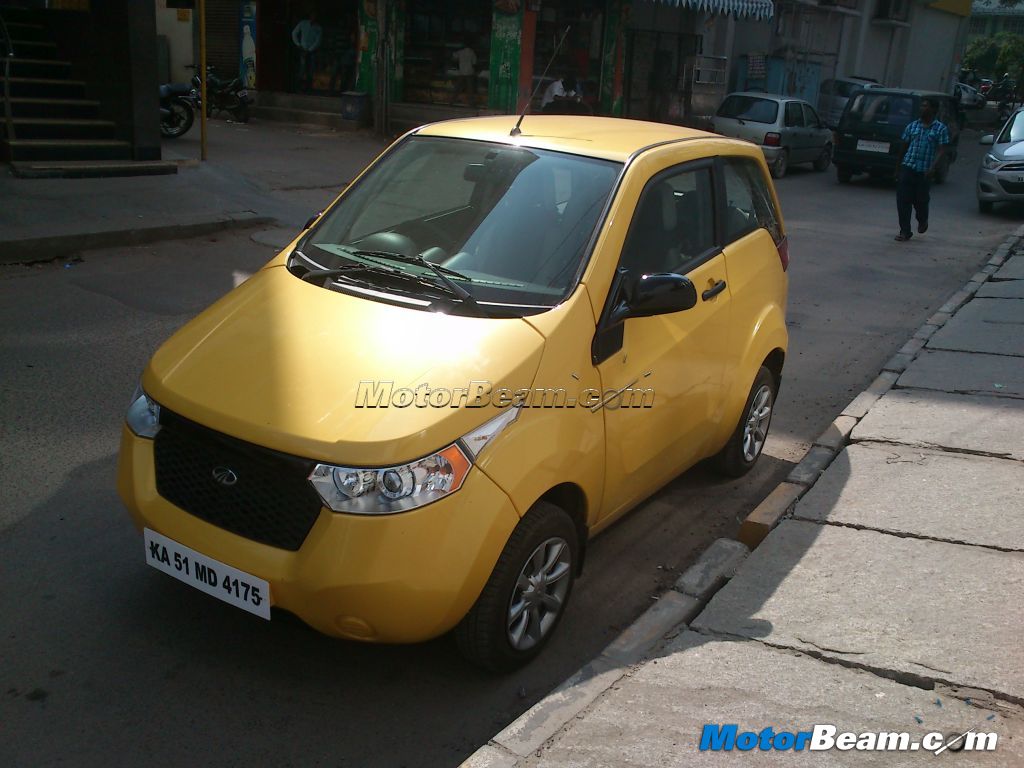 Mahindra is all set to launch their electric vehicle, Reva e2o on 18th March 2013. After hoping for subsidy benefits for electric vehicles with the Union Budget, the manufacturer finally plans to roll out the car, which was unveiled at the Auto Expo last year. Unfortunately the Union Budget did not see any subsidy extension for electric vehicles this year. The manufacturer expects that the electric vehicle policy announced by the government few months back, will be implemented soon in order to extend the subsidy for electric vehicles.
The policy of National Mission for Electric and Hybrid Mobility was announced few months back and is expected to be implemented soon, which will also lead to growth in this segment. The Reva e2o is powered by advanced lithium-ion battery technology. The battery is going to be leased by the company to keep customer purchase cost in check. The manufacturer clams the Reva e2o will have a top speed of 104 km/hr and a range of 100 kms on a single charge. The car offers power steering, audio system and air conditioning.
The interior cabin of the Reva e2o can seat upto four adults. If the Mahindra Reva e2o gets a positive response from the customers, the automaker will come out with four more electric vehicles in the future. The company has a target of selling 30,000 units by 2015-2016 including 15,000 units for exports. Mahindra currently has 100 charging stations across Delhi and Bangalore for the Reva e2o and is aiming to add 300-500 in the near future. We expect a price tag of Rs. 5 lakhs for the Reva e2o.