Mahindra Reva To Launch 5 New Electric Cars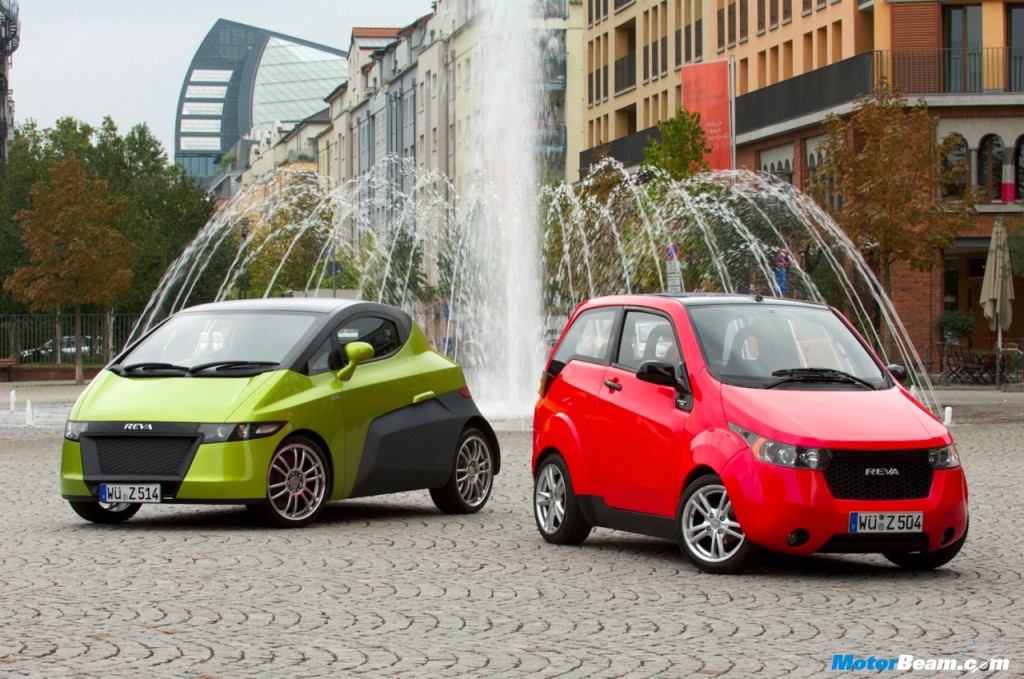 Two months before the launch of the much anticipated next generation electric car Reva NXR, Mahindra Reva Electric Vehicles is setting up its product portfolio till 2016 for expanding its customer base in Indian and international markets. Mahindra Reva is working on launching five new vehicles in the next four years. Out of these, three will be based on the Mahindra platform and the rest two on the Reva platform. Mahindra Reva is doing the trial runs of electric Verito, Gio and Maxximo from the Mahindra platforms and intends to launch a new variant every year till 2016.
Mahindra Reva NXR, which is likely to be launched during the festival season this year, is a four-seater car and will be showcasing the first in world technology features. The Reva NXR will be renamed at the time of launch and is anticipated to be priced 20 percent more than the existing REVAi. The REVAi is priced at Rs. 4,87,000/- (ex-showroom, Bangalore). The new car will be using lithium-ion battery for the first time, which is capable of running for about 100 kilometres for a full charge of six hours. The company will be launching the car first in Delhi and Bangalore and intends to expand later in other cities where the State Governments will be offering subsidy to buyers.
The company has commenced the trial production in its new manufacturing facility in Bangalore, which was inaugurated last month. The Mahindra group has invested Rs. 100 crore in their Bangalore plant after acquiring Reva Electric Car Company. The plant will have a maximum annual production capacity of 30,000 units and the full production will start in the next two weeks. The company is also drafting a plan for developing infrastructure across major markets for electric cars under public-private partnership models. So, with the increasing fuel prices, the electric cars will be a major boon to the people.
Source – Business Standard