Mahindra Working On Two Compact Cars For 2014 Launch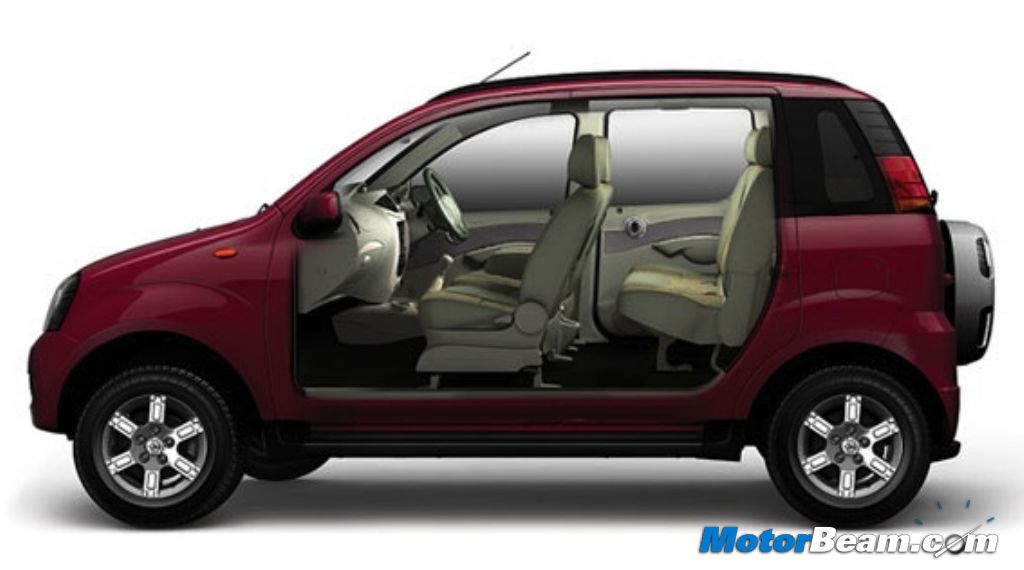 Mahindra recently launched the Quanto compact SUV, positioning it against premium hatchbacks. Now Mahindra is working on multiple vehicles to challenge Maruti Suzuki and Hyundai in the Indian market. Mahindra recently overtook Tata Motors in sales but Tata Motors recovered lost ground the very next month. However if Mahindra is able to launch good compact cars, it could very well even displace Hyundai from number two position. Currently Mahindra's majority sales come from SUVs.
These new compact vehicles from Mahindra will be based on a monocoque platform. The vehicles will be front-wheel drive and thus would weigh less, helping the company in offering better mileage. Currently its only the Verito and XUV500 in the Mahindra portfolio which use front-wheel drive and a monocoque construction (the XUV500 is also available with all-wheel drive). Mahindra is also working on a semi-automatic gearbox for the Quanto, along with a 4-wheel drive version and a more powerful mHawk engined Quanto.
The upcoming compact cars from Mahindra are set to be launched in 2014. They are codenamed C-101 (C for car) and S-101 (S for SUV). Both cars would be priced between Rs. 3-5 lakhs and are being developed at Mahindra's Research Valley in Chennai. Both vehicles will be less than 4-meters in length, helping them get crucial excise benefits. The Mahindra C-101 will rival the Maruti Suzuki Ritz and Hyundai i10, with styling being similar to the XUV500 (read aggressive). Mahindra is relying heavily on the styling of these vehicles to sell them against similarly priced vehicles.
The Mahindra S-101 will be the cheapest SUV in the Mahindra portfolio. Mahindra is also developing a range of petrol and diesel engines for these upcoming vehicles. The petrol engine would be less than 1200 cc in capacity and is being developed in conjunction with SsangYong Korea. The diesel engine could be a 2-cylinder unit, derived from the mHawk engine. These compact cars would be produced at a new Mahindra plant, land for which is being scouted for at the moment.
Source – Business Standard