Mahindra Xylo 4×4 Spied On Test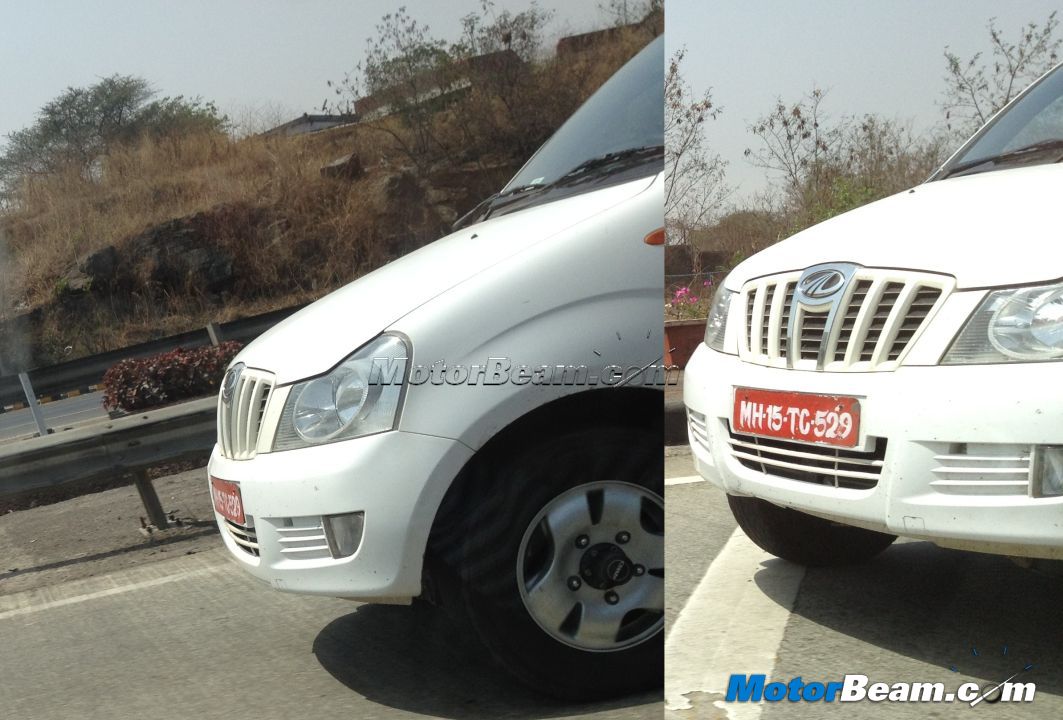 Mahindra is testing a 4-wheel drive version of the Xylo MPV, which was spotted by us today morning on the Mumbai-Pune expressway, near the Talegaon toll. As usual, the on test 4×4 Mahindra Xylo was being accompanied by a highly camouflaged mini-Xylo compact MPV. It is no secret that Mahindra is planing to launch a 4-wheel drive version of the Xylo MPV in the later half of the year. Currently the company is short of 4-wheel drive kits and has thus temporarily paused sales of the AWD XUV500.
The Mahindra Xylo 4×4 (codenamed X-177) has 4WD clearly written on the hub caps. The wheels of the vehicle are very different as well. We expect Mahindra to offer the 4-wheel drive option in the top of the line E9 variant of the Xylo, which is equipped with 2.2-litre mHawk engine, producing 120 BHP of peak power at 4000 RPM and 280 Nm of peak torque at 1800 RPM. While 4-wheel drive variants are really not popular as close to 90% of buyers prefer to opt for 2-wheel drive options, as they are cheaper.
The Mahindra Xylo 4-wheel drive version will be priced slightly higher at close to Rs. 13 lakhs (on-road, Mumbai). Not only will the Xylo 4×4 be heavier in terms of unladen weight (due to the increased weight of the 4-wheel drive system), one can expect slightly lower mileage as well. Mahindra is probably developing this product for the export markets, where 4-wheel drive is more of a necessity than a luxury. Ironically though, the test mule we spotted was the pre-facelift model.