Mahindra Xylo Delivers 27 KMPL In Mileage Marathon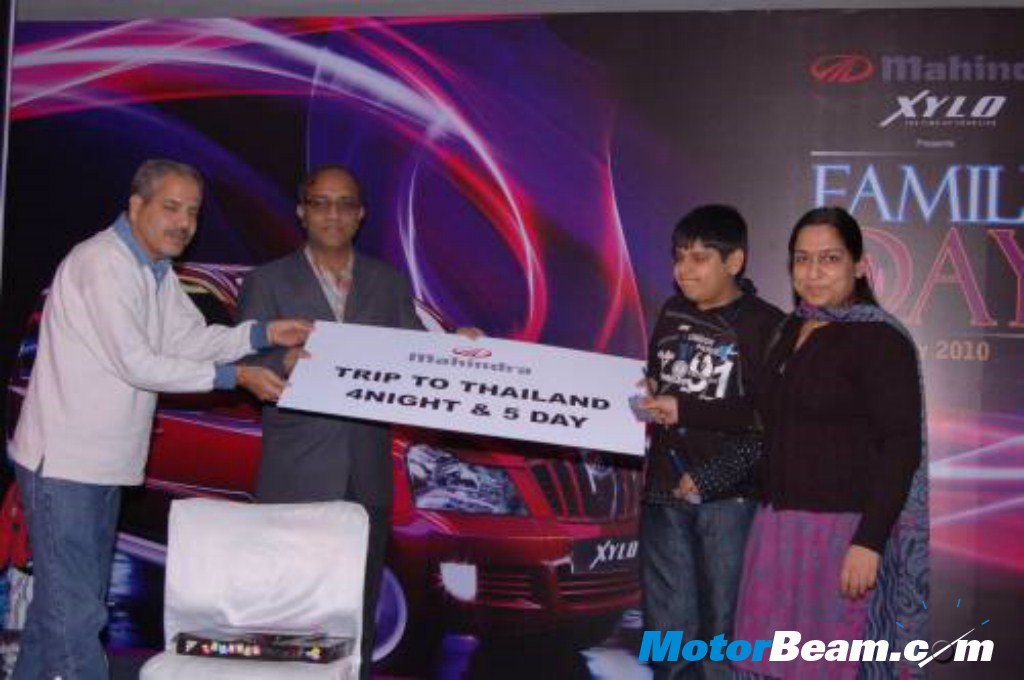 Mahindra recently organised a unique Xylo Mileage Marathon for its customers in Delhi. Intended to highlight the vehicle's superior mileage feature, the drivathon saw participation from 60 Xylo families. The event format saw Mahindra Xylo customers top up their fuel tanks before driving their cars on a pre-determined 108 km route. Winners were adjudged on the basis of the best mileage figures attained during the drive. It was also an occasion for the families to enjoy a special entertainment programme which included karaoke, dance performances and games for the children present at the event.
Mr. Kundan Lal Khattar registered the highest mileage figure of 27.7 km/litre of diesel. He received a 4 nights 5 days trip to Bangkok. Mr. Gaurav Puri and Mr. Anil Kumar came tied for second place with a mileage figure of 27.6 km/litre. In addition to this, 97% of the participants achieved fuel efficiency figures of over 15 kmpl, 70% of the vehicles returned fuel efficiency figures greater than 20 kmpl and the overall fuel average of the entire group was 21.43 kmpl.