Mahindra's Mini Xylo Chases Us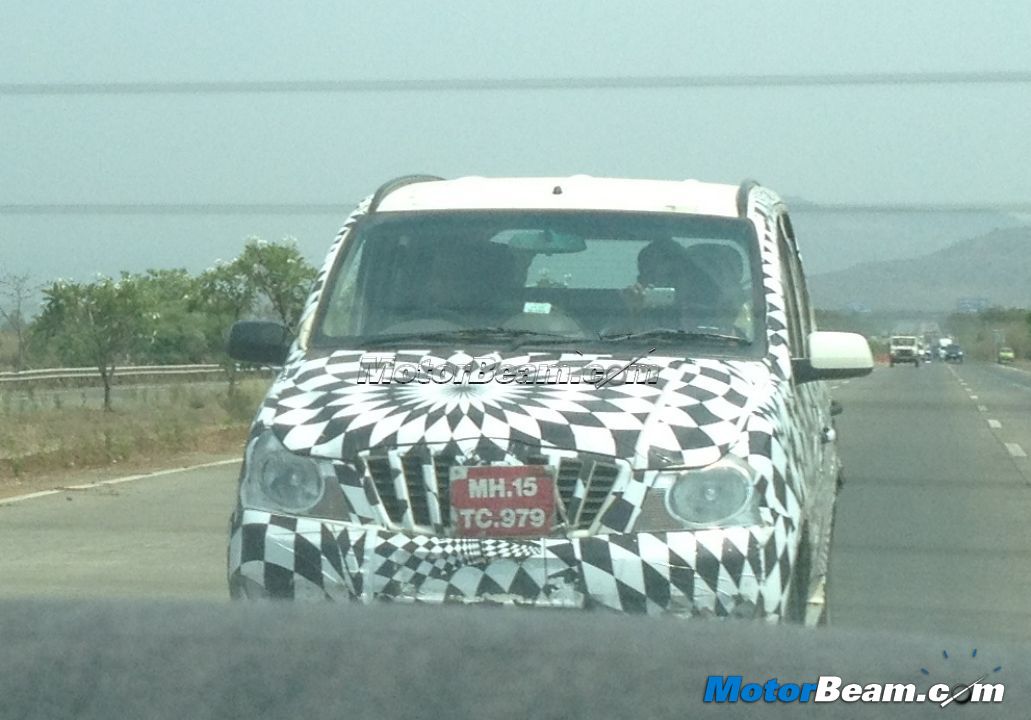 We were on our routine test schedule, driving a vehicle on the expressway, when suddenly we spot Mahindra's mini-Xylo with heavy camouflage doing speeds of around 120 km/h. Our cameras were out in no time and we start snapping it. But then, a funny thing happens. The mini-Xylo driver starts to follow us. The Xylo's co-passenger starts to shoot us (with his mobile phone camera). Now the mini-Xylo is no more an interesting sight, since it has been spotted multiple times already. We have even uncovered the interiors of the mini-Xylo (picture below).
So what do we do in such a scenario, where the test mule occupants start to snap the snappers? Nothing much, we just bury the pedal and the 600 Nm under my right foot does the needful. The chase is over and the mini-Xylo is a distant spec in our rear view mirror. At this point of time, you might be wondering which vehicle we were in. We won't tell you right away, you need to make some guesses.
Coming back to the Mahindra mini-Xylo. The company confirmed plans of launching it this Diwali at the Thar AC launch event. Sources inform us that Mahindra is looking to plonk in Renault's 1.5-litre DCi motor in the mini-Xylo. The K9K motor is a gem and is used by Mahindra in the Verito. The company will have to pay royalties to Renault for using it on the mini-Xylo. Apparently the top boffins at Mahindra are not happy about the progress with the 3-cylinder diesel engine which has been developed in-house. We need to wait and see what finally powers the mini-Xylo.