Man Buried Along With His Harley-Davidson In Ohio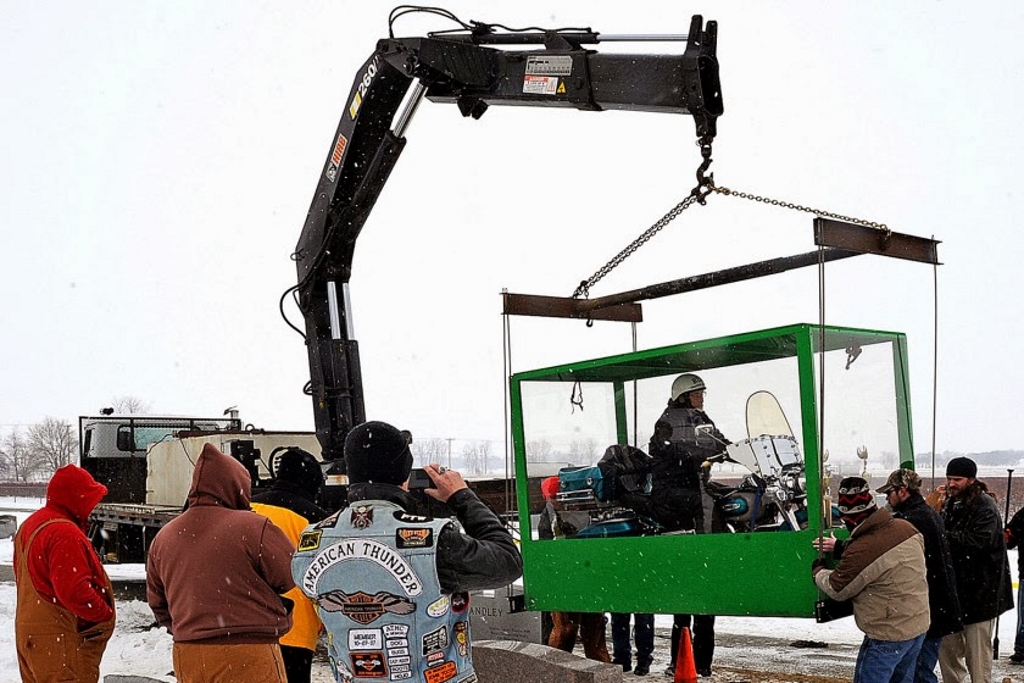 We enthusiasts treat our vehicles with utmost care and love for our beloved machines to the core. Here is the story of an individual's love for his bike. A motorcycle loving man was buried after his death along with his beloved Harley-Davidson bike in Ohio last week to complete his last journey. The bike was a hulking custom painted 1967 Harley-Davidson Electra Glide cruiser.
The person has been sharing his last wish with his family members for years and believes that his motorcycle has helped him retain his sense of adventure. The project wasn't easy and required an extra-large cemetery plot to accommodate a plexiglas casket for the person and his bike to be placed. He started the project himself by buying three extra burial plots next to his wife.
He always loved to take people to his garage to show off the unusual casket which was built by his sons for his final journey. In addition, five embalmers have worked to prepare his body with a metal back brace and have used straps to ensure that the person will not move from his seat. The family members of the individual have fulfilled his dying wish and had completed this project successfully.