Man Denied Driving License For Wearing Shorts In Bangalore
Sai Srinivas (28) was denied verification of his documents for his driving license, at Koramangala Regional Transport Office (RTO), on 28th May 2016.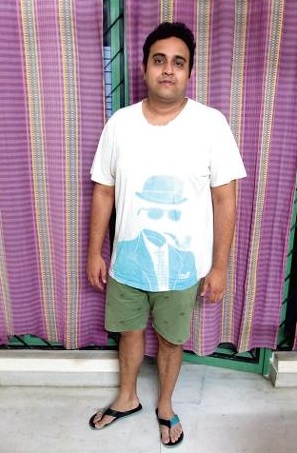 A unique incident happened with a 28-year old Bangalore resident which then turned out to be a nightmare for the public. Srinivas, a young entrepreneur, was denied verification of his documents required for his driving license only because he wore a T-shirt and a pair of shorts at the RTO. He even got a earful on 'appropriate dressing' and was reportedly asked why he walked into the RTO office in such a casual attire.
There can be many reasons behind denying a driving license but this one was totally unexpected. After completing all the formalities, he was waiting with his documents that had to be verified. It was then, when the officer and the agent humiliated him and bombarded him with witty comments on his dressing. He was made to wait for almost an hour before this conversation even happened.
It is a shame on the part of the department to treat a person in this way. Not wanting to push the matter, Srinivas listened to their lecture without reacting and even claimed that had he been told beforehand, he would have gone home and changed. They even said things like 'this is not a foreign country, it's Karnataka' and even claimed that wearing casuals in the RTO office is against the central government's rule.
The irony here is that the transport commission and the RTO in question denied any such incident. Koramangala Deputy Commissioner for RTO disapproved Srinivas' claim and the senior RTO commented that there is no dress code and no official can deny an application on the basis of the clothes a person is wearing.
Man Denied Driving License For Wearing Shorts
– Srinivas got a earful on 'appropriate dressing' at RTO
– He was humiliated by officials of the RTO
– Transport commission along with other officials denied any such incident