March 2013 Bike Sales Figures & Analysis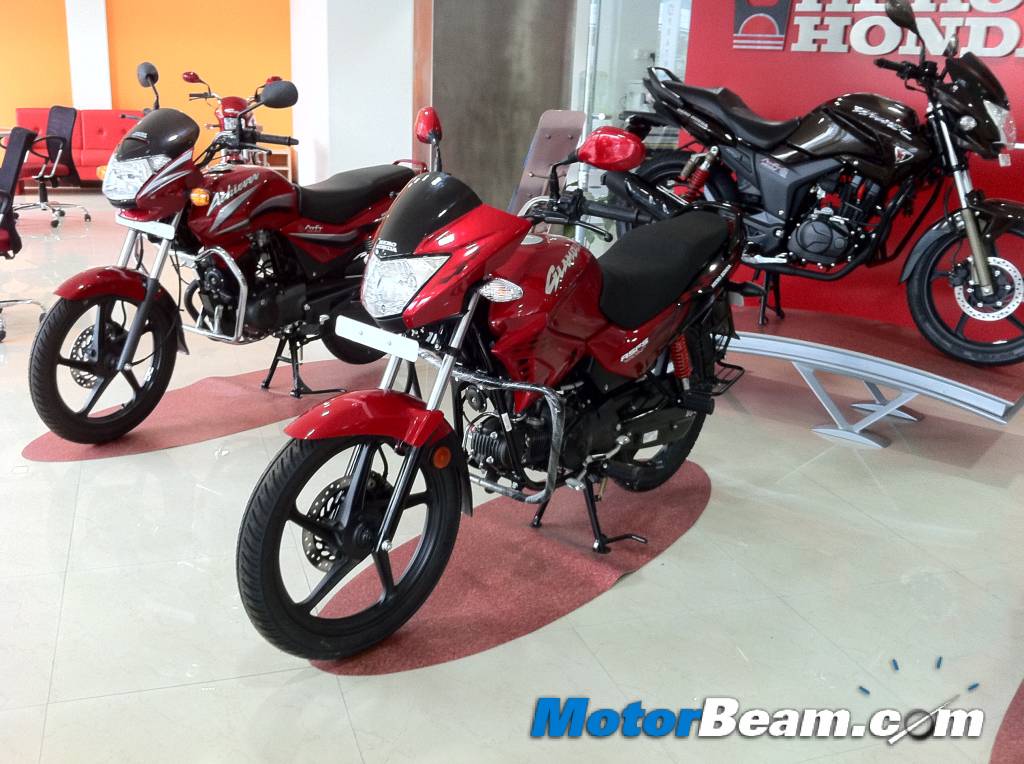 The Big Picture – The two-wheeler market in India is quite big in volume. In a single month, more than a million (10 lakh) vehicles get sold from all the manufacturers. We will see how every manufacturer has contributed this month.
Hero MotoCorp – Hero MotoCorp is focusing on exports and has started expanding its reach into more countries. Company's sales figures have dropped once again in March when compared to the previous month as well as the previous year. Market share of the company has also reduced by 2% to 37.61%. Hero MotoCorp ended last fiscal year on sorrow note as they have faced 6.58% (MoM) and 11.36% (YoY) drop in sales volume. In the last quarter of FY 12-13, the company has managed to sell a total of 15,27,351 two-wheelers.
Bajaj Auto – Bajaj Auto takes a hit in the falling market and has reached an alarmingly low monthly sales figure. The company is quite strong in the performance bike segment but is still struggling in the entry level segments even after the launch of Discover 100T and 125 ST. That is why Bajaj Auto is seeing huge drop in sales. The situation is alarming because Honda is now few thousand units away from Bajaj in terms of monthly sales. The company ended the month of March with drop in sales figure of 8.33% (MoM) and 11.24% (YoY). In the last quarter of FY 12-13, the company has managed to sell 8,59,695 two-wheelers.
Honda – Honda has addressed wider audience of the two-wheeler industry by strengthening its bike portfolio, which directly reflected in their sales figures of March. The bike sales figure of the company is on the incline and is taking the company's sales volume ahead. Bike sales of the company registered a record rise of 46.61% over the last year and 11.22% over the month of February. Scooter sales seem to have reached stagnancy as it keeps on hovering in a certain band. Overall the company recorded a rise in sales figure of 10.65% (MoM) and 14.64% (YoY). In the last quarter of FY 12-13, the company has managed to sell 7,11,521 two-wheelers.
TVS Motors – For TVS, the situation has not been good in the last year as they continuously lost market share to others. But the company managed to record a marginal rise in sales figure in March over the last month. Aging scooter portfolio is mainly causing sales to drop continuously. The company recorded a marginal 1% rise in sales on MoM basis but at the same time they are also seeing drop in sales of 9.86% on YoY basis. In the last quarter of FY 12-13, the company has managed to sell 4,94,915 two-wheelers.
Yamaha Motorcycles – There is some change in the sales figures format from the company this time. Until now, they used to release just the domestic sales figures, but now they have come up with sales figures in totality. But that change has caused huge difference. Now the company takes up fifth place ahead of Suzuki and with a very good margin. Overall the company's sales volume has increased by 6.28% (MoM) and 20.5% (YoY).
Suzuki Motorcycles – Suzuki Motorcycles is the company which silently grabbed market share with good quality products. Unfortunately we will not be able to comment much about this company as this time also they have not released monthly sales figures.
Mahindra 2-Wheelers – This time we have sales figures for Mahindra 2-Wheelers with us. The company managed to sell 5938 two-wheelers, very close to our estimated figure of 6000 units. In March, the company surpassed one more milestone of selling 1 lakh units in a single financial year. Further Mahindra management and marketing team are taking strong efforts to maintain buzz around the brand, by introducing new variants and using social media.
Things to Look Out For –
How well the Honda CB Trigger gets accepted by the customers?
Will Bajaj Auto take any corrective action against their present market situation?
Will Honda overtake Bajaj Auto in terms of monthly sales?
Will the buzz created around TVS, after their tie-up with BMW, help the brand?