Will Honda's Diesel Engine Worry Competitors?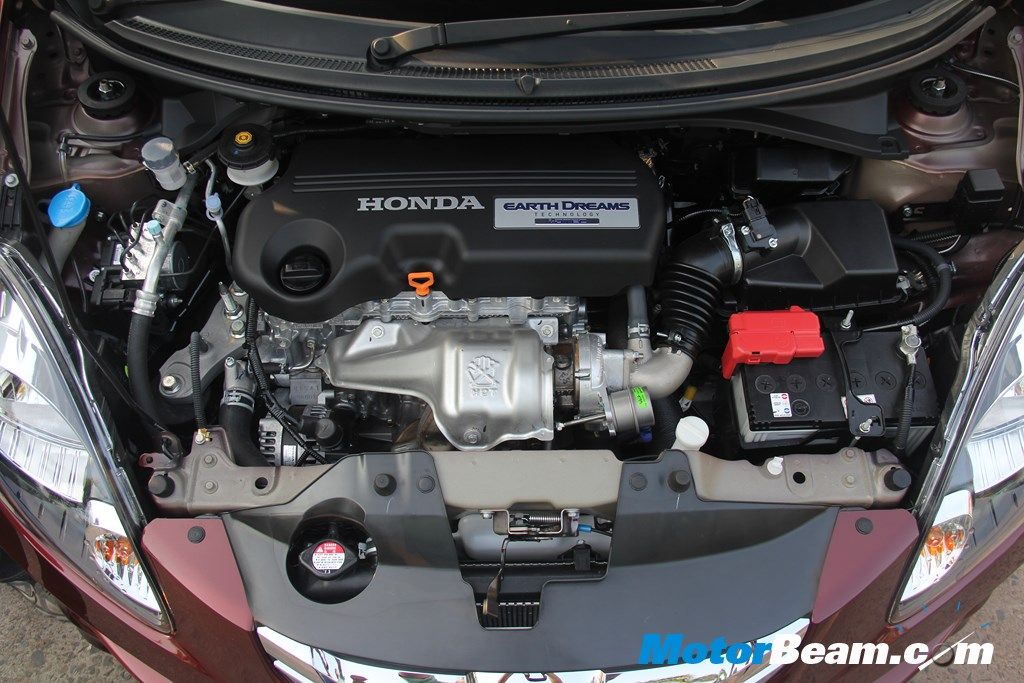 Honda is geared up for its entry into the highly competitive and lucrative Indian Diesel market with its first compact sedan Honda Amaze, all set for an April 11th launch. Automotive Pundits are quite "AMAZEd" with the proportionate looks and seemingly unbelievable specs of the 1.5-litre diesel engine with 100 PS of power (98.6 BHP at 3600 RPM and 200 Nm of torque at 1750 rpm) with hardly any turbo lag. Now the question that is intriguing Indian buyers at this moment is "Will the Amaze live up to expectations?"
The Battlefield – The primary competitors in this segment are the highly successful Maruti Suzuki DZire and the Indigo CS. The most dominant diesel engine in the Indian market today is the 1.3-litre Multijet engine from Fiat, while the 1.5-litre k9k diesel from Renault-Nissan is also gaining ground. When Honda is entering into the market all the competitors look worried and are planning to come up with new launches (Manza CS, DZire special edition, etc). The Honda Amaze is expected to dent the sales of entry-sedans like the Chevrolet Sail, Ford Classic and Mahindra Verito with the competition heating up in the segment.
Kitna Deti Hai? All the engines in this segment are incredibly fuel-efficient with Honda's i-DTEC being the icing on the cake with a mind-boggling ARAI certified mileage of 25.8 km/l. The 1.3-litre Multijet diesel engine has a maximum fuel efficiency 23.2 kmpl in the Maruti Suzuki Ritz. The Renault-Nissan k9k does 23.08 km/l in the Nissan Micra. However, the question of actual mileage of the i-DTEC engine will be answered only after its formal launch and subsequent road-tests. Fuel efficiency is governed by several other factors like road-conditions, weight of the car, gear-ratios, driving conditions. etc.
Honda's i-DTEC is the heaviest engine (152 kgs) in this segment despite being an all aluminium block. The Fiat MJD is the lightest weighing in at 125 kgs and the Renault-Nissan k9k unit weighs in at 127 kgs. Both of these engines have a cast-iron base and an aluminium alloy head.
Honda i-DTEC vs Fiat MJD vs Renault-Nissan K9K
| | | | |
| --- | --- | --- | --- |
| | Honda 1.5 i-DTEC | Fiat 1.3 Multijet | Renault-Nissan K9K |
| Engine capacity | 1498 cc | 1248 cc | 1461 cc |
| No of valves | 16-valves | 16-valves | 8-valves |
| Camshaft | DOHC | DOHC | SOHC |
| No of cylinders | Four in-line | Four in-line | Four in-line |
| Bore | 76 mm | 69.6 mm | 76 mm |
| Stroke | 82.5 mm | 82 mm | 80.5 mm |
| Max fuel efficiency | 25.8 km/l (Honda Amaze) | 23.2 km/l (Maruti Ritz) | 23.08 km/l (Nissan Micra) |
| Max power | 98.6 BHP @ 3600 RPM (Honda Amaze) | 92 BHP @ 4000 RPM (Fiat Linea) | 84.8 BHP @ 4000 RPM (Nissan Sunny) |
| Max torque | 200 Nm @ 1750 RPM (Honda Amaze) | 209 Nm @ 2000 RPM (Fiat Linea) | 200 Nm @ 2000 RPM (Nissan Sunny) |

Honda's i-DTEC owing to the FGT (Fixed-Geometry Turbocharger) generates lesser torque which may be increased in the future with the addition of a VGT (Variable Geometry Turbocharger). The k9k in the Duster has a VGT justifying the increased power and torque (248 Nm @ 2250 RPM) it produces. However, the lack of a VGT in Sunny and Micra make them lesser powerful with decreased torque. Same is the case with Fiat-MJD in Fiat Linea and Punto respectively. While the other two engines are time tested and proven to be extremely reliable, only time can tell the reliability of Honda's i-DTEC in Indian conditions. Other factors like Honda's limited production capacity of 10,000 units per month are a constraint but the Japanese company is setting up another plant exclusively for Diesel engines. At the end of the day, the precision-engineering of Honda with the Jap-Reliability factor is sure to make times tough for its competitors.