Maruti Baleno Fake Service Caught On Camera
A Maruti dealership in Bengaluru fakes a service for a Baleno RS, and guess what, this is caught on camera.
Catch All The Latest Videos, Subscribe To
MotorBeam
A Maruti Baleno RS customer leaves his car for the second free service at Mandovi Motors (a Maruti dealer and service centre in Bengaluru) and was in a for a shock. Apparently, the car had a dashcam that was recording right from when the customer left his vehicle at the service centre till it was dropped off at his desired location.
The language spoken in the video is Kannada, where the customer tells the service manager not to apply polish inside the car and also asks for a seat and floor cleaning. The customer had no problems with the vehicle except that when he cold started the car, he could smell petrol which would last for a minute and then disappear. He particularly mentions this to the service advisor and the latter says it will be checked.
The video footage shows that the car just got a wash and absolutely no other checks like fluid-levels were carried out. This shows the ignorant attitude of the mechanics in the service centre (especially when it's a free service). What shocked us, was the fact that the service centre people were aware there's a camera inside and still, had the courage to pull off such a fake service.
The fact that the people at the service centres also fiddle in the car and do absolute non-sense is also very frustrating. For a car owner, his/her car is always precious and is looked after with utmost care. The footage also shows the mechanics sitting inside the car with AC at full-speed (the customer himself mentions that he hasn't used the AC at max speed for once!). What's more ridiculous is that some bunch of people also sit inside the car and have lunch, doesn't the service centre have a dedicated pantry where its staff can have lunch?
This also shows the heights of ignorance of the higher authorities at the service centre. Also to make matters worse, the service centre lied and ticked all the boxes in the service manual and delivered the car to the customer.
Enraged after watching the video, the customer confronts the service manager and takes a decision to upload the video on social media. Several attempts by several higher officers of the service centre and NEXA to persuade the customer to remove the video have gone in vain.
The customer said it clearly, that he will not be deleting the video by any chance. It's high time service centres took the job of servicing cars seriously. The video footage will act as a good wake-up call for all dealers across India who have been doing such kind of ignorant service check-ups.
Maruti Baleno Fake Service
– Mandovi Motors in Bengaluru fakes a service for a Baleno RS customer
– The people at the service centre also mess inside the car
– Innumerous attempts of Maruti officials to get the video removed from social media have been unsuccesful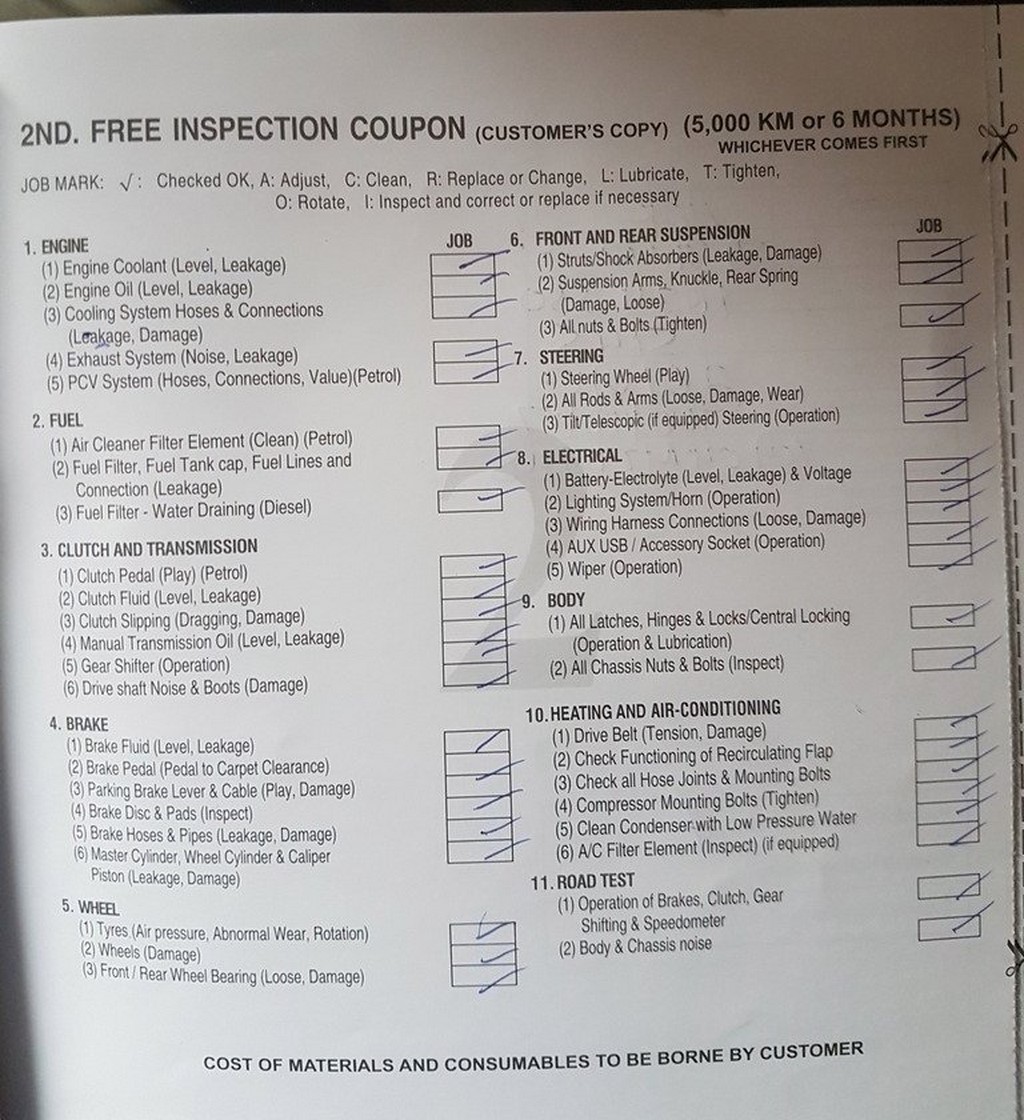 Source – Team-BHP.com